Indian Highways - And the disappearance of trees and milestones
On Indian Highways, you can "expect the unexpected". You find any and everything and see the strangest sights, on our highways. Actually travelling on our highways, is a unique experience and gives you possibly the best insights about India. Given this, we have started this series of stories that provide glimpses of "Life on Indian Highways".
Once upon a time almost all Indian Highways were lined with trees and you could drive in their cool shadows
Once up on a time, Indian Highways were lined with trees on both sides and you drove or travelled in the cool shadow cast by these leafy trees. The authorities also looked after these trees diligently, and painted white and red bands on them. The main reason for doing this was to avoid any cracking and splitting of the tender bark, due to which insects, fungus or other diseases could enter inside the trunk. The white coloured band also made the trees more visible at night.
But now our divided highways are bare and virtually bereft of trees
Sadly, once we started widening our highways and making them divided carriageways sometime in the mid 90's, most of the trees were mercilessly cut down and sacrificed in the name of progress and development. Of course promises were made to replant and relocate these trees, and I believe budgets were also allotted for this, but the wretched reality is that most of our divided highways are now almost completely devoid of trees. This is really tragic and every time I am on a road trip, I sorely miss driving in the shadow of trees.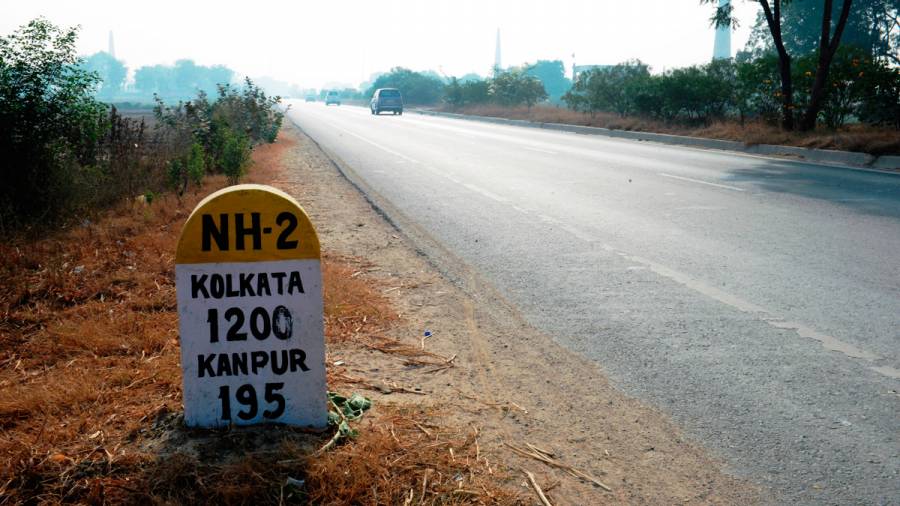 Such milestones were placed at a distance of every kilometre, and acted as the most accurate navigational aid on our highways
Another thing that I seriously regret is the loss of milestones, which in earlier times were so meticulously placed all along our highways. In fact, our milestones were amongst the finest road marking systems anywhere in the world. Though we refer to them as milestones, they were actually located at a distance of every kilometer and in between them you also had smaller distance marker stones situated at intervals of every 500 metres and sometimes even every 100 metres!
Milestones physically provided you with exact information on your location. Now you are only dependent on Google Maps
And so accurate were these milestones that once when I was driving from Bombay to a friend's farm in UP in the 80's, he sent me a telegram (yes that is how we communicated those days) with the directions, which went something like this- "After passing the milestone saying Ramnagar 18 kms, keep a lookout for the 500 metre smaller marker stone and there look for a gap between two trees on the left. Take that kaccha road (dirt track) between the trees and a kilometre later, you will arrive at my farm!"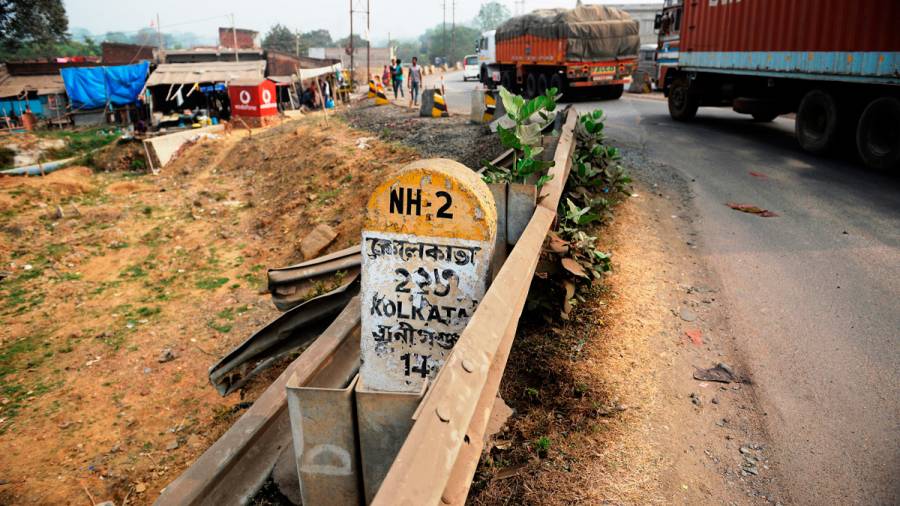 Tragically now they have been sidelined or simply thrown away
I followed these instructions and though it was almost midnight when I reached the Ramnagar 18 kms milestone, I found my friends farm without any difficulty. In my view, these milestones that were placed with such pinpoint precision all across our vast nation, were way better navigational aids than Google Maps can ever be. Tragically, these milestones are now an 'endangered species 'because when we have been widening our highways and making them into dual carriageways, we have callously just thrown away these milestones! Years of flawless mapping and marking of our highways, has been discarded just because some people in our ignorant bureaucracy and government, did not take note of this and issue appropriate orders that these milestones have to be put back once the widening of the highway is over.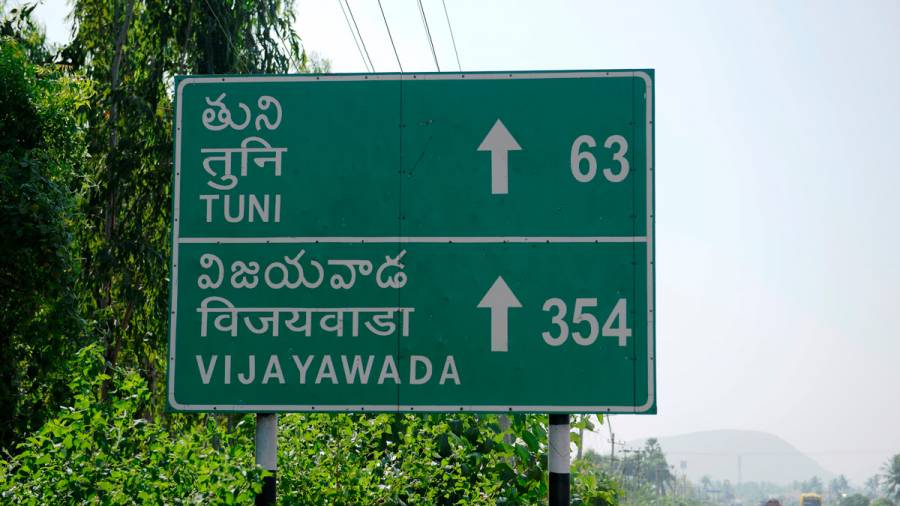 The meticulously positioned milestones have been replaced with haphazardly and intermittently located signboards
In few places, a conscientious contractor or the workers have taken the effort to reinstall them, but on the whole these milestones have been replaced with signboards. Unfortunately, the distance between each signboard is haphazard and at times you don't see them for hours! And often they are covered and defaced with posters of politicians and their parties!
Such zero marker milestones have also been destroyed or discarded
Even the "Zero Milestones" have vanished, and as a result, most times you are not even aware which village or town you are passing through! Since I like to know where I am, I now have to search for bank or government office signboards, to learn the name of the place, which is really frustrating. Trust us to do something as stupid as throwing away our perfectly placed informative milestones.
The conversion of our highways to dual carriageways with wide dividers or road medians has created a completely new problem, that of cattle grazing right in the middle of our highways! We have always had cattle walking on or crossing our highways. But now they are specifically brought to graze on the landscaped road dividers.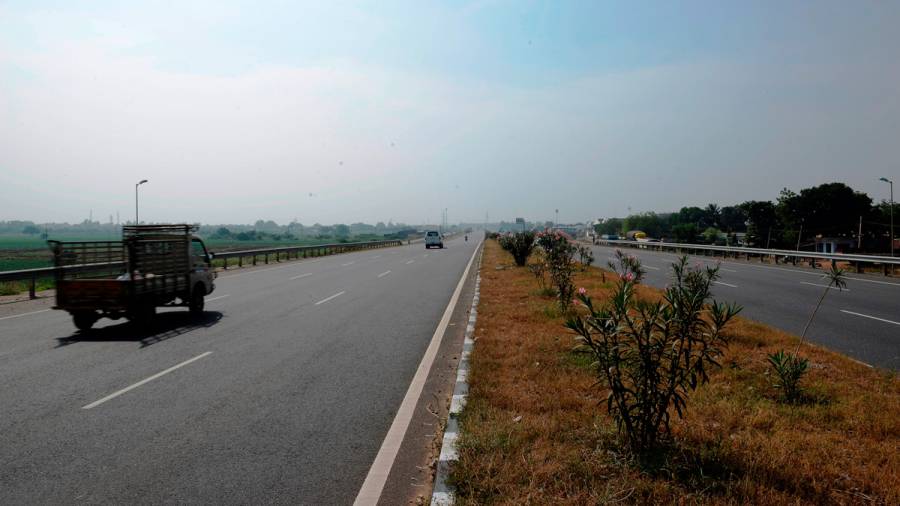 The government has been landscaping the road dividers on our highways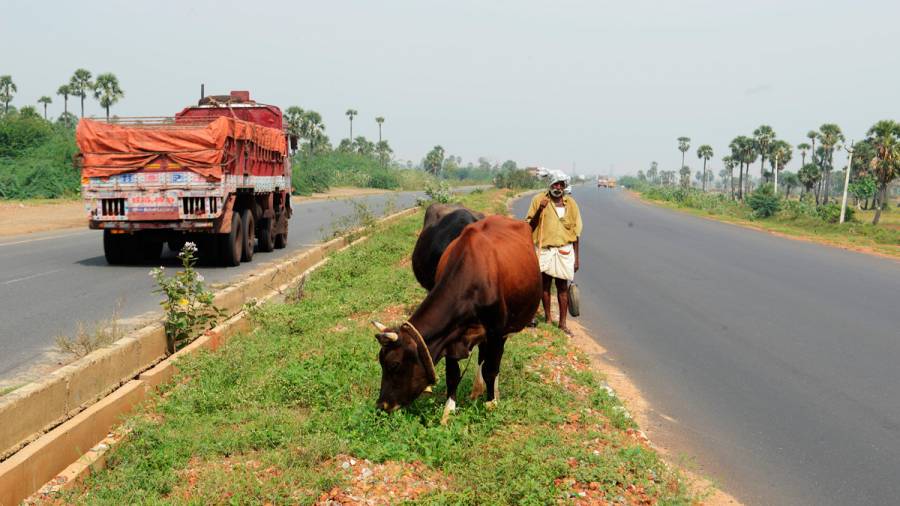 Due to which cattle come to graze right in the middle of Indian Highways
Yes, the government in its misguided wisdom has decided to landscape the road medians on our highways and has even allotted a special budget for this. Water tankers are also deployed on a regular basis to go water the grass and plants on these dividers, to ensure they remain green and grow all through the year. This green vegetation now acts like a magnet for cattle with their owners or keepers, bringing them onto the highway, with the clear-cut goal of grazing them.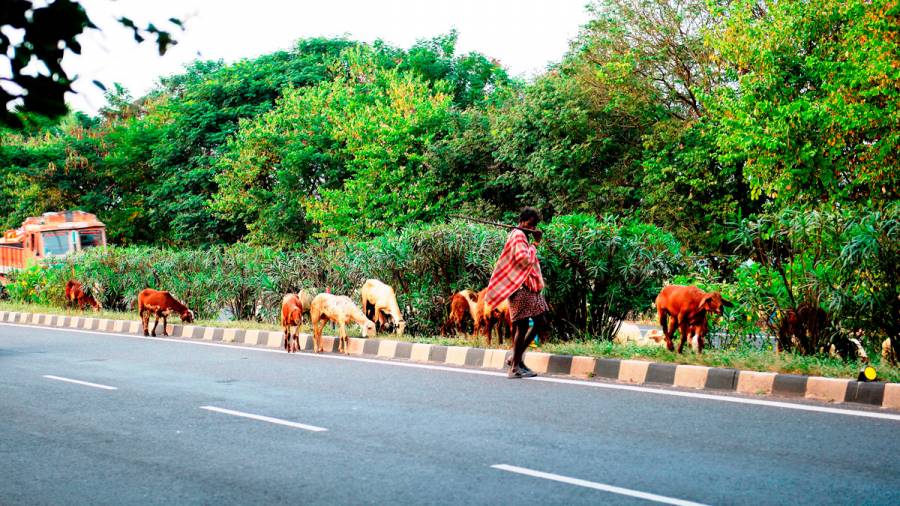 Thanks to the all year round availability of fresh vegetation , shepherds now actually bring their cattle for grazing on road dividers
Many accidents are caused by such cattle
The cattle have also got used to sitting and resting on these dividers and their all but constant presence, right in the center of our highways, is a huge hazard for all road users. Many accidents occur because the cattle suddenly step out from the divider onto the road, and I myself have had couple of close shaves due to this. Now I try and avoid driving alongside the divider as far as possible, but that is no solution. It's our government and authorities that need to wake up and stop this practice of landscaping and beautifying road dividers. These dividers are meant to separate oncoming traffic and there is no need whatsoever to grow gardens on them. We surely have far more important things to do.
Cattle are constantly crossing the highway to make their way to the inviting road dividers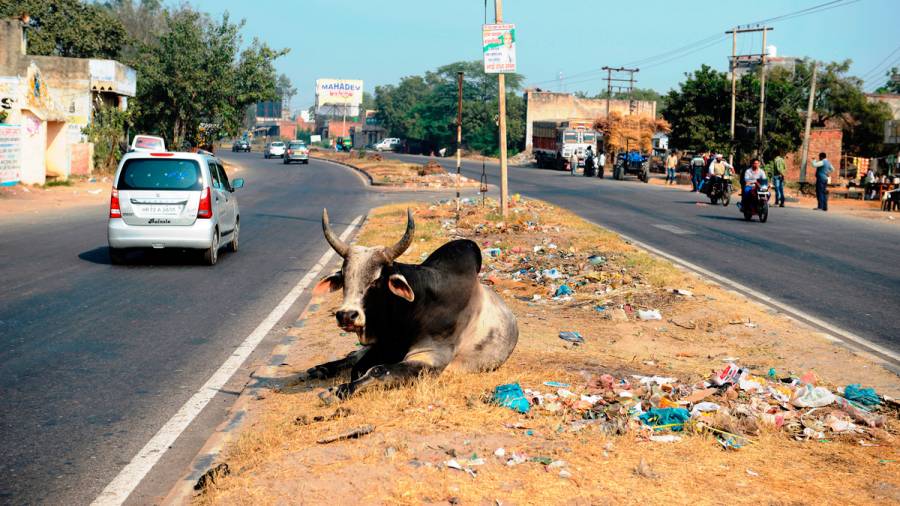 The road dividers have also become resting places for cattle and at times people also use them as garbage dumps
Also see:
Life on Indian Highways - The Good, the Bad and the Ugly
Indian Highways - And the historic Kos Minars or Mile Pillars
Indian Highways - And our toll booths fortified with steel pipes
Indian Highways - The common and strange sights
Indian Highways - and more common and strange sights
More of - Shopping on Indian Highways
Indian Highways - And the vast variety of vehicles
Indian Highways - And our "Delicious Dhabas"