Nissan Magnite EZ-Shift review - is the AMT any good?
The sub-4 metre SUV segment is at its peak right now, with every manufacturer having at least one competitor. Some even have more than one. Now Nissan India has been solely betting on the Magnite for over 3 years now and it is about time we go to see something new. The biggest shortcoming of the Magnite has been that the non-turbo powertrain cannot be opted for with an automatic transmission and now the brand has tackled that by introducing this new AMT transmission for all the naturally aspirated variants.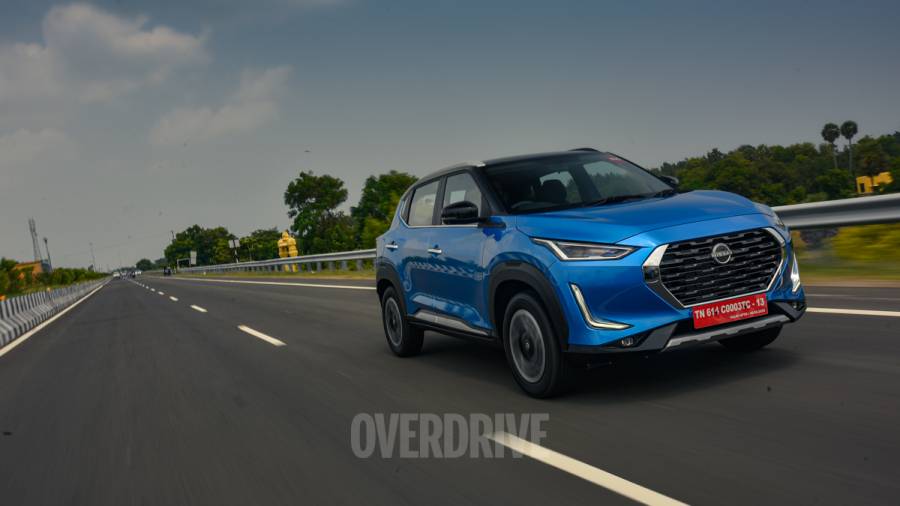 The Magnite has always been a very handsome car to look at. It looks extremely plush and premium for a car that has a starting price of just Rs 6 lakh. The full-faced grille with the large L-shaped DRLs makes it stand out in a crowd immediately. Even the side profile of the Magnite gives you a sense of expense, especially those 16-inch alloys. The wheel arches give the Magnite a more butch sort of look. Kinda like an off-roader.
In profile itself, the Magnite is very captivating to look at. Its body lines are very angular and work very well on this compact SUV. The roofline is slightly slopping (not in a way that it eats into rear headroom) for a more athletic look and that tiny spoiler does make it look soo much more appealing.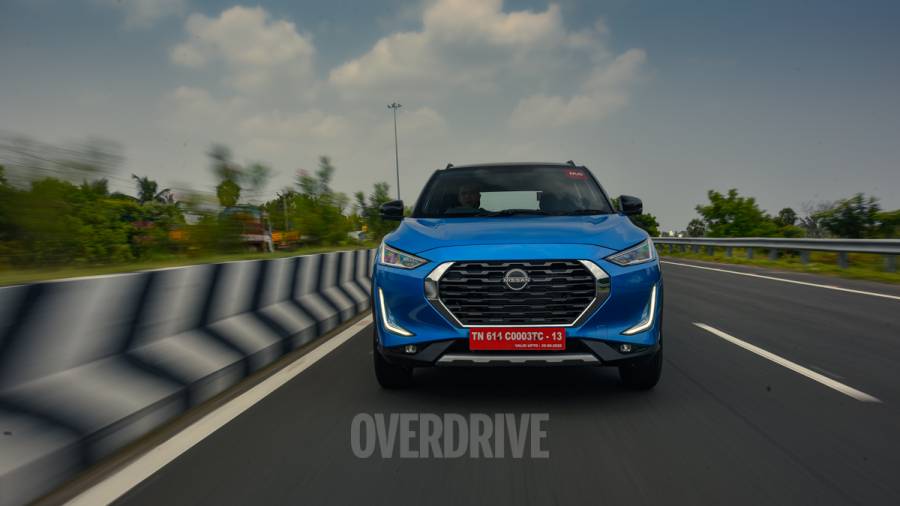 This Blue colour is obviously available on all variants but if you want it to be paired to a black roof instead of a white one, you will be required to go for this EZ-Shift configuration as on all the others it is complemented with a white roof.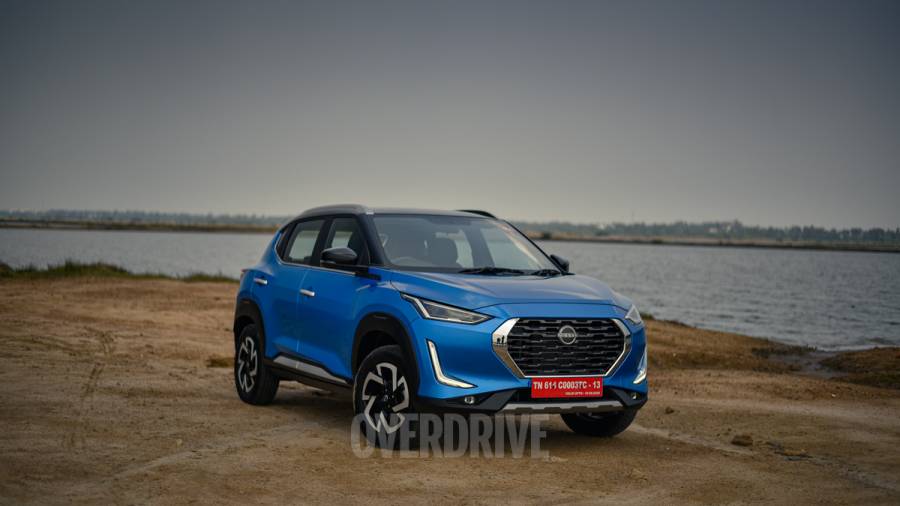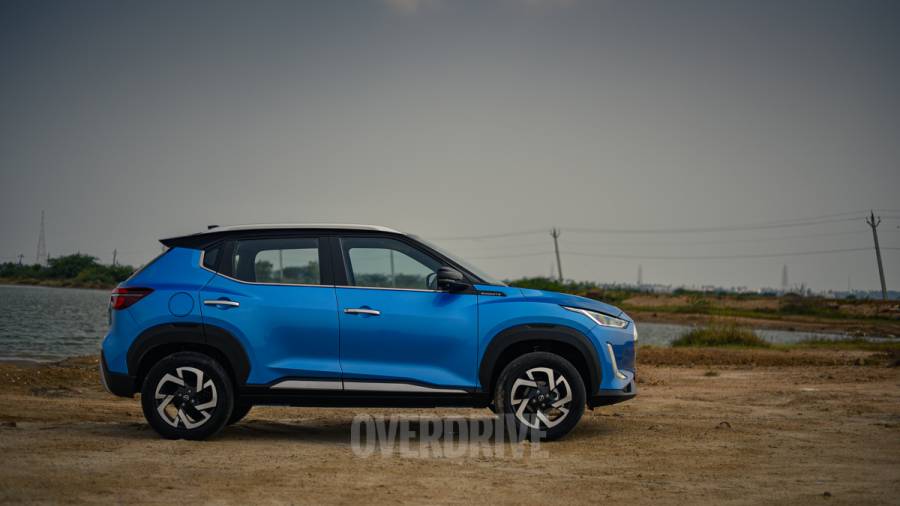 Nothing has changed on this AMT variant save for the 'EZ-Shift' badge at the bottom right of the boot lid. The tail lamps are still not LED but that isn't a miss to be very frank. Nissan has given the car a layered design for the rear bumper and a crease on the tailgate with spaced 'Magnite' lettering to guarantee that the tail looks as sophisticated as the front.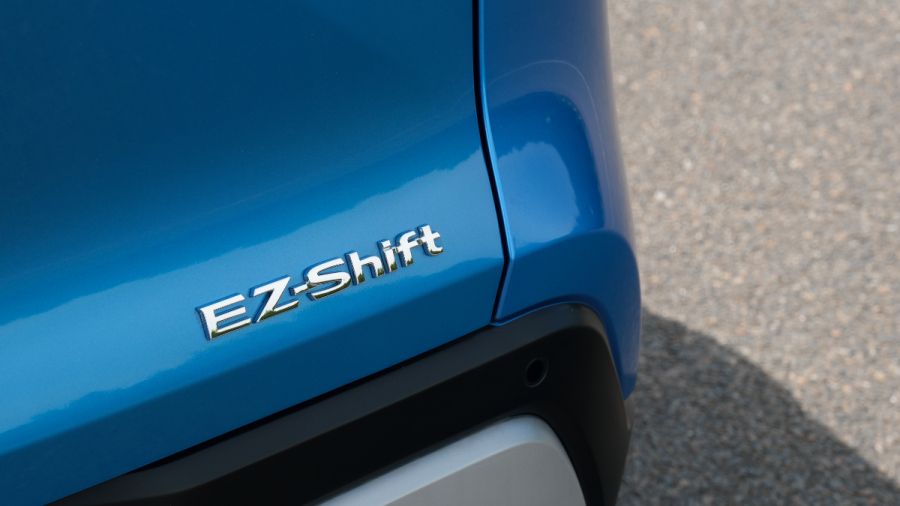 Nissan Magnite EZ-Shift: Interior and Features
Much like its exterior, the cabin of the Magnite too has a sense of excitement to it. That 8-inch touchscreen dominates most parts of this interior and is further accentuated by a 7-inch digital instrument cluster, with its appealing graphics and logically put-forward information. Even the climate controls have the details mentioned within the knobs itself and add up to a much more premium feeling within the cabin.
Plastics used around the cabin could have been of better quality though and so could the fit and finish. We would've also liked it if the digital cluster had displayed information more clearly especially the distance to empty bit.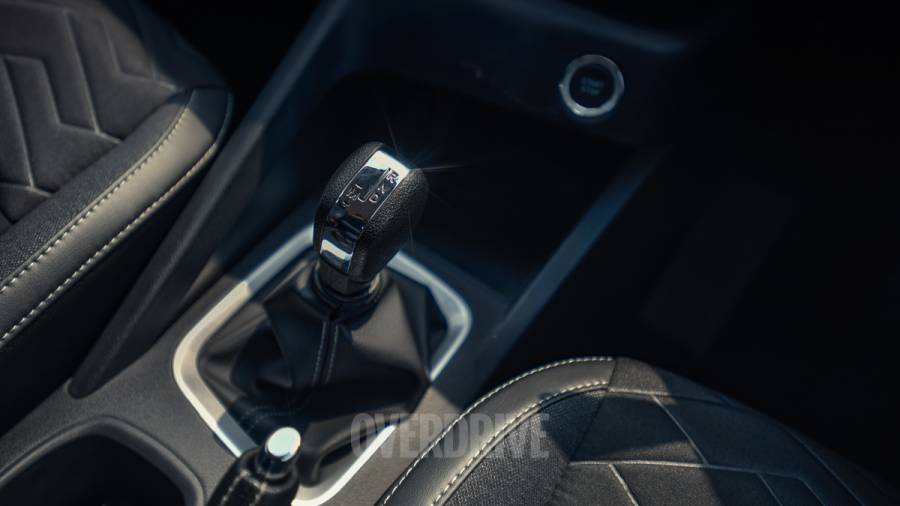 The rear seats are also a pleasant place to be especially with those rear AC vents. The seats themselves offer a relaxing feel but more under-thigh support would make matters much better. The Magnite's massive list of features is where it outdoes most of the competition. LED headlights as well as LED fog lamps, a 360-degree camera, Cruise Control, a PM 2.5 Air Conditioner Filter are just a few from a very long list. Staying connected also is very easy as there is a USB A and a 12V socket up front and one at the back. Storage spaces are also more than adequate although I was fooled by the armrest into thinking there was more space under there.
As part of a Tech Pack, you may also have a Wireless Charger, Ambient Mood Lighting, Puddle Lamps, Air Purifier and some High-end Speakers.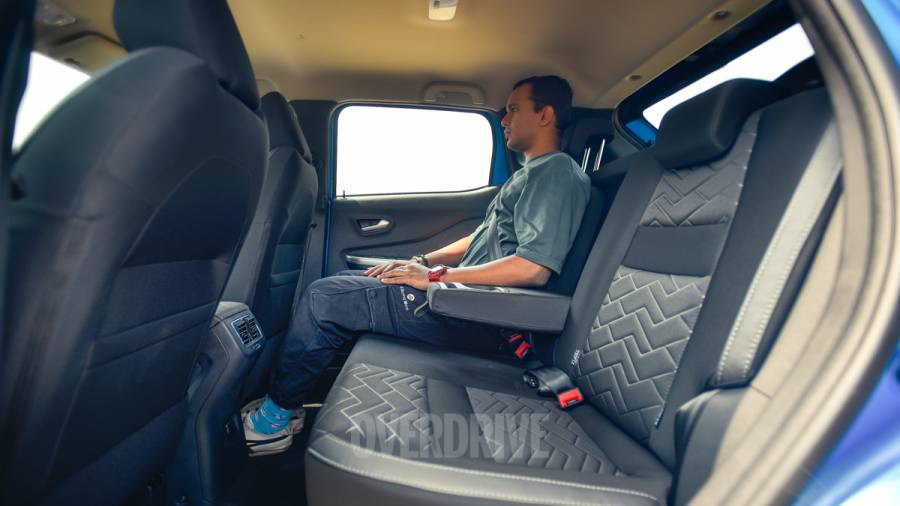 Nissan Magnite EZ-Shift: Driving
Talking about the elephant in the room, this AMT transmission drives relatively well while in and around the city. At slower speeds, it does a peaceful job and there isn't too much room to complain. Step on the accelerator a bit and it's a whole different story.
It obviously takes a few seconds before it realizes that you're in a huff, that's a kind of given. What's surprising is it actually takes longer than you think. A good 2 to 3 seconds, give or take. Even after that, the power delivery doesn't feel very smooth. You tend to feel a kick or two in your back and that's when you know the transmission has figured out the right gear and is good to go.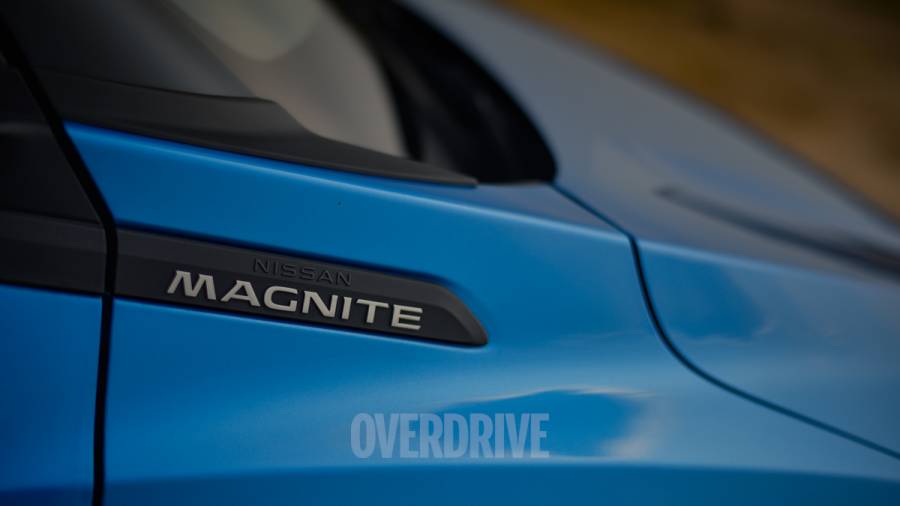 The engine too doesn't do this gearbox much favours. Yes, it produces a bare minimum of just 72PS and 96Nm of torque so you don't expect much to begin and neither are there any surprises. The engine feels especially underpowered when travelling uphill. We noticed that even while moving from a standstill this AMT gearbox struggles a bit to get the ball rolling and feels a little hesitant and that's due to its lack of torque than similar engines from rivals low down in the rev range. You really have to step on the gas to extract the maximum out of this powerplant.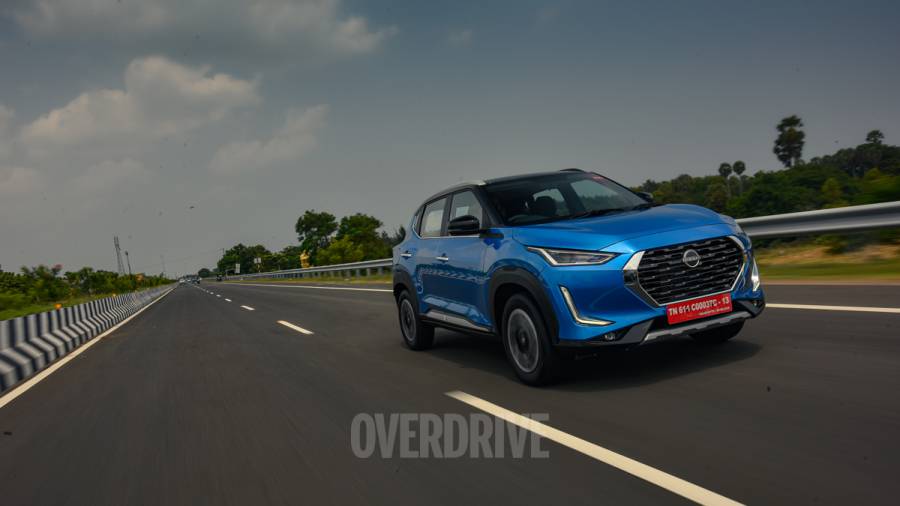 The suspension is one place where we couldn't fault the Magnite and it probably is one of the leaders in its class in terms of outright ride quality. It deals with small bumps pretty well, even the bigger ones for that matter of fact. There are small vibrations that travel across the cabin but not too much for it to bother you. You would enjoy this suspension only while you're in the city. Out on the highway, it's a whole different story as it doesn't feel all that well suited out for long distances and most of that is due it not feeling very planted to the ground while getting into triple-digit figures.
Nissan Magnite EZ-Shift: Verdict
Now the Nissan Magnite starts from Rs 6 lakh and rises all the way up to Rs 10.86 lakh, so expect this EZ-Shift variant to be priced somewhere in between those figures. The AMT seems like a good package when you come across it at first. The features list is full and the looks are quite deceiving. It's big on space and the ease of having an automatic makes it a great city car.
It's also decent enough for weekend highway trips but in a few instances, you will expect more. More in the sense, that you'd wish to have stepped up to the Turbo CVT, which we are big fans. The more powerful engine does come with a more sense of completeness.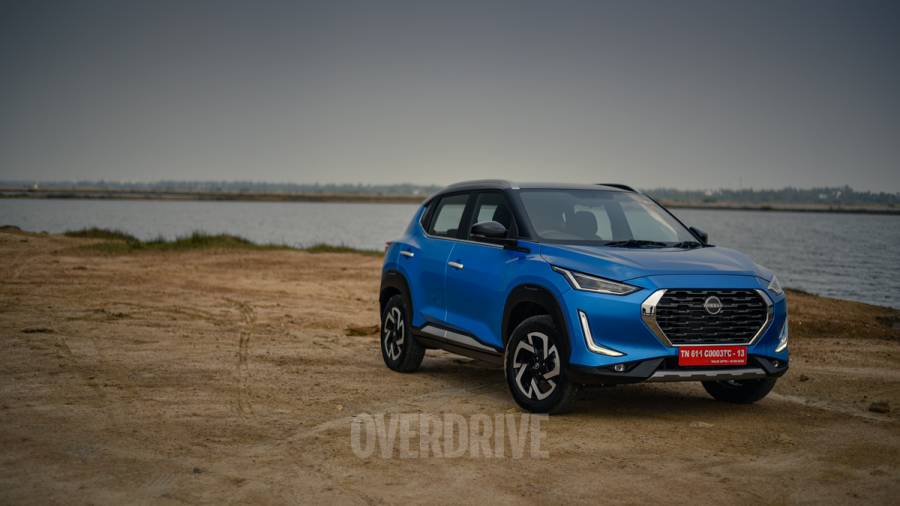 The Magnite is a great deal for its starting price and that also means it will not just tackle vehicles in its class but also hatchbacks and their more sophisticated driving experience. This is why we would've wished for better refinement even at this price. This naturally aspirated engine feels extremely underpowered and while the AMT is good enough for city driving, we still think you would be better off upgrading to the turbo CVT or maybe even looking elsewhere.
Price (Ex-Delhi)
Starts Rs 5.59 Lakhs