Vehicle Scrappage Policy - Views of T. R. Raghunandan, Ex-IAS officer
The soon to be introduced scrappage policy has put a question mark on the future of historic and classic vehicles in India. Overdrive's Consulting Editor Bob Rupani spoke with T. R. Raghunandan, Former IAS officer, life member of the KVCCC (Karnataka Vintage and Classic Car Club) and industrial heritage archivist, to try and understand the possible future scenario and solutions.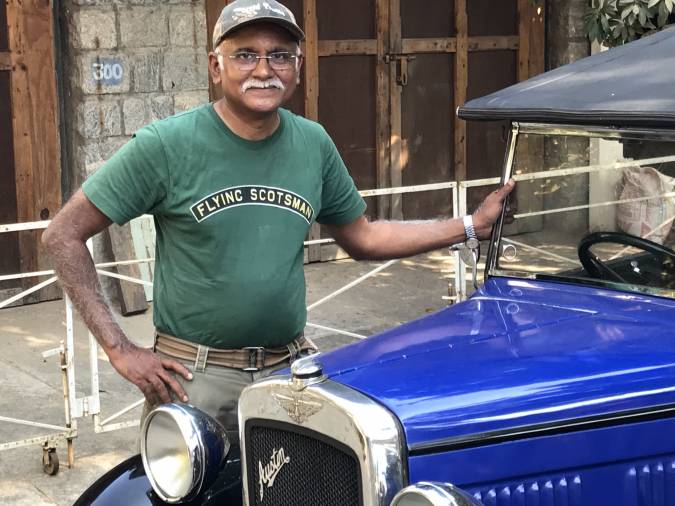 T. R. Raghunandan, is a Former IAS officer and life member of the Karnataka Vintage and Classic Car Club
Bob Rupani - The government of India will soon be introducing a 'Scrappage Policy'. Do you think it will actually help reduce pollution and improve our overall air quality?
T.R. Raghunandan - The scrappage policy will have a minimal impact on pollution reduction. A natural scrappage policy exists as older vehicles are constantly replaced. The lack of spare parts, increasing maintenance costs and the diminishing depreciation constantly tilt the balance in favour of new vehicles. Thus the proportion of old vehicles plying the roads is minuscule even though registration data may contain a large number of older vehicles. Most private older vehicles are with the middle class or pensioners and are used sparingly. Compared to scrapping vehicles, far reaching gains can be attained at lesser effort by focusing on public transport, creating no vehicle zones and moving to less polluting or zero emission vehicles.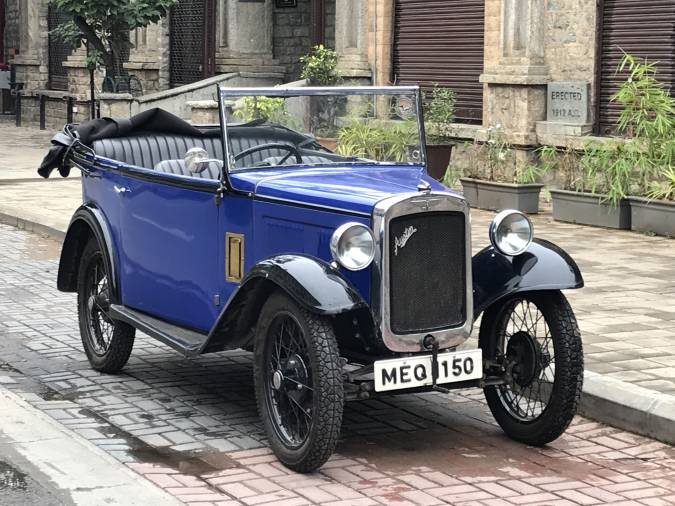 He is also a model maker and steam railway enthusiast and owns 5 historic cars, including this 1933 Austin Seven
BR - From what we know historical cars that are over 50 years old, maybe exempted from being scrapped. What are your views on this?
TRR - The draft notification issued by the government of India in this regard is a welcome first move in this direction. There are issues concerning how this policy will be implemented, but they are not intractable. A sympathetic and considered approach by the government will result in a win-win situation for all concerned including the dyed in the wool enthusiast.
Raghunandan enjoys driving his classic cars, particularly his 1946 MG TC
BR - The famed Cartier Concourse D' Elegance event introduced a special 'Indian Heritage Class', which increased the popularity of made in India classic cars. And now we have many Fiat, Ambassador and even Contessa Club's, and so on.  In case the limit is set to 50 years, what happens to these historic cars that are not so old? It will obviously also mean the scrapping of the iconic Maruti Suzuki SS 80, which started the auto revolution in India? Your views on this?
TRR - The interest in modern classic vehicles has exponentially increased in recent years. The Cartier Concourse D' Elegance recognised this trend and gave it both legitimacy and prestige. At classic car shows we see more youngsters crowding around Indian classics rather than earlier era vehicles. Such vehicles are of great historical value as these are the first manufactured in India after liberalisation. If scrapped, examples of many significant post liberalisation manufacturing innovations will be lost forever. Thus the cut off limit for the preservation of historic vehicles must be 30 years. The overall impact of this on the number of vehicles running on the roads would be inconsequential.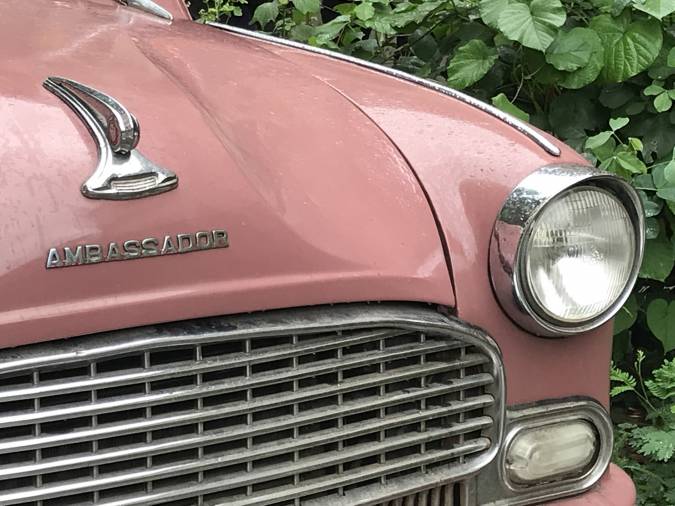 He also has a 1964 Ambassador Mark II, that has been with his family since new. It has travelled all over the country and done about six lakh miles!
BR - Are you aware how the government will decide if a car is historic and does not need to be scrapped?
TRR - The draft notification states that the vehicle must be 50 years old from the date of first registration. All decisions regarding certification of vintage vehicles are to be taken by a committee of government officials and invited experts. First, the vehicle's manufacturing date is more reliable, because vehicles are often re-registered due to bifurcation of states or transfer of residence. Second, a committee will create an unnecessary bureaucracy, slow down the certification process and may result in conflict of interest of the invited expert, who may be a collector. As the documents for the vehicle speak for themselves, self-certification of a vintage car would suffice.
The Karnataka Vintage and Classic Car Club, of which I am a member and for which I volunteer to provide policy support, has submitted a detailed representation to the Ministry of Road Transport and Highways containing these observations and also suggesting alternative formulations of the proposed rules so as to operationalise these suggestions. We hope that these suggestions will be considered favourably.
This is his 1950 Morris Minor Series MM
BR - Let's take an example. What if someone gets a car as a wedding gift, or wins it as a prize in a contest. Such a car may have a huge emotional value for the family and they may never want to part with it, or scrap it. Will there be a way for them to retain it?
TRR - As it stands, sentiment is subservient to the scrappage and preservation policy! A vehicle older than 20 years will be subject to the scrappage policy. A fitness certificate will have to be obtained for a hefty fee from an automatic testing centre to keep the vehicle running. Then, depending upon whether the cut off is 30 or 50 years, the vehicle will get a second rebirth, where on the payment of a fee and a re-registration as a historical vehicle, it will be allowed to ply on the roads, albeit sparingly.
This Svetoslav and Devika Rani Roerich owned 1948 Chevrolet Fleetmaster, was restored by a team led by Raghunandan, for the Karnataka Government and the Roerich Trust
BR - What in your view is an appropriate scrapping policy for India that will also cater to the interest of car collectors and classic car enthusiasts?
TRR - Currently, there are two policies under consideration; a scrappage policy, and a vintage vehicle preservation policy. The former is a voluntary one and an enthusiast can keep the vehicle running, on the payment of a stiff fee. That will ensure some survival of historic vehicles.
While the intent of the vintage vehicle preservation policy is welcome, a few changes will make it pragmatic. Vintage vehicles may be permitted to be used on weekends and classic vehicle heritage drives. Second, this is a good opportunity to rectify errors in registration papers particularly for pre-independence vehicles, which often suffer from infirmities due to historical reasons, including repeated re-registration as States were reorganised. These defects can be cured while issuing fresh registration to such vehicles.
Also see:
Vehicle Scrappage Policy - is it as good as it sounds?
Vehicle Scrappage Policy - Views of Dr. Ravi Prakash, President, FHVI
Vehicle Scrappage Policy - Views of Diljeet Titus, General Secretary HMCI
Vehicle Scrappage Policy - Views of Gautam Sen, Vice President - FIVA
Vehicle Scrappage Policy - Views of auto historian Manvendra Singh Barwani
Vehicle Scrappage Policy - Views of Dr. Anjan Chatterjee, Secretary CIVAA
Vehicle Scrappage Policy - Views of T.Thakral, Heritage Transport Museum
Vehicle Scrappage Policy - Views of Ranjit Pratap, President HCAI
Vehicle Scrappage Policy - the complete picture - all you need to know