Vehicle Scrappage Policy - Is it as good as it sounds?
In her budget speech on 1st February, the Finance Minister Nirmala Sitharaman announced that a "Voluntary Scrappage Policy" will soon be introduced. Apparently, those who scrap their old vehicles and buy new ones will get some incentives and Nitin Gadkari Minister for Road Transport and Highways, is giving the finishing touches to this long awaited policy. Gadkari has said, "This policy will boost buying of new vehicles besides generating huge employment. Automobile industry turnover which is 4.5 lakh crore at present is likely to swell to Rs 10 lakh crore in years to come with India becoming an automobile hub".
According to the government, the voluntary scrappage policy will increase sales of new vehicles and also reduce pollution and our oil import bill
The term "voluntary" being introduced into the "scrappage policy", has brought a sense of relief to some car owners, who feared the policy would be "mandatory" and they would be forced to part with their old automobiles. While this is not the case, what the government will be doing is charging a higher amount for renewing the registration, and states are also free to levy an additional "green tax".  All these new taxes along with the increase in cost of getting a fitness certificate will make it more expensive to continue using an old vehicle, and this additional cost is meant to act as a "disincentive"!
About 1 crore old vehicles are likely to be scrapped
Commercial vehicles that are over 15 years' old and private vehicles (both four-wheelers and two-wheelers) that are more than 15 years in age will have to undergo the fitness tests. The government says that fully automated fitness test facilities will be set up and there will be no possibility of human intervention or fudging of the fitness reports! And those who continue to drive a vehicle that has failed this automatic fitness test will have to pay substantial fines and the vehicle can be impounded too!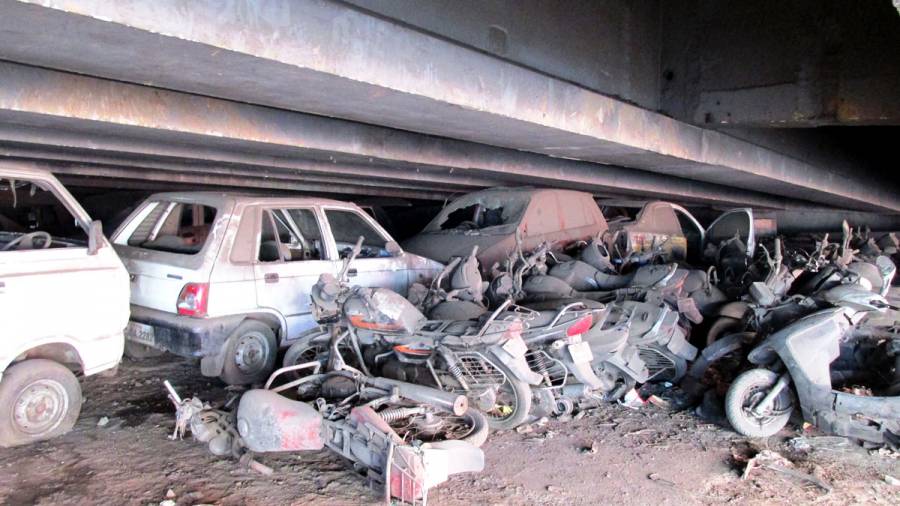 New vehicle buyers will possibly get incentives to scrap their old ones
According to Gadkari, about 1 crore old vehicles will be scrapped due to this policy and as they will be replaced by less polluting and more fuel efficient vehicles, our air pollution levels will come down and the nation's oil import bill burden will also reduce. Sounds like a win-win situations doesn't' it.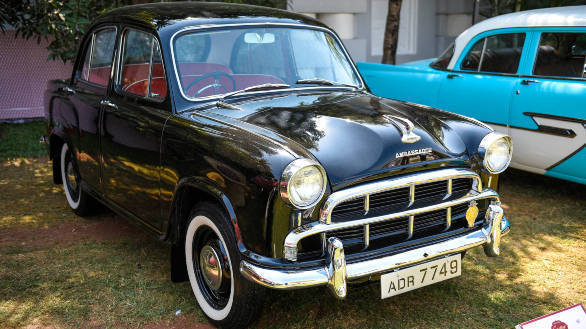 Historical cars that are over 50 years old could be exempted from scrapping. But what about the Ambassadors and Premiers, made in the 1970's, 80's and 90's?
If it all happens as the government says, the new "Voluntary Scrappage Policy", will surely prove to be a big boon for India. But as we all know, in our country, plans don't always unfold the way they are meant too. And then there is also the question of the scrapping of historical or classic vehicles. It is believed the government will exempt historical cars that are over 50 years old from being scrapped. But what about classic cars that are not so old - for example the Fiat's and Ambassador's? Will they be scrapped?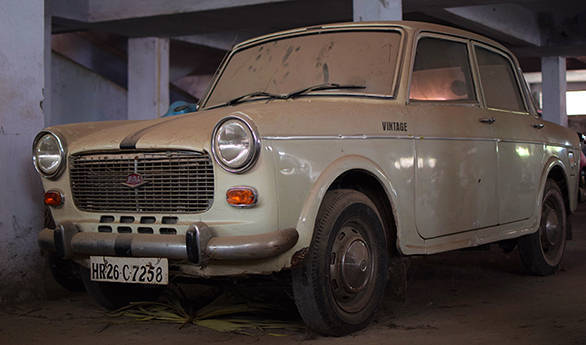 The Premier Padmini is an undeniable part of Indian automotive history. But will it survive the scrappage policy?
Also ever since the famed Cartier Concourse D'Elegance, vintage and classic car event, introduced the "Indian Heritage Class", these made in India classic cars like the old Herald's, Premier Padmini's, Hindustan Ambassador's and so on, have become far more popular. In fact they have given an additional impetus to the entire classic car movement in India, and now we have so many new clubs (and groups) for owners of these vehicles.
The Hindustan Ambassador was made till 2014. But now the ones that are over 20 years old, may have to be scrapped
Enthusiasts are now even restoring and collecting Maruti 800's, Contessa Classics, Premier 118 NE's, and what have you. Are these cars not worth saving? And like an ardent automotive enthusiast asked me recently, "Are these historic cars not part of our country's cultural wealth"? Especially when all of them were "Made in India".
Even the iconic Maruti SS 80, which started the automobile revolution in India, may have to be discarded
To throw some more light on this, our Consulting Editor Bob Rupani spoke with some leading luminaries who are closely associated with our historical car movement. Stay tuned below for insights from the stakeholders.
Vehicle Scrappage Policy - Views of Dr. Ravi Prakash, President, FHVI
Vehicle Scrappage Policy - Views of Diljeet Titus, General Secretary HMCI
Vehicle Scrappage Policy - Views of Gautam Sen, Vice President - FIVA
Vehicle Scrappage Policy - Views of auto historian Manvendra Singh Barwani
Vehicle Scrappage Policy - Views of Dr. Anjan Chatterjee, Secretary CIVAA
Vehicle Scrappage Policy - Views of T.Thakral, Heritage Transport Museum
Vehicle Scrappage Policy - Views of Ranjit Pratap, President HCAI
Vehicle Scrappage Policy - Views of T. R. Raghunandan, Ex-IAS officer
Vehicle Scrappage Policy - the complete picture - all you need to know