Vehicle Scrappage Policy - Views of Diljeet Titus, General Secretary HMCI
The soon to be introduced scrappage or scrapping policy has put a question mark on the future of historical and classic vehicles in India. Overdrive's Consulting Editor Bob Rupani spoke with Diljeet Titus, Founder Titus & Co, Advocates, and The Titus Museum, General Secretary HMCI (Heritage Motoring Club of India), to try and understand the possible future scenario and solutions.
Diljeet Titus, Founder The Titus Museum and General Secretary HMCI (Heritage Motoring Club of India)
Bob Rupani - The government of India will soon be introducing a 'Scrappage Policy'. Do you think it will actually help reduce pollution and improve our overall air quality?
Diljeet Titus - Though the proposed voluntary vehicle scrapping policy is yet to be notified, the proposal to phase out unfit vehicles and subject personal vehicles older than 20 years and commercial vehicles older than 15 years to mandatory automated fitness tests, will help reduce the number of higher polluting vehicles plying on our roads daily.  What remains to be seen are the incentives offered to consumers. For the policy to fulfill its objectives, the disincentives and incentives need to be structured in a way that all classes of consumers are encouraged to purchase new environment friendly vehicles.
A case can be made out that the replacement of scrapped vehicles over time with new vehicles (including electric vehicles) will help, to a certain extent, in reducing pollution and thus improve air quality.  But even if the policy is well formulated and implemented, it will still not be the only effective means to reduce air pollution, as measures, including control and regulation of stubble and garbage burning, brick kilns, power plants, ash ponds, construction sites, etc., are also needed to improve air quality.
Titus is one of India's leading classic car collectors with a very fine and varied collection
BR - From what we know historical cars that are over 50 years old, maybe exempted from being scrapped. What are your views on this?
DT - The policy highlights as available in public domain presently, expectedly do not mention exemptions. However, considering the National Green Tribunal's order of December 18th, 2017, directing registration and use of vintage vehicles on the roads of the National Capital Region for purposes of exhibitions, rallies, etc., and the subsequent publication of the draft Central Motor Vehicles (Amendment) Rules, 2020 by the Ministry of Road Transport and Highways (MORTH) on November 25th, 2020 providing a specific definition for a "vintage motor vehicle", excluding it from the category of regular vehicles, we can safely expect that vintage vehicles will be exempted from the scrappage policy.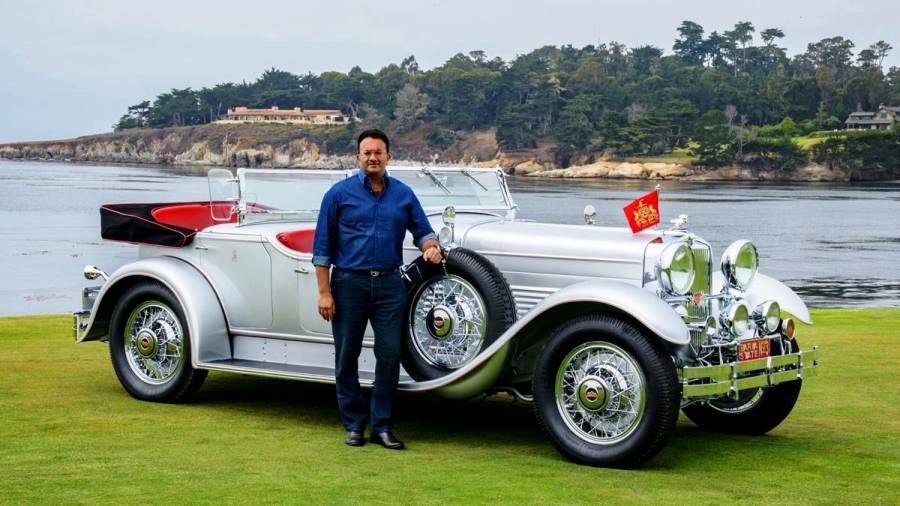 Titus's 1930 Stutz M 4, was awarded the 2nd runner up in the 'Motorcars of the Raj' Class at the world renowned Pebble Beach Concourse event in 2018
BR - The famed Cartier Concourse D' Elegance event introduced a special 'Indian Heritage Class', which increased the popularity of made in India classic cars. And now we have many Fiat, Ambassador and even Contessa Club's, and so on.  In case the limit is set to 50 years, what happens to these historic cars that are not so old? It will obviously also mean the scrapping of the iconic Maruti Suzuki SS 80, which started the auto revolution in India? Your views on this?
DT - While we have consistently advocated for cars older than 30 years to be treated as historic cars for purposes of registration and use, the MORTH for many reasons, could at this time only notify the 50 year old criteria. We do hope the government will be more flexible and allow protection to cars older than 30 years in the near future.  I would urge collectors and enthusiasts to be proactive and engage strongly with the government to help bring about this relaxation.
Meanwhile, if these vehicles are not exempted, they will be subject to increased costs in obtaining fitness certificate and payment of higher taxes during re-registration/renewal. With increased costs which not everyone can bear, and the overall dissuasion against keeping older vehicles, the number of these historic cars will dwindle, with the consequence that we will lose important milestones of the technological advancements of the Indian automobile industry. This will be an immediate obvious loss to the national, cultural and automobile heritage of India.
I believe this would not be the intention of the policy. Given that these vehicles hold aesthetic and cultural significance, as also technical significance as evidence of the evolution of the Indian automobile industry, crucial also from an academic and research point of view, we do hope the government will exempt vehicles older than 30 years by bringing them within the ambit of "vintage motor vehicles".
The Heritage Motoring Club of India regularly organizes many events like the Badhte Kadam – Rally for the Girl Child
BR - Are you aware how the government will decide if a car is historic and does not need to be scrapped? Will you or your organization be involved in this decision making?
DT - We understand that all motor vehicles which are at least 50 years old from the date of their first registration and which are registered as "vintage motor vehicles" under the proposed new registration rules, will not be subject to the scrapping policy. Vehicles will be approved for such registration after evaluation by a three person committee comprising the Transport Secretary/ Commissioner, a representative of an automobile association and an expert, if needed. All vehicles which are maintained in a historically correct condition i.e. use the correct series engine on the original chassis and use major body components without modifications will be approved for registration. All cars so registered are expected to be exempt in the scrappage policy or by a later notification.
They also have a display at the Auto Expo, which attracts huge crowds
BR - Let's take an example. What if someone gets a car as a wedding gift, or wins it as a prize in a contest. Such a car may have a huge emotional value for the family and they may never want to part with it, or scrap it. Will there be a way for them to retain it?
DT – As we await the details of this policy, from information in public domain, it appears that such vehicles can be retained provided they pass the fitness test and pay the increased re-registration/renewal costs, taxes and levies. One such tax would be the green tax. The applicable green tax would vary according to regions and is to be paid to retain old cars, bikes and other vehicles. This means that a person retaining and renewing a 20-year-old vehicle in Delhi NCR would end up paying a higher tax, on account of living in a more polluted area. Although, all cars deemed fit will be free to ply across the country including Delhi NCR, if a vehicle fails the fitness test more than three times, it may be subject to mandatory scrapping, according to the proposed policy. But even if a vehicle does not meet the use criteria, it can still be retained and kept or displayed by an owner but not used on the roads as the car would have been deregistered. That said, the government is yet to roll out the final 'Scrappage Policy'.
As far as the applicability of the policy to Delhi NCR is concerned, in light of the directions of the Supreme Court of India of 29 October 2018 which prohibited plying of diesel cars older than 10 years and petrol cars older than 15 years on the roads of Delhi NCR, it remains to be seen if this policy will be implemented through parliamentary enactment or whether the MORTH will apply to the Supreme Court to vary the directions of its above order, for the policy to be implemented.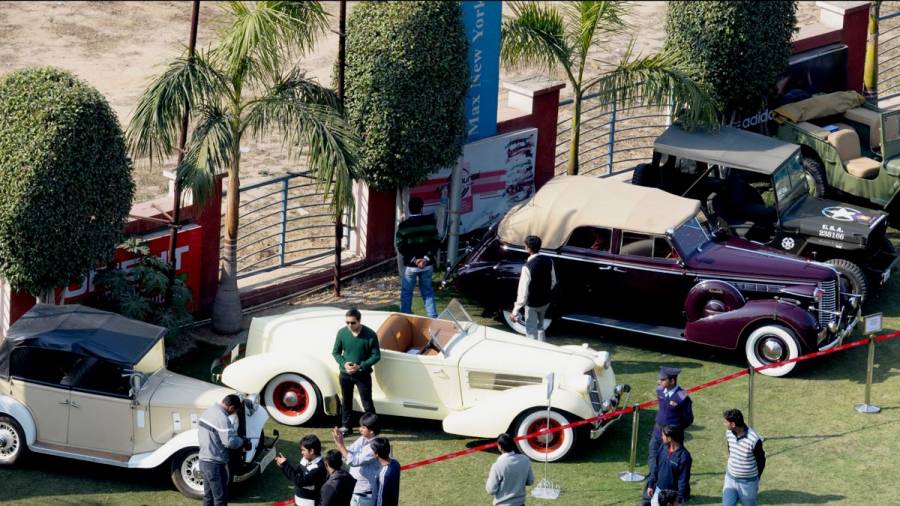 BR - What in your view is an appropriate scrapping policy for India that will also cater to the interest of car collectors and classic car enthusiasts?
DT - The proposed voluntary vehicle scrappage policy seems to be in the right direction. For the proposed policy to address the interests of historic car collectors and enthusiasts, a specific exclusion from the ambit of the policy for cars older than 30 years would be imperative. A point to note is that vintage or historic vehicles are not used for daily transportation, are used only for limited purposes, are minuscule in number and part of our national, cultural, technical and automotive heritage and thus, belong to a class of vehicles entirely different from the vehicles intended to be replaced under the policy.
Furthermore, given the steps taken to protect and preserve historic vehicles in terms of the NGT's Order of 18 December 2017 and the draft Central Motor Vehicles (Amendment) Rules, 2020 providing for registration of vintage motor vehicles, the extension of the scrappage policy to historic vehicles 30-50 years old would prove counterproductive to such measures.
Also see:
Vehicle Scrappage Policy - is it as good as it sounds?
Vehicle Scrappage Policy - Views of Dr. Ravi Prakash, President, FHVI
Vehicle Scrappage Policy - Views of Gautam Sen, Vice President - FIVA
Vehicle Scrappage Policy - Views of auto historian Manvendra Singh Barwani
Vehicle Scrappage Policy - Views of Dr. Anjan Chatterjee, Secretary CIVAA
Vehicle Scrappage Policy - Views of T.Thakral, Heritage Transport Museum
Vehicle Scrappage Policy - Views of Ranjit Pratap, President HCAI
Vehicle Scrappage Policy - Views of T. R. Raghunandan, Ex-IAS officer
Vehicle Scrappage Policy - the complete picture - all you need to know