Vehicle Scrappage Policy - Views of Ranjit Pratap, President HCAI
The soon to be introduced scrappage policy has put a question mark on the future of historic and classic vehicles in India. Overdrive's Consulting Editor Bob Rupani spoke with Ranjit Pratap, President of HCAI (Historical Cars Association of India), to try and understand the possible future scenario and solutions.
Ranjit Pratap is the President of the Historical Cars Association of India (HCAI)
Bob Rupani - The government of India will soon be introducing a 'Scrappage Policy'. Do you think it will actually help reduce pollution and improve our overall air quality?
Ranjit Pratap - According to me the scrappage of commercial vehicles and three wheelers above 15 to 20 years of age will definitely improve the air quality. The others such as passenger cars contribute a miniscule percentage. The major cause of pollution in our country is the bad planning of traffic flow, especially in the metros, which does increase the pollution levels notwithstanding other industrial pollutants which makes up for the poor air quality. Going after passenger vehicles even within 50 years is not going to improve the pollution levels.
The HCAI recently held an event at Mahabalipuram and lots of attention was given to the display of the historic cars
BR - From what we know historical cars that are over 50 years old, maybe exempted from being scrapped. What are your views on this?
RP - My view is that historical cars that are over 30 years old should be exempted from scrapping, as these cars are not daily users and have been kept for sentimental reasons or as collectibles. If you take the percentage usage of such vehicles, maybe it will constitute less than 10 percent in comparison with the other vehicles. The government can make a scrappage policy for cars falling within a 30 year period but as optional and not mandatory. Even in Europe and the United States when introduced, this scraping policy gave an impetus to car manufacturers only for a couple of years.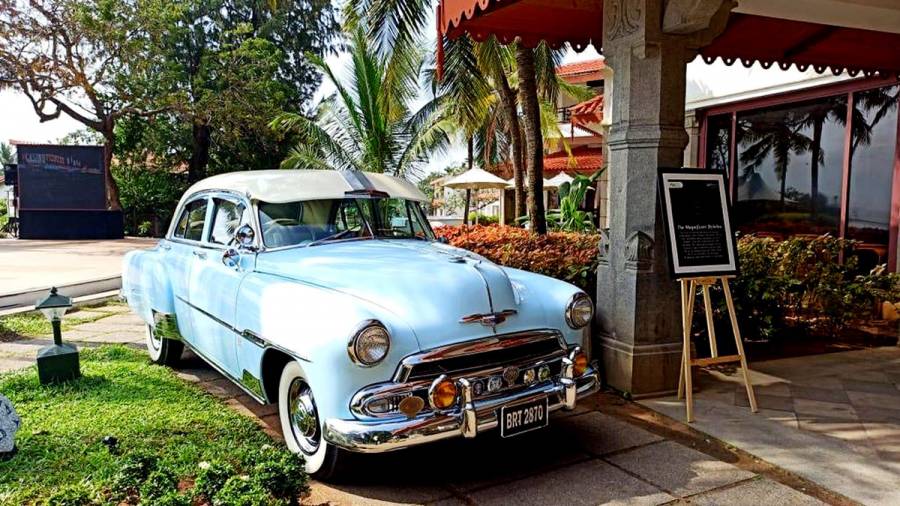 The classic cars were parked all around the Radisson Blu Resort
BR - The famed Cartier Concourse D' Elegance event introduced a special 'Indian Heritage Class', which increased the popularity of made in India classic cars. And now we have many Fiat, Ambassador and even Contessa Club's, and so on.  In case the limit is set to 50 years, what happens to these historic cars that are not so old? It will obviously also mean the scrapping of the iconic Maruti Suzuki SS 80, which started the auto revolution in India? Your views on this?
RP : The 'Indian Heritage Class' gave an impetus to collect and restore more affordable cars like the old Fiats, Ambassadors and the India assembled, American models of the 50's. I believe the young classics such as the Maruti SS 80 and the Contessa cars have also got a bit popular due to this. It's a good thing for the country and our heritage, as in the next 10 to 15 years these cars would become iconic and also command a high premium for collectors. It also provides employment as many of the cars get restored to their original condition.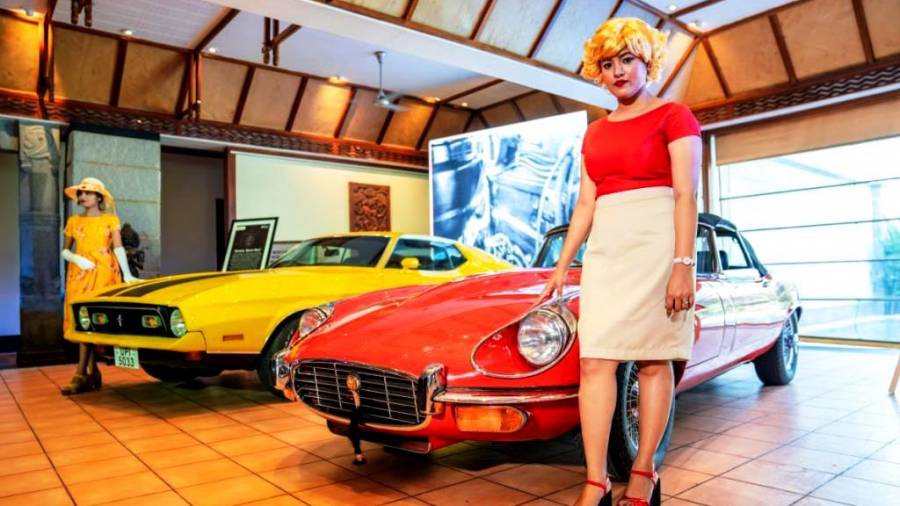 The staff even donned period outfits to look the part
BR - Are you aware how the government will decide if a car is historic and does not need to be scrapped?
RP - My feeling is the government has decided to bring in the scrappage policy to satisfy the vehicle manufacturers. I would not mind it if they make it mandatory for commercial vehicles as there are not many collectibles in the commercial vehicles category nor are sentiments involved. But maybe they will not make it mandatory, as it may affect the fundamental rights of individuals.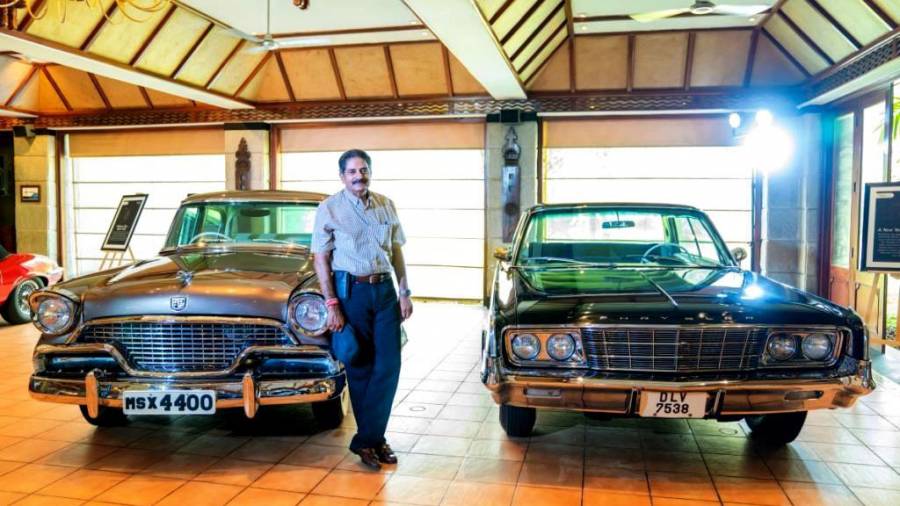 Ranjit Pratap himself has a nice collection of classic cars
BR - Let's take an example. What if someone gets a car as a wedding gift, or wins it as a prize in a contest. Such a car may have a huge emotional value for the family and they may never want to part with it, or scrap it. Will there be a way for them to retain it?
RP - Many people have emotional values for their cars and as I believe it's a voluntary policy, they should be able to retain them. If it was mandatory and people were asked to part with their cars forcibly, it will again go against the principles of natural justice.
BR - What in your view is an appropriate scrapping policy for India that will also cater to the interest of car collectors and classic car enthusiasts?
RP : The government can have a graded additional tax imposed for retaining vehicles up to 30 years old. Beyond 30 years all vintage, classic, young classic, and vehicles of Indian heritage including two-wheelers, should be exempt from all taxes.
Also see:
Vehicle Scrappage Policy - is it as good as it sounds?
Vehicle Scrappage Policy - Views of Dr. Ravi Prakash, President, FHVI
Vehicle Scrappage Policy - Views of Diljeet Titus, General Secretary HMCI
Vehicle Scrappage Policy - Views of Gautam Sen, Vice President - FIVA
Vehicle Scrappage Policy - Views of auto historian Manvendra Singh Barwani
Vehicle Scrappage Policy - Views of Dr. Anjan Chatterjee, Secretary CIVAA
Vehicle Scrappage Policy - Views of T.Thakral, Heritage Transport Museum
Vehicle Scrappage Policy - Views of T. R. Raghunandan, Ex-IAS officer
Vehicle Scrappage Policy - the complete picture - all you need to know