Volkswagen Taigo coupe-SUV debuts in Europe
Volkswagen is introducing an SUV coupé for the first time in Europe. With its fashionable crossover body shape, elevated seating positions, pioneering connectivity, and unlimited adaptability for everyday usage, the front-wheel-drive Taigo is a true crowd-pleaser. The back of the five-seater automobile slopes backwards in the form of a coupé, yet headroom in the back seat is not compromised. Several latest-generation assistance systems guarantee optimum comfort and a high level of safety for all passengers.
The SUV coupé measuring little under 4.26 meters establishes high technological standards in its class, with full LED headlights, an all-digital cockpit, and the newest generation of infotainment systems (MIB3) as standard. The Volkswagen brand's expressive body form is the first of its sort in its model lineup. With a crossover body shape and a coupé-like appearance, the new Taigo, like its Brazilian cousin, the Nivus, is well suited to attracting new, mostly youthful and young-at-heart Volkswagen consumers.
The Taigo will be available with two engine options. The 1.0-litre TSI petrol engine will produce between 95PS and 110PS. The 1.5-litre TSI petrol engine has a maximum output of 150PS. Both engines will be mated to either a five- or six-speed manual transmission, as well as the option of a seven-speed DSG automatic gearbox.
The Taigo's design is defined by powerful proportions, with the C pillar slanting widely forward, giving it a coupé-like appearance. The Taigo is unusual in its segment since it was inspired by SUV coupés in higher vehicle classes. The Taigo comes equipped with an artistically built multifunctional steering wheel as well as advanced control components on the inside. The infotainment systems use MIB3 version 3, which includes an internet control unit (eSIM) and "App Connect Wireless" (depending on the configuration).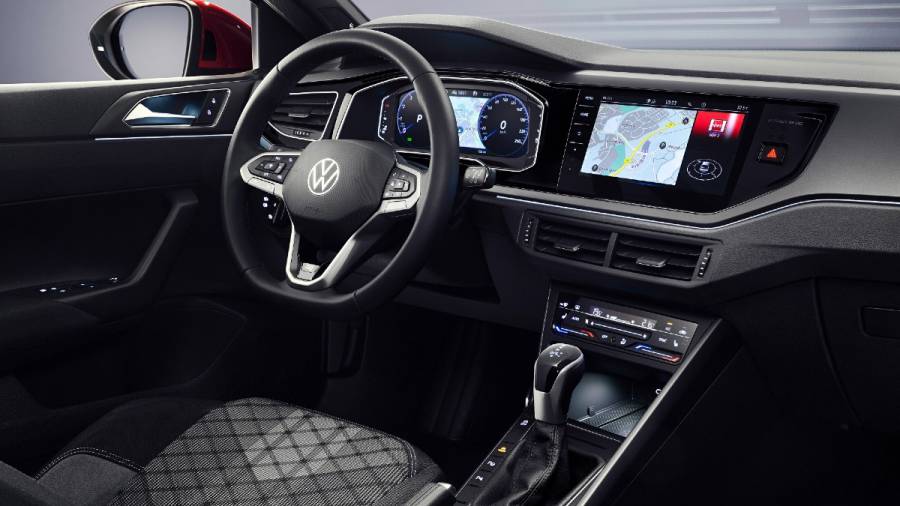 The new SUV coupé is quite comparable to Volkswagen cars from upper segments when it comes to driver assistance for better comfort and safety. As standard, every Taigo comes with assistance features such as the "Front Assist" environment monitoring system, which includes city emergency brake function, and the "Lane Assist" lane departure warning system.
Volkswagen has expanded the portfolio of the compact (hatchback) and T-Cross (SUV) models built on the MQB platform with a third chassis variant, which has previously been primarily reserved for high-end models.
Also Read,
Volkswagen 2021 GT TSI Exterior
Volkswagen, BMW fined 875 million euros for 'emissions cartel'
Peace of Mind: Volkswagen's host of new customer service and ownership initiatives