Peace of Mind: Volkswagen's host of new customer service and ownership initiatives
If only owning a car was as simple as picking the best one for you from the showroom floor and being done with it. The real challenge is to find a car that's still easier to own and run. Volkswagen knows this and its new initiatives are all aimed at making car ownership much more economical and less stressful.
Volkswagen's new strategy for improved customer satisfaction is based on accessibility, transparency, and a customer-first philosophy. To reduce the total cost of ownership, the firm has dropped prices of spares by an average 11 per cent and that of petrol engine oil by nearly 32 per cent. The company has also introduced thoughtful service packages for the Volkswagen Polo and Vento. These 1-year, 2-year and 5-year(4+1) plans provide benefits of up to a significant 24 per cent. With all these initiatives, the Volkswagen Polo and Volkswagen Vento are now up to 25 per cent more economical (depending on the variant) from a periodic maintenance cost perspective. This means you'll spend quite a bit less money whenever you visit a Volkswagen service centre, while leaving you with the reassurance of your car receiving the best possible care.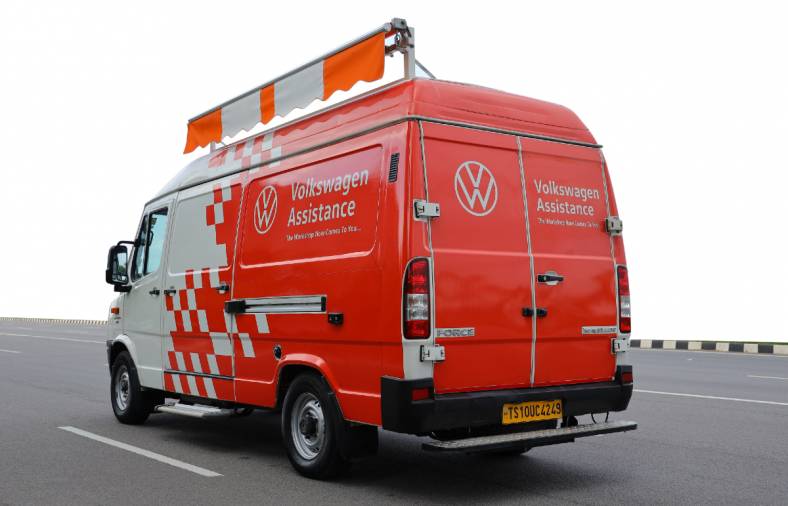 And to make these services more easily accessible to the customer, Volkswagen has expanded its Volkswagen Assistance and Mobile Service Units fleet, now covering nearly 80 per cent of the country with door-step service facilities. Customers can opt for this service for minor repair and maintenance jobs or a quick vehicle health check before a long road trip. The Mobile Service Unit is a mobile facility that can conduct service operations in remote locations. So there's no more setting aside a full day just to get your Volkswagen checked up, and no real need to step out of your home for this in the current situation.
To make servicing a Volkswagen as transparent as possible, it has introduced the 'Volkswagen Service Cam', a video recording through which customers have complete clarity on any additional repairs that might need to be done post-inspection. A 'Service Cost Calculator' on the Volkswagen website also lets customers get an estimate on the cost of their next service. This solves a major bugbear that most owners face whenever they visit a service centre, of unexpected costs adding up to a service bill.
To further strengthen its big strides in customer service, Volkswagen has also undertaken the Sarvottam 2.0 initiative as it prepares for its biggest launch yet for India, that of the Volkswagen Taigun. This philosophy is set to influence the entire customer purchase and ownership journey, starting with a more vibrant design for Volkswagen touchpoints, better-trained sales and service representatives. This will lead to revamping the entire digital online sales and service channel to be more in line with the fully revamped service experience. As another initiative to this end, all of Volkswagen's services are accessible via Whatsapp. So customers can keep abreast of new Volkswagen products as well as book test drives and services, in the easiest way possible and with the best available guidance.
Owners of the Volkswagen range of cars have already been able to experience the efforts of these initiatives. Which bodes well for those interested in the Volkswagen Taigun that's heading our way soon.