Volkswagen Nivus Subcompact Crossover teased, to be launched in Brazil in 2020
Volkswagen has confirmed the name of its upcoming subcompact Crossover, the Nivus. It was earlier speculated that Volkswagen would be using T-Sport or the Urban coupe model name. The German automobile manufacturer has confirmed that the Nivus will be launched in the Brazilian market first by the end of 2020. And then it will enter the European market, which could happen in 2021. The Nivus will be based on the MQB A0 platform that underpins the current generation Polo sold in the international markets. The teaser video shows how Volkswagen is using a distinct design language on the Nivus crossover with a different grille, roofline and also roof rails. The Volkswagen Nivus will be positioned below the T-Cross when it arrives in the international markets.
A closer look at some of the details shown in the teaser video reveal the almost unchanged wheelbase of the Nivus when compared to the Polo. The crossover, however, does look longer than the hatchback and that is because of the longer overhang in the rear. Since the Nivus is going to be a crossover, we believe VW will make it more practical over the Polo and the give extra storage in the cabin and also in the boot. One more highlight has to be the all-LED lights of the Nivus along with the coupe-like roofline, that takes inspiration from the Polo.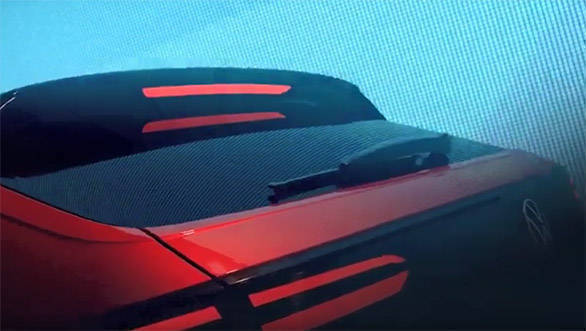 In terms of power train, the Volkswagen Nivus Subcompact Crossover could be powered by 1.0 TSI engine that is expected to produce 115PS paired with a manual transmission and 126PS with an automatic. The drivetrain will be front wheel drive for the Nivus. The MQB A0 platform, as conveyed earlier, is for the emerging markets. The group has been working on the MQB AO IN platform specifically for India on which the upcoming T-Cross will be based. Volkswagen will be showcasing the SUV at the 2020 Auto Expo along with other SUVs such as the T-Roc and the Tiguan AllSpace.