Ola electric car to debut by 2024, get autonomous driving tech
Ola Electric announced recently at an event that it's Ola Electric car will be ready for an unveil by late 2023 or early 2024. The car has been under development for over six months now. Although it is still unclear when a full market launch will take place, we expect that to happen by mid-2024 with deliveries to follow after.
Ola electric car autonomous driving
Another noteworthy announcement made was that the Ola electric car will get autonomous driving technologies. The company is developing this tech in-house and the system will make its debut in the production version of the Ola EV. We expect it will offer Level 1 or Level 2 autonomous driving functions to begin with like an adaptive cruise with emergency braking, abe departure warning, lane-keeping assistance, blind-spot monitoring, auto-high beam and maybe even rear cross-traffic alerts and collision avoidance.
Ola says it has ambitions to rival the likes of Tesla and other EV makers with this tech, so this technology can be expected to be ramped up to offer more expansive, Level 3 driving functions like auto lane changes and traffic assists.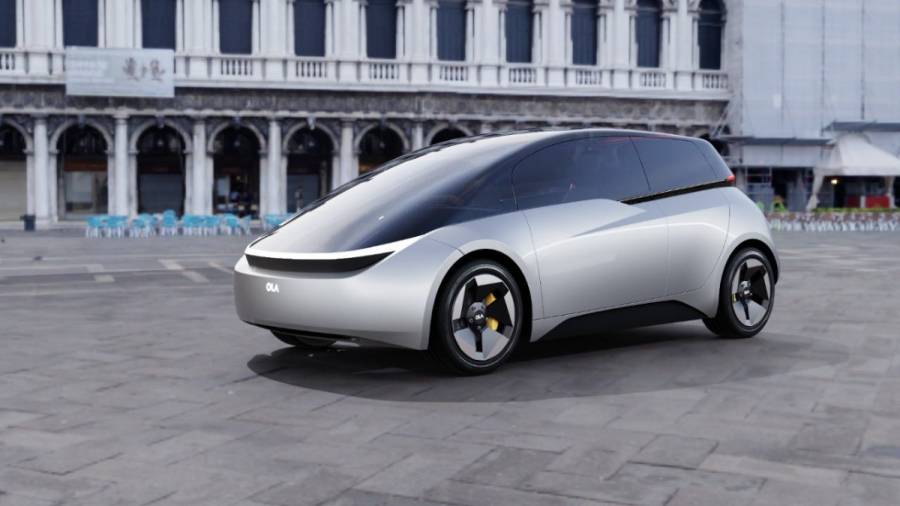 Ola electric car range, details
Details on the Ola Electric car are still scarce, although it is clear that Ola will be targeting the mass market with this offering. This should mean a competitive price between Rs 10 to 15 lakh, and with the company investing heavily in large scale production and in-house design and development, achieving strong economies of scale seems to be the goal. The company should aim for a 300 to 350km real-world range figure to be competitive, given that rivals from Tata Motors, Hyundai-Kia and MG will most likely be around that ballpark by the time the Ola arrives.
The company recently received over USD 200 million in funding, which is used to expand its factory, set up a new design and development centre in the UK and acquire startups with fast charging and GPS mapping tech.
Also read,
Ola Electric recalls 1,441 scooters as pre-emptive measure
Ola Electric invests in extreme fast charging tech firm
Ola to set up vehicle engineering and design centre in UK
Bhavish Aggarwal, founder of Ola Electric looking to become a carmaker next