Bhavish Aggarwal, founder of Ola Electric looking to become a carmaker next
Founder and CEO of Ola Electric, Bhavish Aggarwal has just taken to Twitter and teased what could quite possibly be Ola Electric in the works of an electric car.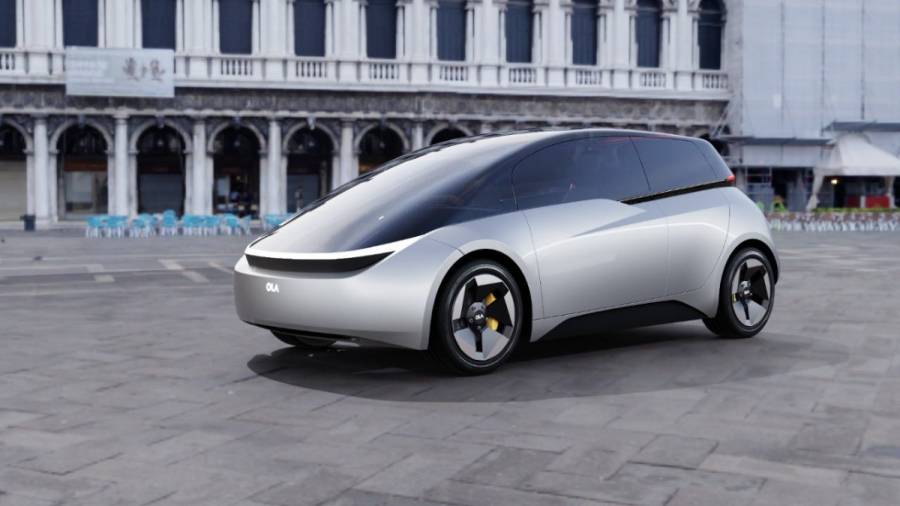 After launching the Ola electric scooters, the Ola S1 and S1 Pro last year, Ola Electric is now rumoured to be in the works of joining the electric car market. Bhavish Aggarwal took to Twitter an image of what could be the project car with the caption "Can you guys keep a secret?"
This comes just a day after Ola Electric announced that they raised over 200 million US Dollars from its investors. This money from this investment could go into the production of this project car. Ola Electric now has a valuation of 5 billion US Dollars.
The Ola electric car could quite possibly also shares its battery pack, motors etc with an existing EV, just like the Ola Electric scooters did.
The Ola electric car would most likely be produced at the EV maker's facilities in Tamil Nadu. This facility is presently billed as the world's largest electric scooter production facility and employs over 10,000 women.
The Ola Electric scooters have achieved plenty of success which has led Bhavish Aggarwal to think of getting into the electric car space as well. Bhavish Aggarwal earlier stated that Ola's first electric car will be available in 2023 and that the initiative would be financed by Japan's Softbank Group.
Also Read:
Ola electric secures 200 million US Dollars in funding
Ola opens final payment window for S1, S1 Pro
Price (Ex-Delhi)
Starts Rs 1,10,149