The New Way with the Tata Nexon EV and the Jaguar I-Pace
Imagine you've done something one way for a very long time, and naturally, perfected the art of it. But now almost overnight this process is racing towards obsolescence. That's the situation with every automaker in the world right now, as we give up piston-engined cars for EVs. Tata Motors finds itself in this race too, with the Tata Nexon EV at one end and the Jaguar I-Pace at the other. A unique position no doubt. We can think of very few carmakers globally who have managed to address the electrification needs of two very different buyers across equally differing market conditions.
The pioneers
As far apart as the Jaguar I-Pace and the Tata Nexon EV are from one another, they do share a common trait. Both have been first-movers, coming from seemingly out of nowhere and being able to react very quickly to the rising awareness about electric mobility among buyers.
When Jaguar unveiled the I-Pace globally in March 2018, it became the first of the traditional luxury carmakers to mount a convincing challenge to the disruption that Tesla brought with the Model S. Mercedes-Benz, BMW and Audi have all reacted since then with competitors but apart from the Volkswagen Group's MEB which came later, the Jaguar is still the only one to be built around a bespoke EV architecture. To put this in context, Tesla is the most valuable car company in the world and the Volkswagen Group has become the largest carmaker in the world almost entirely on the back of its engineering and production expertise.
This bespoke architecture is also one of the reasons the Jaguar I-Pace looks so unique, with its long wheelbase, wide track widths and short overhangs. It doesn't quite fit into any particular traditional bodystyle and is even built in a dedicated production line in Austria with Magna Steyr. That's in complete contrast to the Tata Nexon EV. The Nexon EV is based on the standard Nexon's X1 platform, again a great example of frugal Indian engineering. The motor and power electronics fit into the engine bay and the underfloor battery has been fitted intelligently enough to not impede cabin space.
Very few in the Indian car market expected Tata Motors to be the first to launch a viable EV alternative to a sub-four-metre SUV in India either. It managed to leapfrog its closest rival Mahindra in this regard with its Ziptron architecture, the first high-voltage architecture of its kind in an Indian-made EV. More importantly, Tata Motors also got the trade-off between range and price right, to a point that makes the Nexon EV a viable alternative to a piston-engined vehicle for a section of buyers. The result has been a Maruti-like grip on the, admittedly still nascent, passenger EV market share of the past year.
The future
And going forward, there is a good possibility that this advantageous situation will continue for Tata Motors in its home market. The company has just announced a 10-model  EV product line-up by 2025. That puts it firmly ahead of most rivals in this regard, at least for now. Then there are the perks of being backed by a large and diversified business conglomerate. Tesla has shown that the reassurance of an end-to-end EV ecosystem is as much a draw for early adopters as performance or a brand name.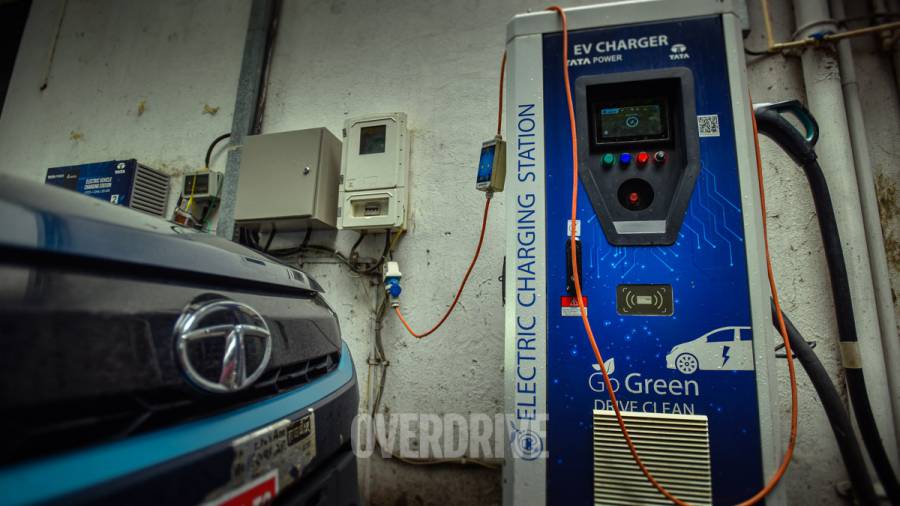 Currently, Tata Motors seems like the only carmaker in India to be able to develop a similar ecosystem. The Tata Power network of charging stations is the most widespread at 400 locations, and in our experience, the most reliable in many parts of the country. Recent announcements suggest this will grow to 700 locations across 100 cities, although the exact number of fast chargers most suitable for the Tata Nexon EV and the Jaguar I-Pace being added is not known. Uniquely, the company owns the entire supply chain from power generation right up to disbursement to the user, which is a strong position to be in.
Tata Motors will also benefit greatly from initiatives by Tata Chemicals. The company is setting up a lithium-ion cell manufacturing facility of 2 GW capacity and will also create energy storage systems for use in various levels of the EV ecosystem. This is a big step as India currently is heavily dependent on imports for lithium-ion cells. The company will also work closely with another Tata Group company, Tata Autocomp which will develop the power electronics needed in an electric power unit. This level of self-sufficiency is imperative to making EVs a viable option in as cost-conscious a market like India.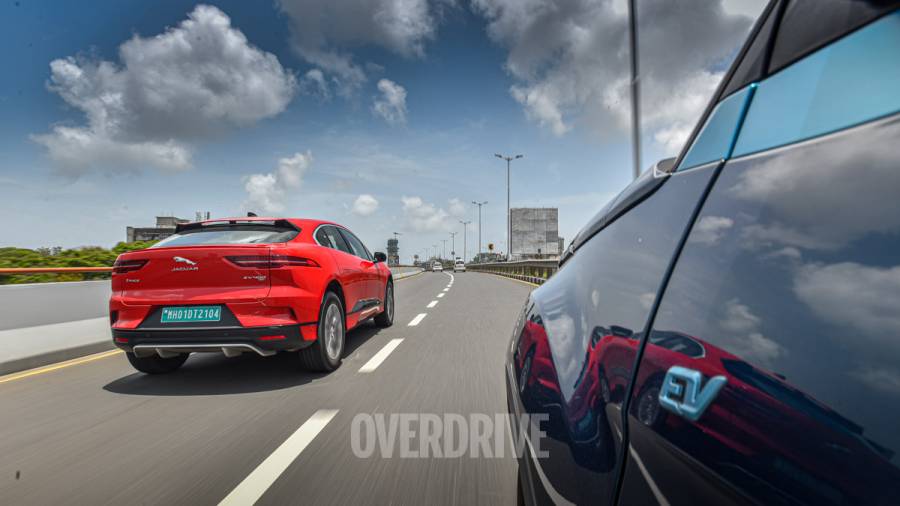 But for Jaguar, there is a much greater sense of urgency. The brand lost out on the luxury crossover boom to a large extent, reacting much later with the F-Pace and hurting its financial position. It has never had the resources to match Mercedes-Benz and BMW's wide range of offerings and the recent sales records that have come off these. As a consequence, massive changes are afoot under new boss Thierry Bollore.
While competitors like Audi and Volvo, among others, have announced ambitious electrification goals, Jaguar's has been almost sensational. The band will go fully electric by 2025 with a new BEV architecture possibly derived from the one in the I-Pace. Further, many of its current nameplates won't be replaced. The much-touted all-electric Jaguar XJ has already been cancelled. Instead, the brand will move further upmarket, competing with the likes of Bentley.
The challenges
For either brand, these plans will be even more difficult to implement than they already seem on paper. Take EV infrastructure for example. Though the I-Pace can accept 100 kW DC charging, there are no such chargers available in India at present. The I-Pace will be dependent on the handful of 25 kW chargers that Tata Power has in operation in major Indian cities and along highways, same as what the Nexon EV uses. Sure, the situation might be better in Europe where stringent emissions norms are set to make new development of combustion-engined cars all but unviable, the take-up of EVs will still be limited by the infrastructure that prospective owners have access to.
And as we move towards electrification and become more homogenous than ever, firms like Jaguar, especially at the very high end of the spectrum it wants to compete in now, will have to invest more in connectivity and driver assistance systems to differentiate themselves from competitors. The barriers to entry are now lower than ever as well, with the fairly simple layout of EVs, a relatively small firm like Jaguar will need keen partners and investment to ward off competition from startups and even deep-pocketed corporations from other sectors.
For Tata Motors, the challenges will be much more predictable, if not as daunting. Maruti Suzuki and Toyota seem set to enter the EV space in a big way in India. And with the technological might of Toyota and Maruti Suzuki's lean manufacturing prowess, an EV that dips below the Rs 10 lakh mark and suddenly becomes far more accessible isn't out of the question. Similarly, Hyundai-Kia is also rumoured to be working on a cost-effective EV for the Indian market, and this firm has shown time and again the ability to redefine any segment it enters. Then there's Mahindra, also set to bring to market EVs across price brackets starting next year. In this situation, it would be naive to think that Tata Motors will not be challenged in the commanding position in the EV space going forward.
But there is one big silver lining to this, as much as purists baulk at the idea of electrification. The next decade will redefine what the car of the future is and customers will have more choice than ever before. That will be even more true for India, where most projections point to both technologies co-existing for the foreseeable future.
Also read,
2021 Jaguar I-Pace road test review
Living with an electric car: Mumbai-Pune roadtrip in a Tata Nexon EV
2021 Tata Tigor EV road test review
Price (Ex-Delhi)
Starts Rs 13.99 Lakhs
Price (Ex-Delhi)
Starts Rs 6.95 Lakhs
Price (Ex-Delhi)
Starts Rs 1.05 Crore
Price (Ex-Delhi)
Starts Rs 1.11 Crore
Price (Ex-Delhi)
Starts Rs 5.75 Lakhs
Price (Ex-Delhi)
Starts Rs 11.99 Lakhs