Tata Motors' EV, CNG models to account for 20 per cent sales each in the near future
While speaking to a news outlet, Tata Motors' head of passenger vehicles Shailesh Chandra has stated that the homegrown carmaker expects its EV models to account for 20 per cent of its total sales in the next 3 to 5 years. Tata Motors also expects its CNG models to see similar growth, growing to account for another 20 per cent of its sales in the same time frame.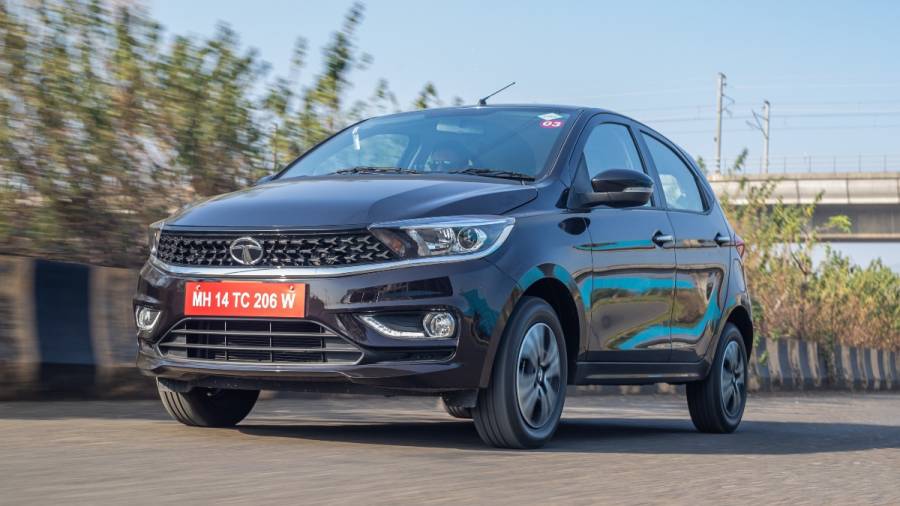 Tata Motors CNG sales forecast
Tata Motors expects its CNG models to capture sales from its petrol and diesel models, growing from its current 12 per cent sales share. This will come largely at the cost of diesel sales, which are expected to dip from the current 15 to 10 per cent. Further growth of the CNG models is expected to come from 66 per cent share that petrol engines enjoy, this shift is to be largely driven by high fuel costs.
The company is focusing on CNG variants for its smaller hatchbacks and sedans, so aside from the Tiago and Tigor iCNGs, also expect to see CNG versions of the Altroz and maybe the Punch in the next few years. The company doesn't expect its larger SUV customer base to switch to the fuel type to as large an extent, give the more aspirational and performance-oriented nature of buyers in the SUV market.
Tata Motors EV sales forecast
While EVs account for only 7 per cent of Tata Motors sales currently, the company has been plans to defend its leadership in this market segment. The sales share of from electric vehicles is also set to grow to 20 per cent in the next three to five years. The company has 10 new EV models planned over the next five years, even as competitors from rivals like Hyundai-Kia, Maruti-Toyota and MG Motor India are set to bring a big expansion of the Indian EV market.
The new EV models are likely to focus on the SUV segment if the CNG plan is any indication, given that this body style allows for space for large battery packs and attracts itself to a less price-conscious buyer. Aside from EV versions of the Altroz and Punch, expect to see larger electric SUVs which may include electric versions of the Harrier, the upcoming long-range Nexon EV and maybe even bespoke EV offerings. Tata Motors isn't looking at any hybrid models, the thought being this technology has a shorter-term benefit of meeting the upcoming CAFE norms.
Source: PTI via ETAuto
Also read,
Tata Motors sell over 3,000 Tiago and Tigor iCNG cars
Tata Motors registers highest-ever monthly sales, with 40,777 cars sold in January