Iconic Rolls-Royce Spirit of Ecstasy mascot sees aero redesign for upcoming Spectre EV
111 years since the iconic lady in flying robes mascot was registered as intellectual property of Rolls-Royce, the Spirit of Ecstasy has been redesigned - only to make it more aerodynamic when it's mounted atop the hood of the company's first ever all-electric production vehicle, the Rolls-Royce Spectre, the Wraith's electric successor/alternative. 830 hours of modelling and wind tunnel testing later, the Spirit of Ecstasy is roughly 18mm shorter, at 82.7mm tall, and the fine lady's feet are positioned one in front of the other, while her flying robes have seen slight tweaking to appear more realistic, or 'graceful' as the company puts it. All with the happy side effect that it contributes towards the Rolls-Royce Spectre's admittedly impressive 0.26Cd, making the Spectre the most aerodynamic Rolls yet. Reports say that figure is set to improve further ahead of the Spectre's launch in 2023.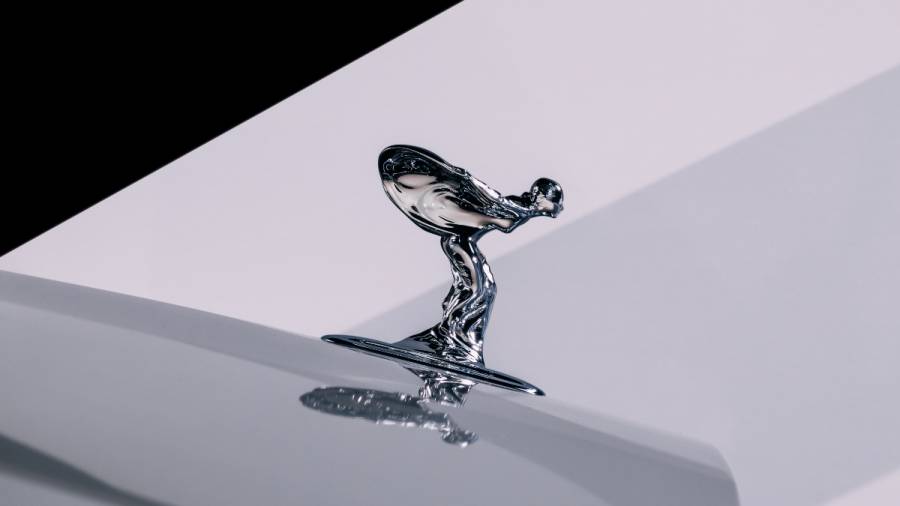 That aside, the new Spirit of Ecstasy, as set for debut on the two-door Spectre, won't make it to the rest of the Rolls-Royce lineup. The aero mascot will only lead the way for new Rolls-Royce models from here on out. In that regard, Rolls-Royce is shifting to an all-electric lineup by 2030, and unlike fellow ultra luxe brand Bentley, is planning to transition from internal combustion to electric directly, with no plans for a hybrid in-between to bridge the gap.
The Rolls-Royce Spectre itself won't be based on any existing BMW product, but will likely benefit from the development the BMW Group has made into powertrains for the BMW iX, perhaps using a powertrain borrowed from the top-rung iX xDrive M60. It could even potentially see implementation of fuel-cell EV technology, as developed for the BMW X5 Hydrogen prototype.
Also read, 
Rolls Royce preview its first electric car, the Spectre and will go on sale in 2023
Price (Ex-Delhi)
Starts Rs 1.16 Crore
Price (Ex-Delhi)
Starts Rs 74.9 Lakhs