Rolls Royce preview its first electric car, the Spectre and will go on sale in 2023
Rolls Royce has finally forayed its first early steps into the revolutionary world of electricity and has given us a sneak peek at its first all-electric car, the Rolls Royce Spectre.
Rolls Royce sits at the top when it comes to manufacturing luxury and with over a decade worth of history has proudly decided to be completely electric by 2030. Rolls Royce said in a statement, "With this new product we set out our credentials for the full electrification of our entire product portfolio by 2030. By then, Rolls-Royce will no longer be in the business of producing or selling any internal combustion engine products."
Speaking of the upcoming Rolls Royce Spectre, the British manufacturer hasn't put out any details as such about the vehicle but has stated that we should expect the EV to be launched in select markets by 2023. Design features on the Spectre shown were nicely covered thanks to quotes printed all over the camouflage.
The previewed vehicle which was a two-door fastback does resemble the design language of the now discontinued Rolls Royce Wraith. The only thing that can be safe to say, is that the 'Spirt of Ecstasy' still commands the front end of the Rolls. The Spectre has a bold stance, suicide doors, noticeable side skirts and sleek surfaces and rides on very cool-looking aero-focused alloy wheels.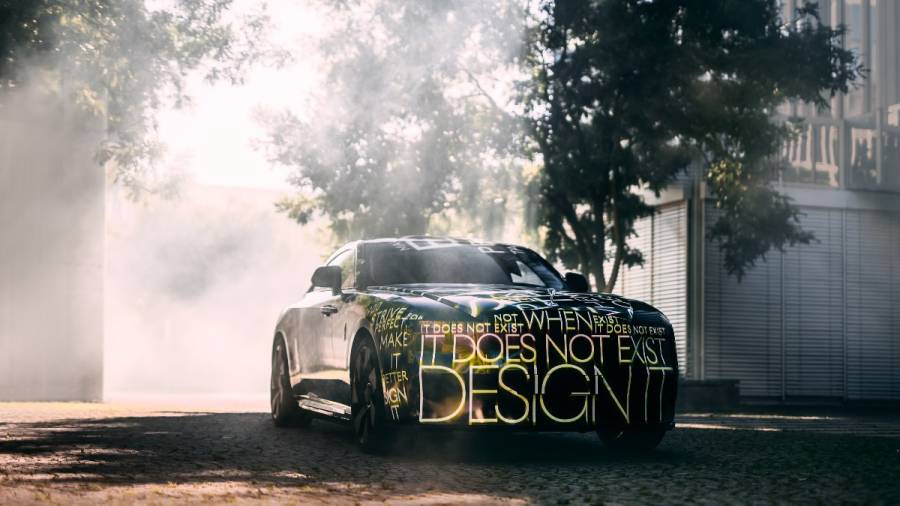 Torsten Müller-Ötvös, CEO of Rolls-Royce Motor said, "Spectre is a name given to otherworldly beings synonymous with great power and apparition; creatures of an alternative realm that make their presence felt through fleeting manifestation. A spectre forces the world to pause. It dominates the space it occupies. Then, as quickly as it appears, it dissipates, leaving a wake of exhilaration, energy, and intrigue. This name perfectly matches the extraordinary Rolls-Royce that we are announcing today – a motor car that makes its presence felt before disappearing into a world inaccessible to all but the very few."
The Rolls-Royce Spectre is said to provide the same level of power, elegance and refinement as previous Rolls-Royce models, but with an electric battery at its heart.
Also Read:
2019 Rolls Royce Cullinan | Quick Look
Price (Ex-Delhi)
Starts Rs 6.95 Crore
Price (Ex-Delhi)
Starts Rs 5.45 Crore