Ford announce the 2022 Ranger pick-up truck for international markets
The current generation of the Ford Ranger has been around for a long time, 11 years to be precise. It was only about time Ford did something about that and they did so. Ford has just announced the all-new Ford Ranger for 2022 and it will be available in the international markets from next year.
The outside appearance of the present Ranger and this new one is the most visible difference. It takes cues from the other Fords in the company's portfolio. It's not drastically different from the present Ranger, but it's distinct enough to stand out and say that it's brand new.
The new truck features an evolutionary design with a Ford Maverick front bumper and C-shaped LED headlamps, concealing a number of significant alterations beneath. The wheelbase has been increased by 50 millimetres (almost two inches) to provide more legroom for the three rear passengers.
Customers requested greater power and torque for pulling huge loads and harsh off-roading, so Ford's proven 3.0-litre turbodiesel V6 was introduced and developed for the Ranger. Depending on the market, it is one of three turbodiesel engine choices offered at launch. A revised 10-speed automatic joins the current six-speed automatic as a transmission option.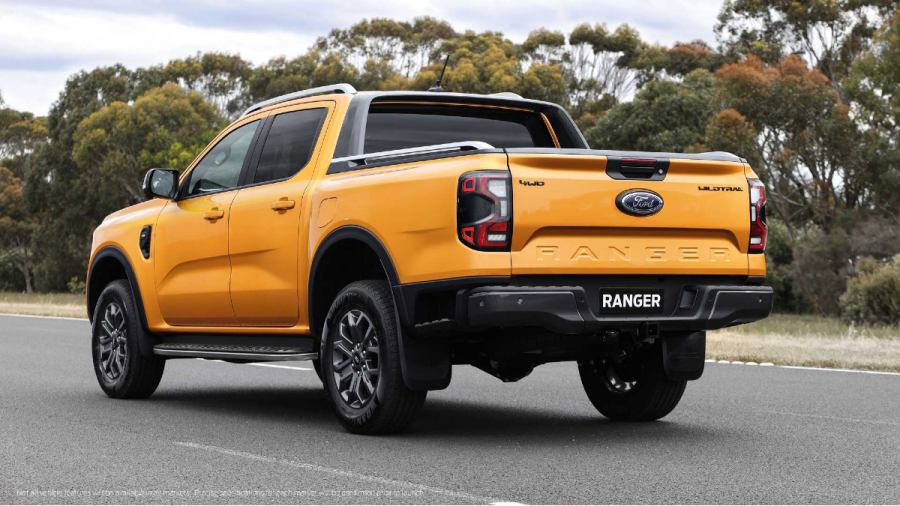 The proven Single-Turbo and Bi-Turbo 2.0-Litre inline four-cylinder diesel engines will also be available in the Next-Generation Ranger. Small company owners and commercial vehicle fleets benefit from the Single Turbo's power, torque, and fuel economy. The Bi-Turbo engine is a more advanced performance alternative for consumers that desire greater power but yet want to save money on fuel.
Things look decent on the inside, with the 10.1-inch or optional 12-inch touchscreen infotainment system running Sync 4 serving as the major focal point. The Ranger, like the Mustang Mach-E, features a lot of vehicle settings and mode options that are controlled via the screen rather than physical controls. From a practical sense, we don't like this technique, although it does improve the interior's appearance. To keep up with the trends, the new pickup features a completely digital instrument cluster.
Ford's plants in Thailand and South Africa will build the new 2022 Ranger for the rest of the globe, with more definite launch dates due soon. Ford is also remaining quiet regarding the price at this time. And no, India won't witness the arrival of this brawny pick-up truck.
Also Read:
Ford India head Anurag Mehrotra quits after company exit
Why are manufacturers like Ford shutting their plants in India?
Ford ceases production in India, to continue with import sales and business operations