2016 edition of the Audi Q Drive begins
Audi India kicked off the 2016 edition of its popular Q Drive, driving programme in Thane. The event was organised by Audi Thane and supported by the company. The programme aims to provide a proper hands-on experience to existing as well as prospective customers of Audi's Q range of SUVs (Q3, Q5, and the recently launched Q7).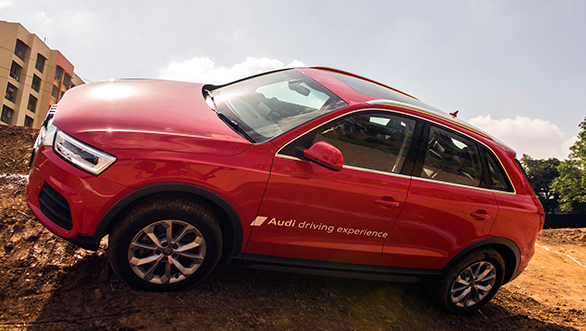 They get a chance to drive the SUV of their choice, across a preset course that showcases the capabilities of Quattro, Audi's brilliant four wheel drive system. The track consists of a series of obstacles that highlight the off-road capabilities of the Qs. The rumble strips showed the bump absorption of the SUVs and so did the chicken holes.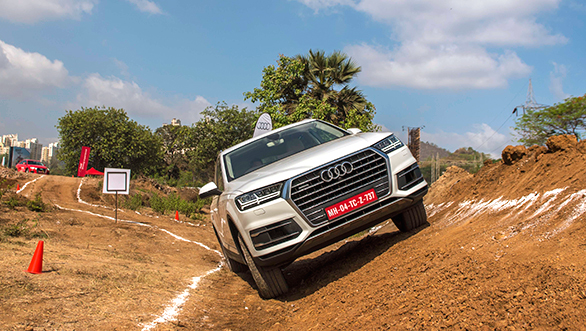 The axle twister (deep ruts arranged in alternate succession on each side) displayed the articulation as well as the ability of quattro to send precise amount of power to the wheels with the most traction. The trench (deep trench on one side, which causes the vehicle to tilt on one side), meanwhile, showed the stability of the SUVs.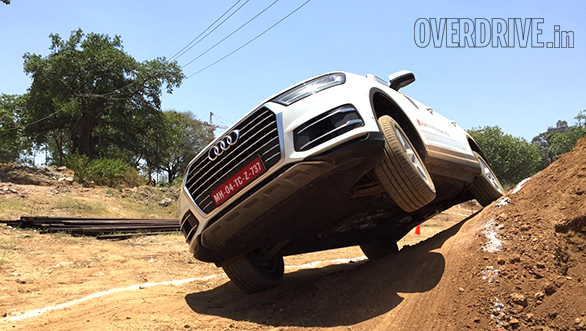 +
Next up were two side slopes, that tilted the SUVs to 31 degrees and 33 degrees respectively. Finally, the hill climb, with a 25 degree approach angle and a 14 degree departure angle showed the climbing capability of the SUVs.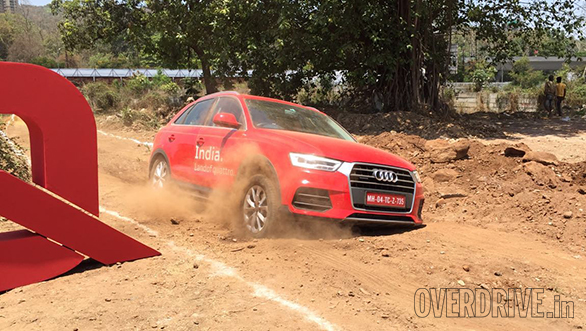 Joe King, head, Audi India said, ""The Audi Q range highlights the sportiness, the sophistication and the progressiveness of the brand, The Audi Q Drive showcases the functionality and capability of our SUVs while demonstrating their outstanding quattro capabilities on an off-road track. For all the Audi enthusiasts, it is the perfect opportunity to experience the grit and strength of the Audi range in a natural off-roading environment."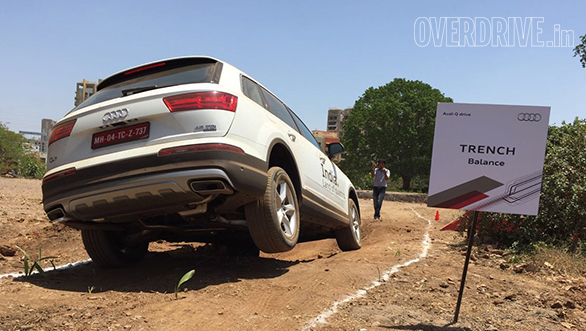 He added, ""India with its diverse terrain is a land of quattro and our luxurious SUV's in the Audi Q range are a preferred choice of mobility for many enthusiasts. Audi SUVs are luxury vehicles that are primed to discover the adventurer in you and we are confident of maintaining our position of strength in the luxury SUV segment."
The Q Drive is part of the Audi Driving Experience, and was initiated in 2012. In its fifth edition this year, the programme will be held across multiple locations in various cities across the country. So far, the event has seen participation from over 10,000 participants.