Video Worth Watching: Ferrari's 'Le Grand Rendez-vous' with Charles Leclerc and the SF90 Stradale
Ferrari has recreated one of the seminal automotive films of the last century with its six-minute-long 'Le Grand Rendez-vous'. The film features Scuderia Ferrari driver Charles Leclerc driving a Ferrari SF90 Stradale as quickly as possible around Monaco. The entire area around the circuit had been blocked out for the filming of this video.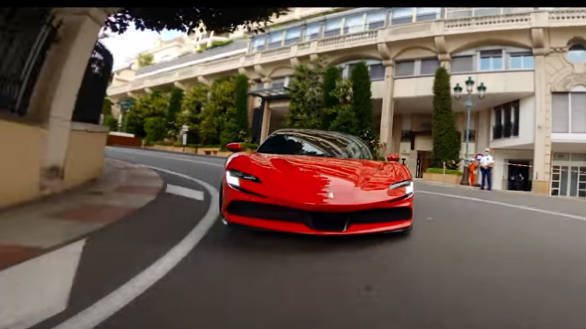 This film is a tribute to the 1976 original, C'était un rendez-vous. French director, Claude Lelouch, directed this eight-minute film that features a Ferrari 275GTB driving as quickly as possible around Paris on early August morning. The entire sequence was shot in a singe take and there were no traffic restrictions in place. Lelouch has also directed the new video. Poignantly, the video was shot on May 24, the day the Monaco GP was supposed to take place but had to be cancelled due to COVID-19.
The two films share a deeper connection as well. The co-star in the first film is Gunilla Friden, Lelouch's then-partner, whilst the florist appearing in the new video is Rebecca Blanc-Lelouch, granddaughter to the 1976 couple.