Tata Motors sells over 2,200 EVs in February 2022
As per the latest date on electric vehicle retail sales from FADA, Tata Motors has significantly strengthened its position as India's largest EV maker. While total electric car sales saw a strong, almost three-fold growth, from last year, Tata Motors has bettered that too. The company saw a massive 551 per cent growth in EV sales from January 2022.
Tata Motors clear EV leader
Tata Motors, on the back of the Tata Nexon Ev and the Tata Tigor EV, is the clear leader in electric vehicles in India. The company accounted for 2,262 of the total 2,352 electric cars that were sold in India in February 2022. This is almost twice as many as the 1,360 EVs it sold in the same month last year. MG Motor India is the second largest EV seller, with 38 units sold. This is sell than the 59 units it sold in January 2022 and the 127 units it sold in February last year, possibly due to fewer stocks of the previous ZS EV in circulation, given the recent launch of the ZS EV facelift. Hyundai India's Kona made up the third spot, selling 7 units.
In the commercial space, BYD sold 10 EVs in February 2022 with Mahindra notching up sales of 12 units.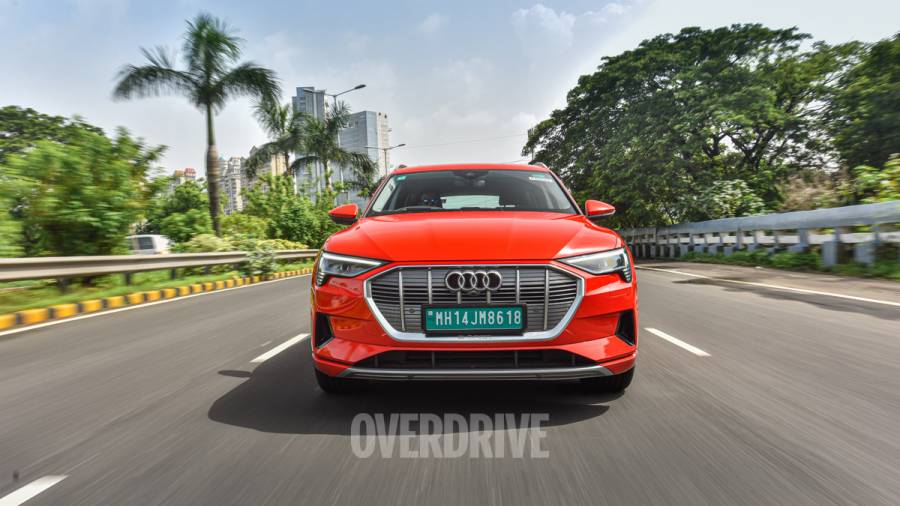 Luxury EV space evenly matched
In the luxury segment, most of the EV launches so far have seen a more even distribution in terms of sales. Audi is the leader with seven units sold last month, with four additional coming from Porsche. The Jaguar I-Pace is a close second at six units sold with Merced with the EQC accounting for four units.
Nascent EV segment in flux
While Tata Motors has a dominating lead in the EV space, the landscape could change to a more even spread in the next couple of years. With more affordable EVs in-store from Hyundai India as well as the Maruti Suzuki - Toyota combine, further supplemented by a Nexon EV competitor from MG, the EV four-wheeler segment is expected to grow even quicker than the 297 per cent it did last year, taking up a sizeable chunk of overall car sales. This may also mean that market share will be split more evenly among Tata Motors and the newer entrants.
Also read,
Hyundai to launch 6 EVs in India by 2028, Ioniq 5 launch confirmed
First Maruti Suzuki EV to launch before 2025, priced below Rs 10 lakh
Tata Motors to launch 10 new EVs by 2025
MG Motor India to launch EV crossover priced between Rs 10 to 15 lakh by 2023
Price (Ex-Delhi)
Starts Rs 1.05 Crore
Price (Ex-Delhi)
Starts Rs 6.95 Lakhs
Price (Ex-Delhi)
Starts Rs 5.75 Lakhs