Spark of ignition
The start-up has become a very common term in today's parlance. When Tork Motorcycles received funding from a handful of investors towards the production of the first of its electric motorcycles, the T6X, we decided to take a closer look. The second driver was the story of Ather Energy which with its cool and futuristic scooter is the other Indian automotive start-up that is currently in the news.
The start-up
But let us start at the beginning. What is a start-up? While the clear definition of a start-up is still a bit nebulous, but there is some clarity about the nature of a start-up. Most entrepreneurs seem to agree that a start-up refers to the very beginning of a business. In this phase, the funds come from the founders who have an idea for a service or a product that dramatically improves an existing situation, or is completely new. The initial team is small and the business is intensely personal and usually, not profitable.
A little further along the road, the idea transforms into a product, software or service that is clearly defined, and this allows people outside the start-up to evaluate its potential. This usually leads to investors and funding which is the phase when start-ups usually become famous. To wit, we knew of Tork when it won third place on its electric motorcycle at the Isle of Man in 2009. But now, with investments from various sources, including angel funding (angel investors are regarded as friendly to new businesses interested in getting the business going more than profit, which is what venture capitalists are known for) from the Ola Cabs' founders, Tork Motorcycles is famous.
When a start-up starts to make significant revenue, the founders start selling personal stakes or they cross a certain size, then usually, the start-up is said to have become a legitimate business.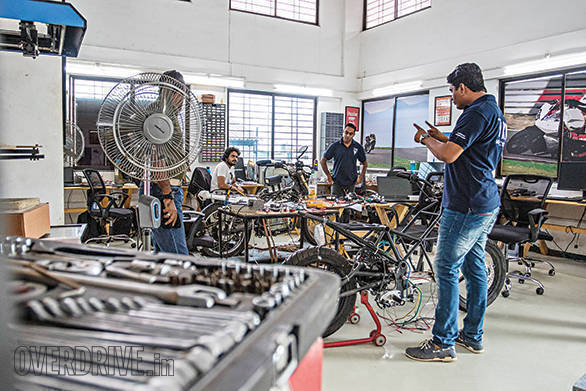 Automotive start-ups
While there are many, many start-ups today in many, many fields, let us focus on the ideas that concern automobiles. Tesla, Uber etc. are the start-ups that are usually cited as examples of ideas that worked and became massive businesses.
Kapil Shelke of Tork says that product-oriented automotive start-ups are usually rare. One of the reasons Tork Motorcycles' funding was different from the usual norm and process was because they had to convince investors that there was a huge potential market for an electric motorcycle company. That's the value that the start-up was creating.
Ather Energy, the Bangalore-based start-up that's shown the S340, its ultra cool electric scooter, is different. They are talking specifics of a product with a great range, a comprehensive range of features etc. But fundamentally, they are as much about the technology as they are about the product. In that sense, Ather is a little bit closer to the conventional software/service-oriented start-up idea than Tork.
Kapil Shelke of Tork Motorcycles
Funding the ideas
Kapil Shelke says funding is the easy part of the process to understand. The job is to convince people with money - the potential investors - that our idea is worth investing in and will turn a profit in the future. In his case, the size of the internal combustion powered two-wheeler market automatically implies a dramatic potential for electric two-wheelers.
He further clarifies that a second round of funding can be even easier to pursue once you have a product or two on the ground - it makes it easier for people to understand the potential of the company they are investing in.
As we understand it, there are two primary kinds of investors. The venture capitalists are the hardcore businessmen. They are looking for places to invest money where returns are likely to be extraordinary. Start-ups are considered a high-risk investment, and high risk must come with high rewards to be worth the effort.
Angel investors are friendlier to start-ups. They are interested more in getting the business up and running than immediate profits and are usually seeking a successful business in the long run. To that end, their investments usually aim for ownership rather than returns, at least in the initial phase.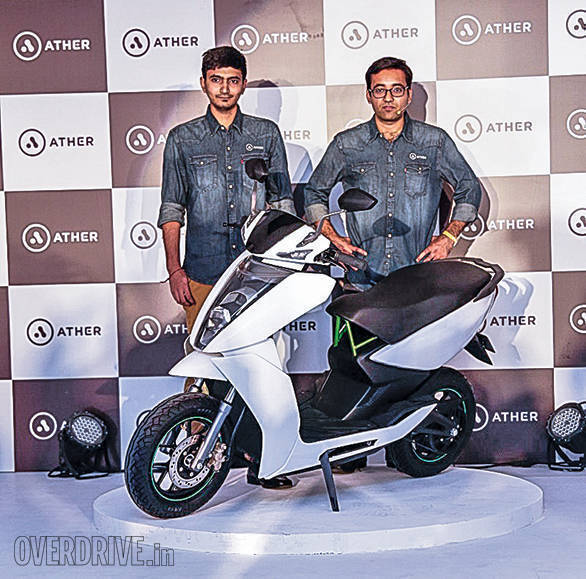 Tarun Menta and Swapnil Jain of Ather Energy
Serial entrepreneurs
The next question, naturally, is what happens once a start-up is up and running successfully. As nebulous as the start-up definition is, the idea of when a start-up is no longer a start-up is not super clear either. Many attempts at defining this phase talk about a certain size of the company in revenue, turnover or asset size. Other definitions talk about founders selling personal stakes.
But the big interest in this phase seems to be from when bigger companies move in and buy the start-up and incorporate it into their businesses. This implies that the value created by the start-up (product or service) is now mature enough to become part of regular business. That the incubation period is over.
Many start-up founders live on the thrill of innovating and creating new products and services. The stability of an established business doesn't interest them, and it serves their purpose to be able to sell off the business and move on. Usually, these start-up founders will find themselves a lot more well off and hence, more equipped to embark on a new venture of an even more ambitious nature.