1,000 Harley-Davidson owners ride to Jodhpur for sixth edition of NHR
More than 1,000 Harley-Davidson motorcycle owners rode to Jodhpur for the sixth Northern Harley Owners Group (H.O.G.) Rally from September 15 to 17, 2017. The sixth edition of the rally was hosted by the Dunes Harley-Davidson Chapter, from Rajasthan. Harley-Davidson owners had ridden in from all chapters of India for the weekend, stated Harley-Davidson India. The NHR had an array of events lined up for the participant H.O.G. riders, including the custom motorcycle contest, as well a beard competition among others. Vinay Agarwal, a member of the Dunes Harley-Davidson chapter won the custom motorcycle contest. The contest was the highlight of the event with a varied display of customised motorcycles by owners using their own creativity.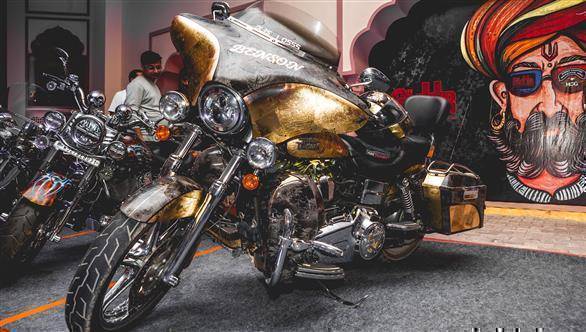 The custom motorcycle contest was the highlight of the NHR, wherein H.O.G. Vinay Agarwal from the Dunes Chapter won.
The evenings at the NHR were host to various indie bands as well as DJs including the Barmer Boys, who presented a contemporary approach to Rajasthani Gypsy and Sufi music, matched to some beat-boxing. Other bands that performed were Delhi-based Tanya Nambiar Collective and The CopyCats with retro rock n' roll sets that resonate well with the riding lifestyle. DJ Sid Morrison, a well-known name on the Indian music circuit performed a set, curated for the riders from different parts of the country. DJ TechPanda and other performers were also part of the lineup.