Are Hybrids the Answer? And Should The Path To Electric Mobility Be Via Strong Hybrids?
In the last few weeks I have had many people asking me, "What do you think of the Maruti Suzuki Grand Vitara and Toyota Urban Cruiser Hyryder?" People have also been curious about the Honda City e-HEV. As a matter of fact it was the launch of the City hybrid, which ignited people's interest in hybrids.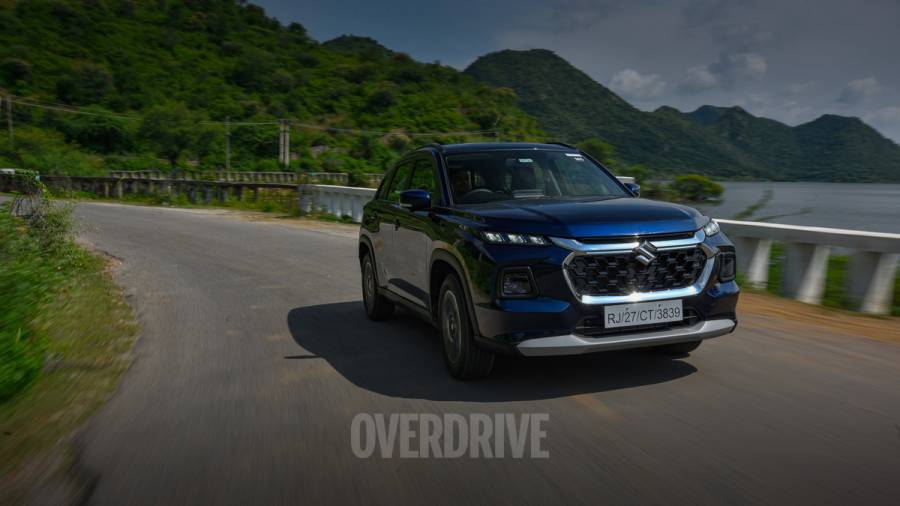 There is a lot of excitement and curiosity about the hybrid Maruti Suzuki Grand Vitara.
Until the Honda City e-HEV or strong hybrid came along, there was not much awareness of what hybrids actually are and how they perform. Now everybody wants to know and confirm if these cars truly travel more than 20 kms on a single litre of petrol. Or if it's true that at low speeds and when they start off, it's only the battery and electric motor that drives them, which not only leads to almost noiseless motoring like in an EV (electric vehicle), but also results in far lower exhaust emissions. Some technically oriented folk have also been asking about how the battery gets charged without the vehicle needing to get plugged into any charger.
The same is also true for the Urban Cruiser Hyryder, which has been born out of the collaboration between Toyota and Maruti Suzuki.
Hybrids are not new to India and many manufacturers have been selling them, but these have mostly been mild hybrids.  Now that the strong hybrids have arrived people are becoming aware of their benefits, of which there are many. For starters they don't need to be charged, so there is no range anxiety or the fear of getting stranded, due to the batteries running out of electric juice. You use easily available petrol, but lot less of it, therefore the fuel efficiency is higher and the cost of running lower. At slower speeds and for the initial few kilometres the strong hybrid is driven purely by the battery so you get EV like lower noise, vibrations and harshness (NVH).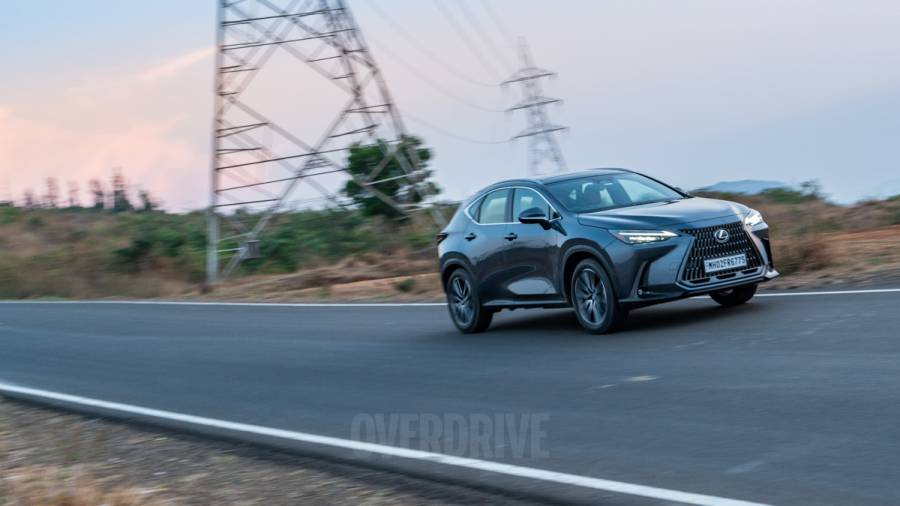 Lexus has been selling hybrids in India for some time and its NX 350h is one of the more fuel efficient and less polluting luxury SUVs.
If that is not enough, whenever you need extra power, for example when climbing a hill or overtaking, the small petrol engine automatically jumps in to provide its always ready horses. And if the battery requires charging, again it's the petrol engine that helps generate the electrical energy.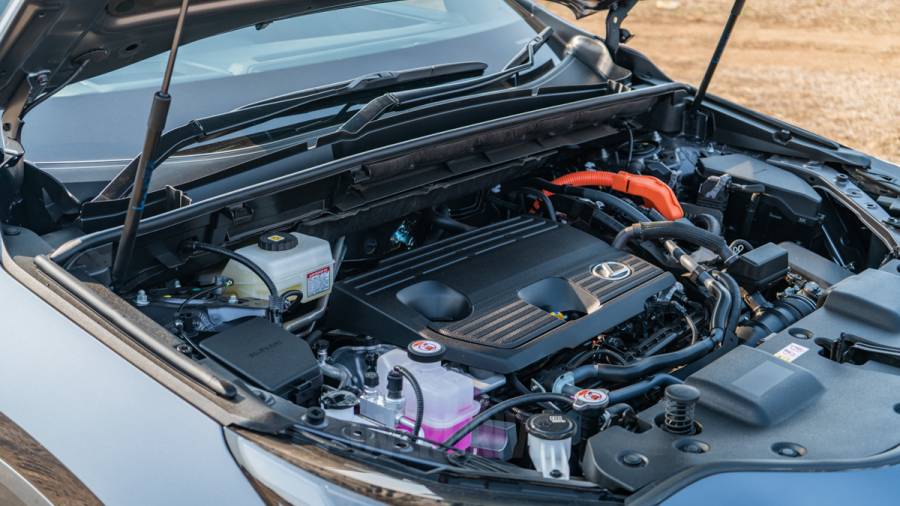 Lexus hybrids have a petrol engine as well as batteries and electric motors that drive their vehicles in hybrid harmony.
As the public is now learning of these advantages of hybrids, some more discerning persons are also wondering, why the government hasn't been encouraging hybrids more. In my opinion this is a mistake and as I have said earlier, the road to electric vehicle mobility, must go via the hybrid route. Yes, the practical route is to promote strong hybrids especially in the passenger car segment, and get motorists to move from purely internal combustion (IC) engines, to a combination of IC plus electric motor and battery with self-charging capability.
Both the Suzuki Grand Vitara and Toyota Hyryder, have nice displays showing where the power is flowing from.
Sadly, as is often the case, our government jumped further ahead than it should have, and took the decision of going directly from IC to EV. And it came up with plans and policies to promote this move, that too without the charging infrastructure, battery manufacturing capacity, rules and regulations for making and management of batteries, and so many other such related things, being in place. And while EVs have certainly caught on, and are getting increasingly popular, both due to government policies and the rising cost of fuel, there is also an increasing realization, that the infrastructure to make this shift is still lagging behind.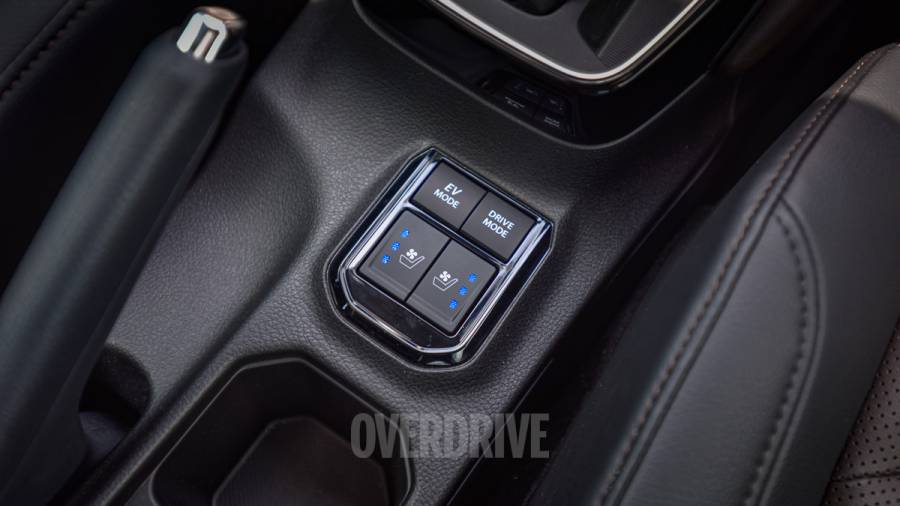 They also have a complete EV mode that can be selected if the batteries have enough charge.
Hopefully, now that India's largest and most successful automobile manufacturer Maruti, has come into the game with its Grand Vitara strong hybrid, the path to electric mobility may take a slightly more hybrid route. Interestingly, Maruti's strong hybrid, which is a result of its collaboration with Toyota, has come in the form of a SUV.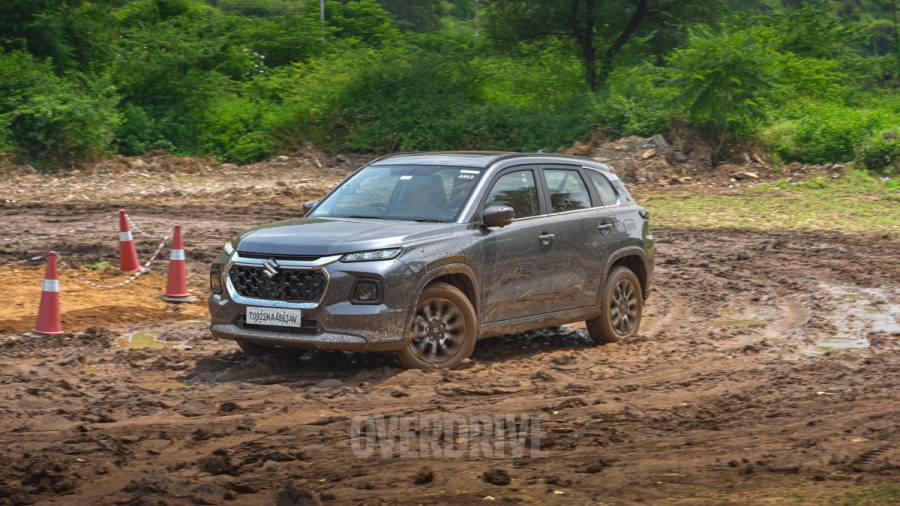 The Suzuki Grand Vitara is surprisingly capable off-road.
For the longest time experts and analysts have been saying that Maruti was losing its market share because it did not have enough SUVs, especially a mid-size one.  Maruti's own executives have also been candid enough and admitted that their overall market share has reduced due to their smaller share in the SUV segment. But to their credit, they did not rush in with just any vehicle adapted to be a crossover, but they waited until they had the right product and now that they have entered the midsize SUV arena with the outstanding Grand Vitara, I am sure Maruti will forcefully take the fight to its rivals.
It's on road performance is pleasing too, with the comfortable ride quality being the highlight.
Having driven the Maruti Suzuki Grand Vitara and experienced both its mild and strong hybrid powertrains, I think it definitely is one of the best ways to transition from internal combustion, to electric power. One of its variants also has all-wheel drive, which gives the Grand Vitara some impressive all-terrain ability. The body feels rigid and robust and with its substantial ground clearance and remarkably comfortable ride quality, it has all the virtues for being not just a good urban cruiser (pun intended), but also a good highway machine.
The all-wheel drive version of the Grand Vitara, allows one to take on tough terrain with confidence and venture further away from paved paths.
And to all this when one adds the wallet pleasing fuel efficiency of over 20 kmpl, I think Maruti has a clear winner. Yes, in my view with the Grand Vitara, Maruti have not just come to the contest with a champion, but they have actually hit the ball way out of the park. And the only problem they will face, is meeting the demand.
Price (Ex-Delhi)
Starts Rs 10.9 Lakhs
Price (Ex-Delhi)
Starts Rs 8.4 Lakhs