Jaguar Land Rover has manufactured over 15 lakh Ingenium engines
Tata Motors-owned British carmaker Jaguar Land Rover has manufactured over 15 lakh units of its Ingenium line-up of petrol, diesel and electrified powertrains. First announced in 2014, this family of engines debuted in the Jaguar XE and replaced the old Ford-sourced units the firm was using until then.
The Ingenium powertrains are manufactured at the Engine Manufacturing Centre in Wolverhampton, UK. They have been developed in-house with the aim being to maximise performance whilst at the same time reducing the environmental impact and running costs for customers. All Ingenium powertrains are based on the same all-aluminium design and feature common core technologies. They are also designed to be modular, scalable and compatible with PHEV and MHEV powertrains.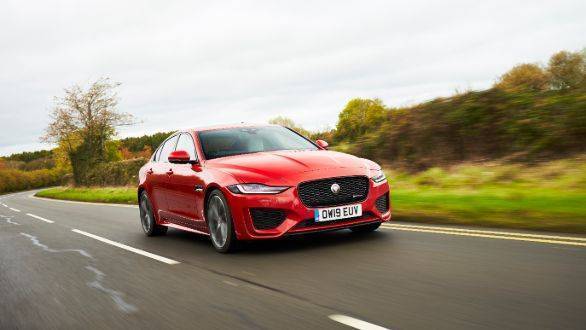 Recently, JLR has reiterated that going forward, all types of power units will be focused on. The company will continue to develop its petrol and diesel engines, along with more advancements in PHEV, MHEV and fully electric powertrains. These engines will be deployed as per market requirements, with the aim being to maximize resources.
JLR recently showcased it's newest addition to the Ingenium line-up, a 3.0-litre inline-six twin-turbo MHEV diesel engine. This replaces it's old 3.0-litre V6 and 4.4-litre diesel motors. The new engine debuted in the 2021 Range Rover and Range Rover Sport, with 250PS, 300PS and 350PS power outputs. This joins a six-cylinder petrol and a pair of four-cylinder petrol and diesel engine in the line-up.
Price (Ex-Delhi)
Starts Rs 44.98 Lakhs