Interview: Volvo India's Jyoti Malhotra on its ambitious EV plan, upcoming models and India's EV policy
We caught up with Jyoti Malhotra, Volvo India's new MD, along the sidelines of the Volvo XC40 Recharge unveiling. We spoke to him about Volvo's electrification ambitions in the country, new cars the brand is bringing to India and on India's EV-focused policies.
What is the intent with the XC40 Recharge? What's the plan forward with the EV program?
Yeah, so first of all, we're very happy to announce that we are going to launch our first fully electric car here in India, which is XC40 Recharge. And right now the plan is to first start bookings sometime in June, and then we start deliveries, in a phased manner, from October of this year. And we have a very ambitious plan when it comes to electrification. Globally, Volvo has said that we want to become a fully electric company by 2030. And we are very much aligned to that. And in that process in India, our plan is to launch one electric car every year.
So this means the XC40 Recharge will be followed up by certain other electric vehicles that will not constitute your entire portfolio. Will there also be IC engines till a particular period in time?
Oh yes, I think right now, our plan is to transition to petrol and then to electric. And, again, globally, we are saying by 25 to 50 per cent of our portfolio should be electric. Here in India, we are aiming a little more ambitiously to maybe around 80% electrification by 2025.
What kind of support system are you putting into place to keep the EVs coming. Is there a support infrastructure that Volvo is also working on to enable customers to buy EVs?
Our understanding from our customers in the segment that we operate in is that if we are able to put some services in place, they are open to owning EVs. Our customers feel more responsible towards the environment and are waiting for us to bring to them a car that fulfills their aspiration of becoming more responsible towards climate change. There are certain reasons that make us believe that the luxury segment will take the lead when it comes to electrification in terms of faster adoption. And the reason I say so is that our luxury car owners have certain privileges. So they can afford to have a place where they can have a dedicated charging station for an electric car, at home or at the office. With the high range of the XC40 Recharge, that takes a lot of  the range anxiety away, which otherwise customers might have. Further, most of these customers are multiple car owners. And they would definitely want at least one of their cars to be electric. And we want that to be selling them that.
Will dealers also be adding support as well via a charging network? You have 16 dealers and 25 outlets around the country.
When we start selling these cars, we want our dealers to participate in this program. by offering a sort of ecosystem around them. We are setting in motion a 'green dealer' initiative in line with our sustainability goals. And this sustainability does not come only from the product, it is about a larger ecosystem. So our dealers will also participate in that. And we are going to evaluate our dealers and those meeting certain criteria will be given the tag. It's a phase wise plan, but the basic infrastructure in terms of charging will be there at the dealerships.
Many of your cars on offer are locally assembled. But what about the EV? At what point do you think that could also happen?
Yes, we are already doing CKD-assembly of ICE cars here. But for EVs we are still evaluating the business case for their local assembly. In my understanding, the study on CKD assembly for EVs is looking good but the final outcome still isn't know. Say by June, when we open booking and announce prices, we will have answers to this by then.
Which also means a larger part of the portfolio you will start bringing to India as part of your CKD operations?
Currently, we are already assembling our XC60, XC90 and S90 models. But we want to do even more. This is being evaluated through a business scale, which we will announce at an appropriate time.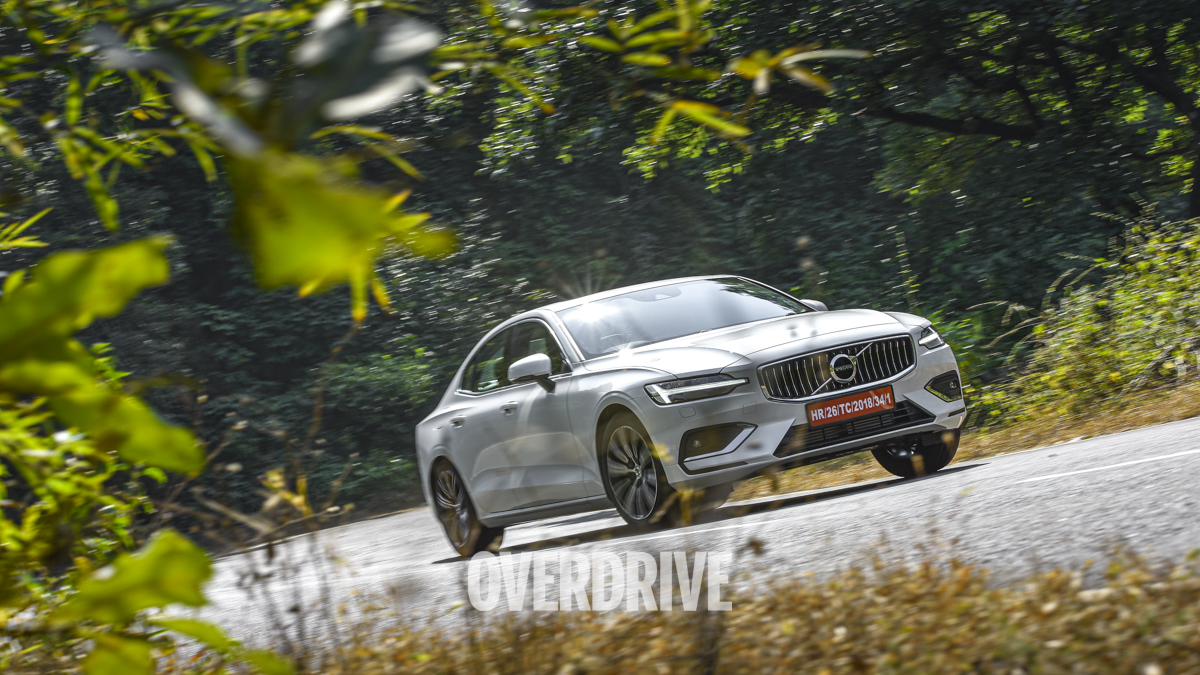 What are the other products you are looking to bring into the market in 2021 and in 2022?
We have just announced the new S60, which is available for booking at an introductory price of 45.9 lakhs. We are getting a good response for this carand deliveries will start sometime later this month. The biggest launch is obviously going to be the XC40 Recharge. But that's not all. We will bring in an XC90 with a petrol engine, which will come later in the year. And also, there will be a new XC60, which will also be launched later this year. So effectively for new cars, we have the S60, XC40 Recharge, XC90 and XC60.
You also spoke about launching the C40 Recharge at a later stage in India. That is going to be another game-changing product because it is in a new segment and is something that hasn't been done in a fairly long time. What is the intent with this model?
It's one of the options that we have, and it is going to be very critical even for our electrification ambitions. But the C40 Recharge was announced only a few days back globally. And we are now working on a plan to follow that. But the plan is to bring it to India as quickly as possible.
Volvo C40 Recharge
In the last year, there's been a flurry of activity from the government with its EV policies. Are the policies in place right now to encourages the sale and even manufacturing of EVs?
The government is trying to create a good ecosystem when it comes to ease. All we want is to be consistent. I think what we always worry about is things going up and down. So we only need consistency, because all your business plans and all the business cases are made on certain assumptions, and those assumptions are the current policies. What we want is stability and consistency. And if that can be maintained, I think we are in a good space. The government is very clearly supporting the growth of EVs.
Does that also include bringing down the duty structure on EVs? Because that still isn't clear currently.
Not just the duties, if you look at the entire ecosystem around EVs in India, the decisions being made are from a long-run perspective with the tax structures. From the central government perspective, certain taxation policies have been announced, which are very supportive of electric vehicles. So we want this to remain consistent. And now state governments are also announcing EV policy, some in draft form, which doesn't just focus on taxation but on initiatives too, like creating infrastructure. So if more state governments and central governments committed towards that, that would pave a good way forward.
Price (Ex-Delhi)
Starts Rs 39.9 Lakhs