In 2021 expect some interesting stuff happening at @volvocarsin with the next products being the S90, followed by the XC60, both petrols and then the C40. Its going to be a sensationally sensory experience at Volvo India. Good things coming.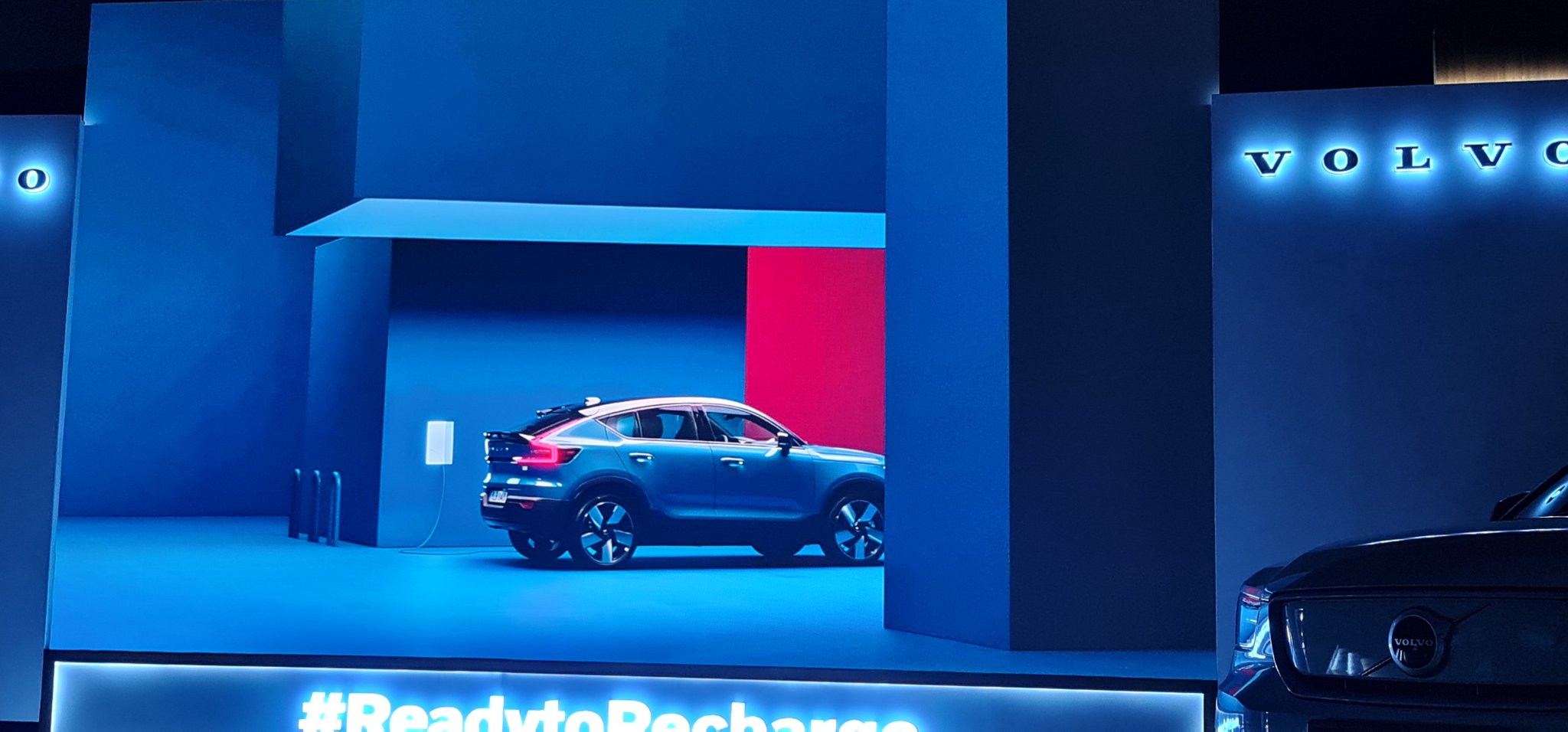 The all new @volvocarsin XC40 has a claimed driving cycle of 418kms in between charges as per European test cycles. Does 0-100kph in 4.9 seconds, permanent AWD and fast charging options. Bookings will open across India by June 2021 with deliveries lined up by October.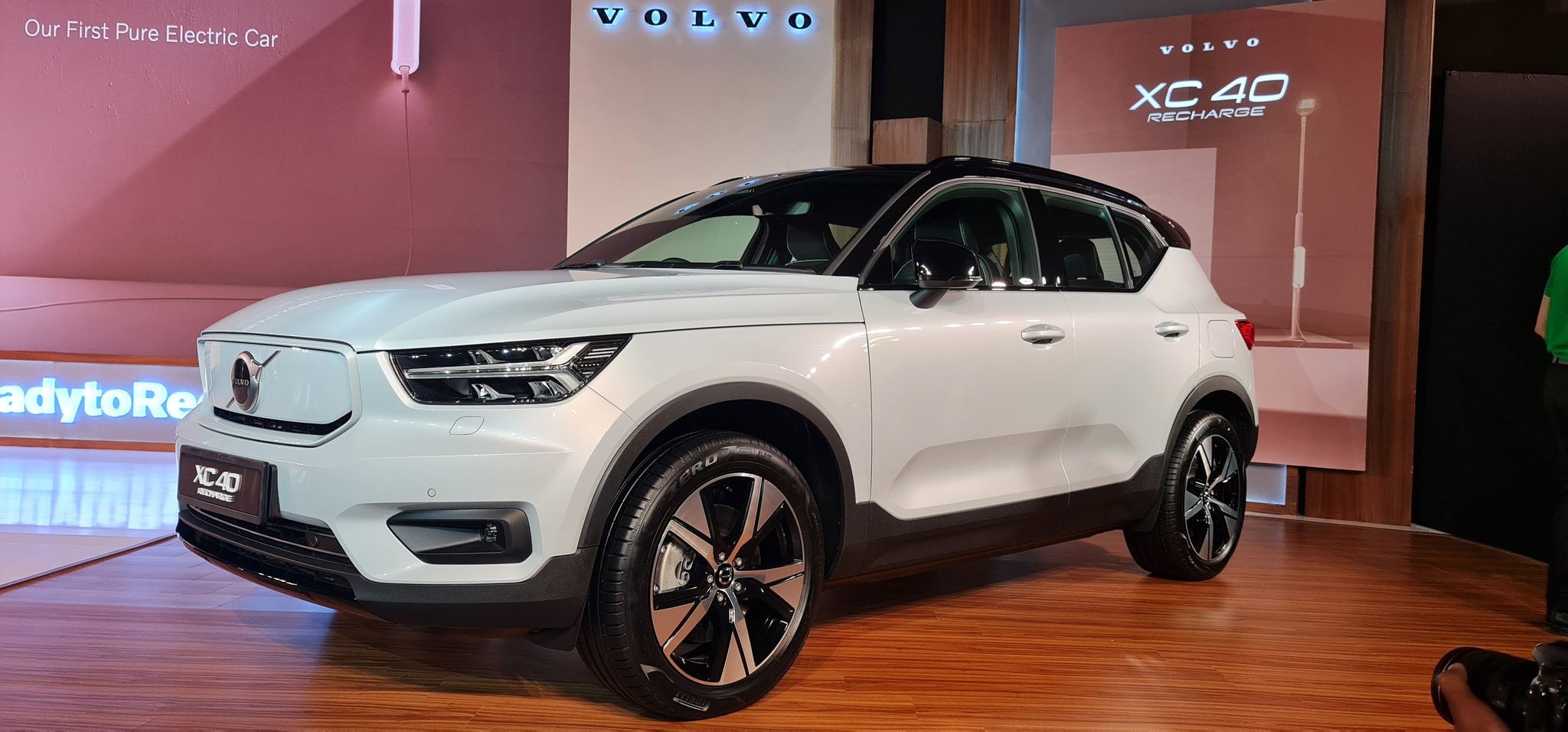 Both the former and current MD, Charles Frump and Jyoti Malhotra resp, at @volvocarsin unveil the all new XC40 Recharge. Good looking car all over, but the absense of that stately grill that gives all other Volvo's so much character... Hmmm!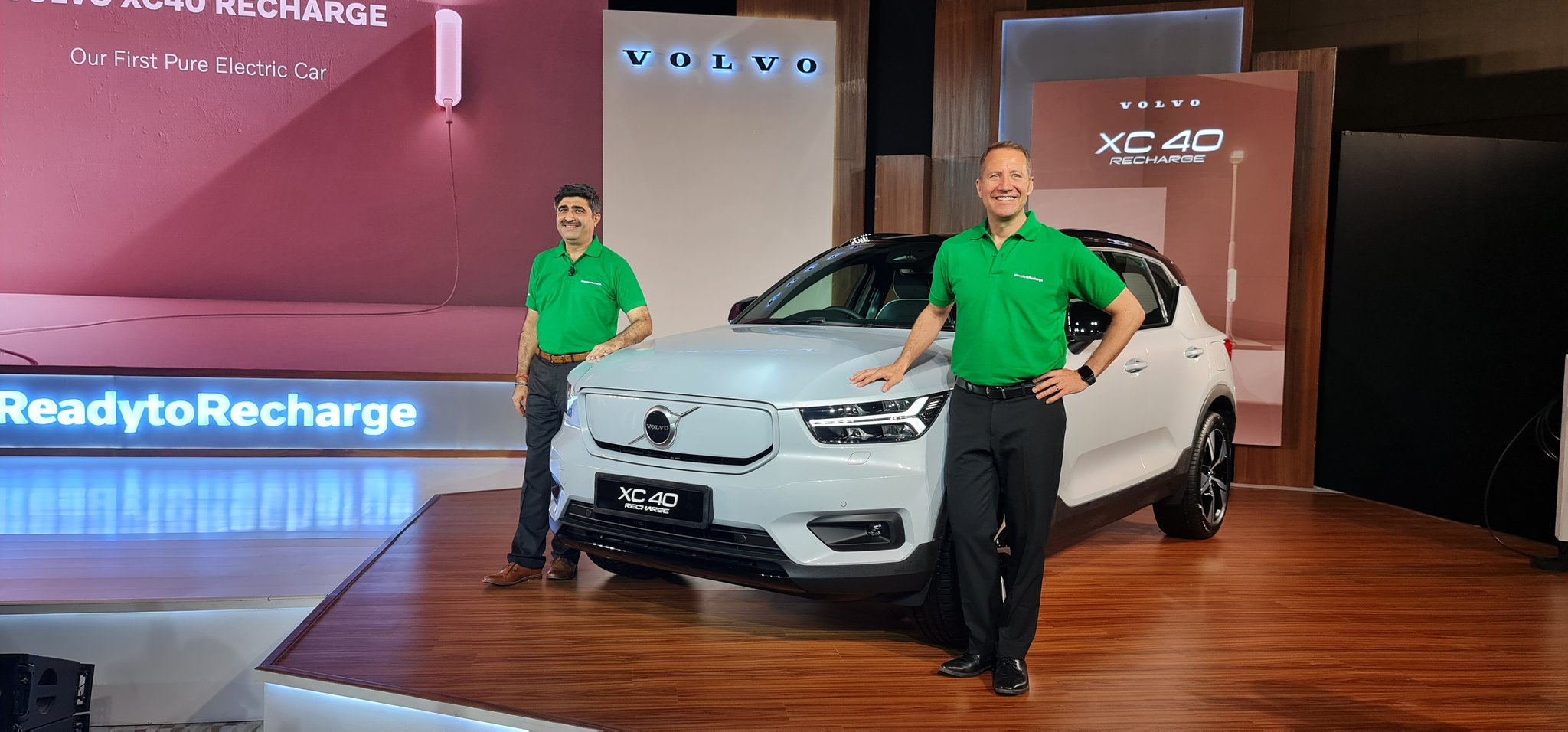 The intent at @volvocarsin is for EVs to constitute 80% of all sales in India by 2025. That's an ambitious plan but given the space Volvo operates in India it isn't just a pipe dream.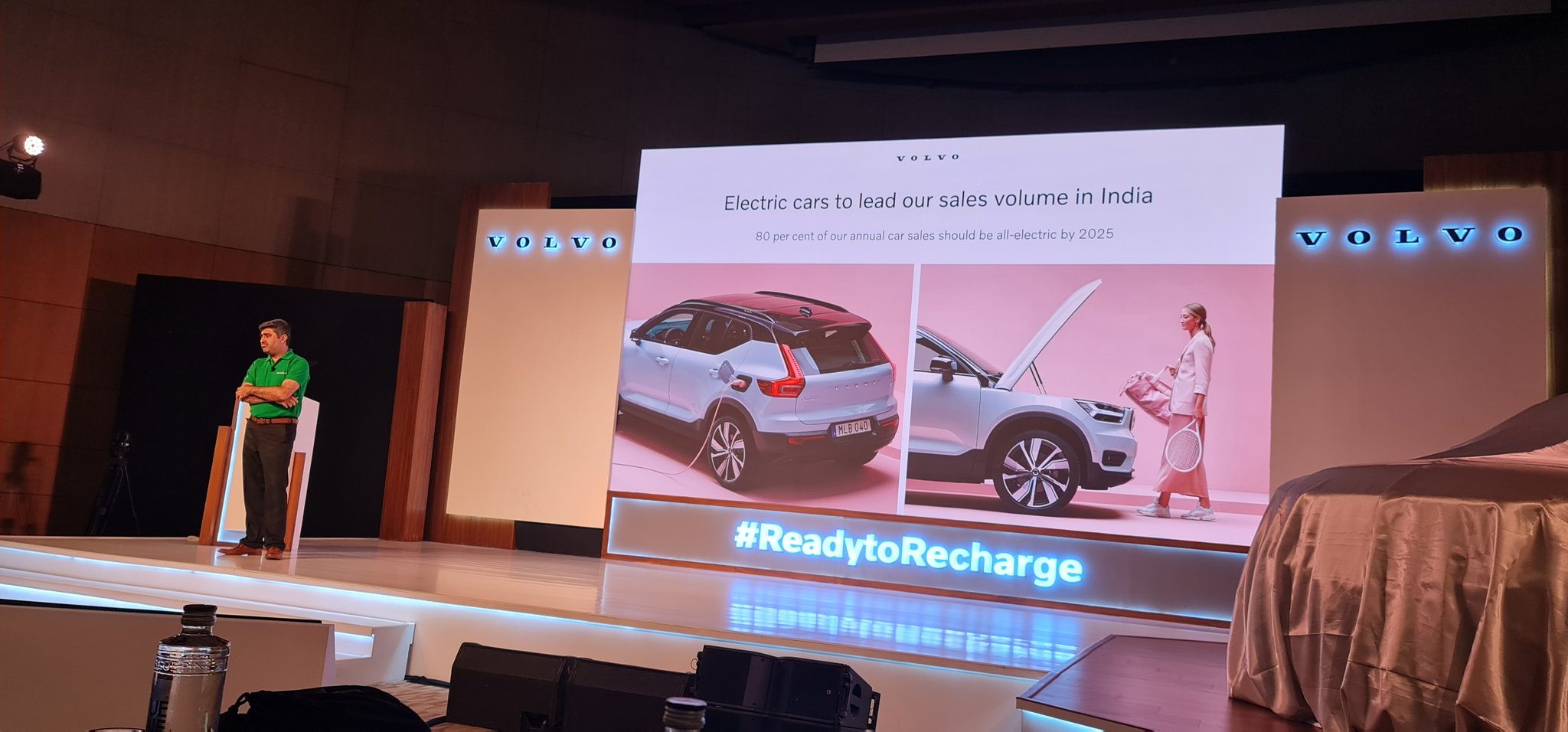 The steps towards sustainability at @volvocarsin was first taken by the XC90 Hybrid. Now taking it forward to the next level is the #XC40Recharge and that will be followed by a slew of new EV products. Though in the meantime bookings have also opened up for the all new S60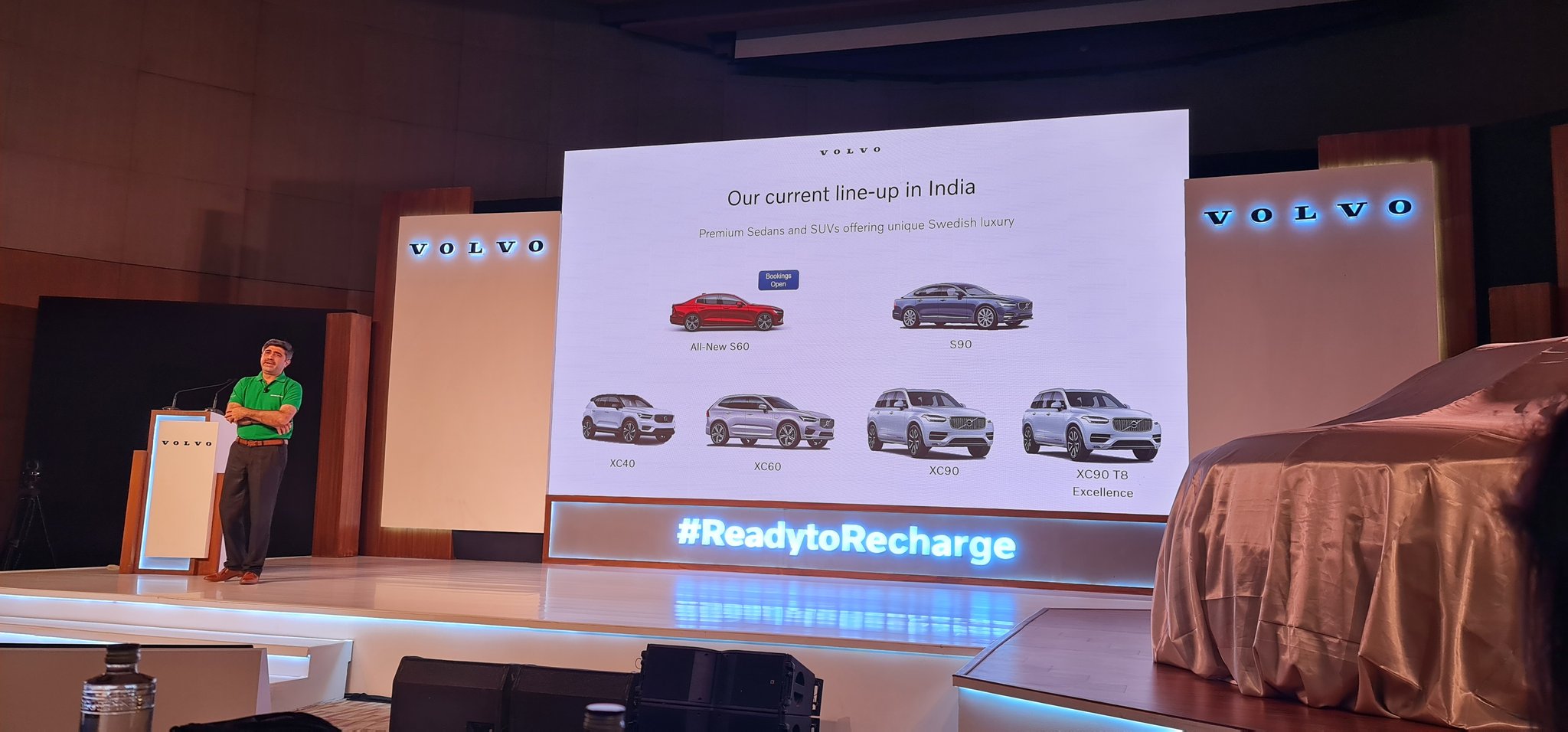 The former MD at @volvocarsin Charles Frump giving way to the new MD, Jyoti Malhotra who takes @volvocarsin into a new era of sustainable mobility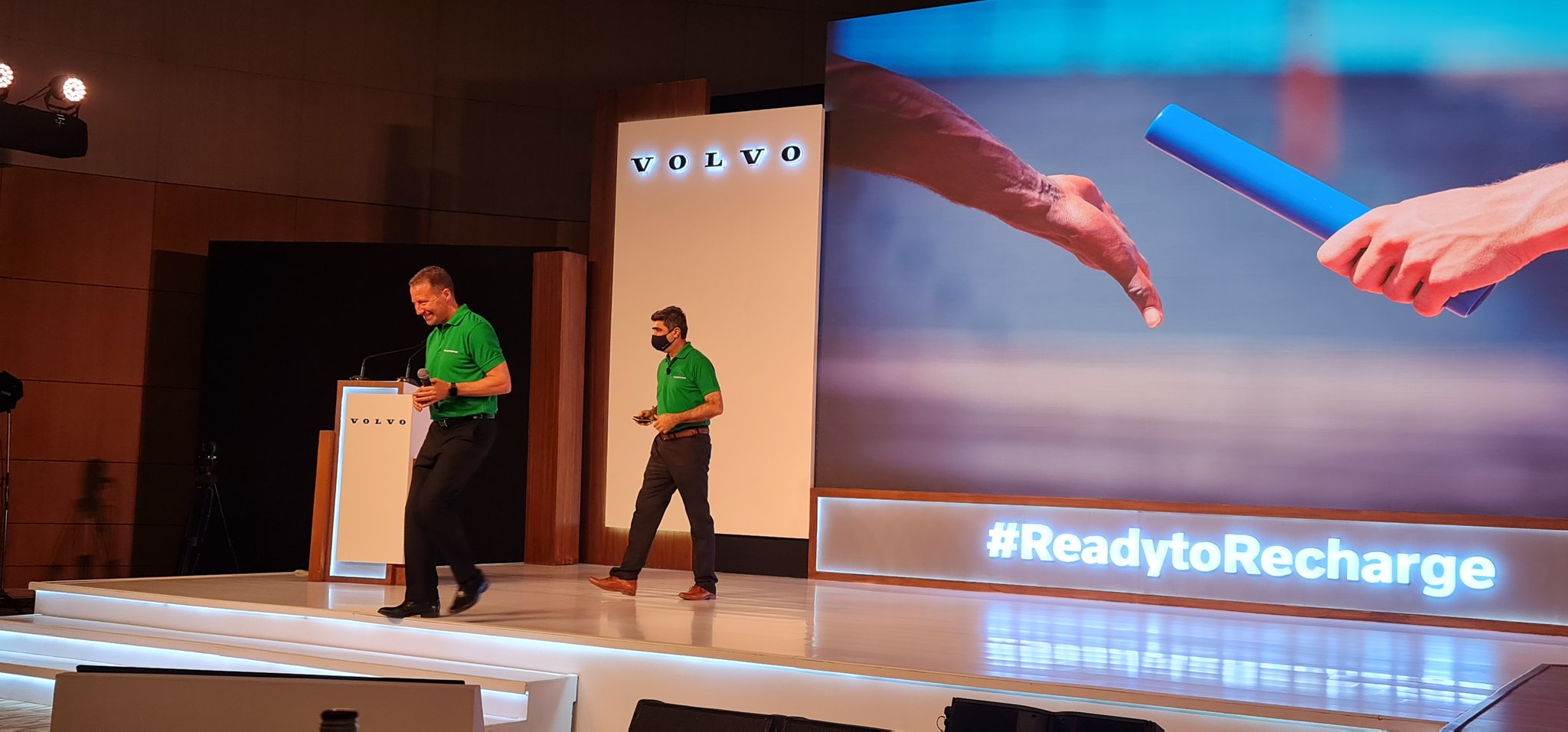 The big focus for Volvo at large and for @volvocarsin in the years to come starting now will be a sustainability program. Every new Volvo will be electrified, and a new Volvo EV will be launched every year henceforth. The aim is to be fully climate neutral by 2040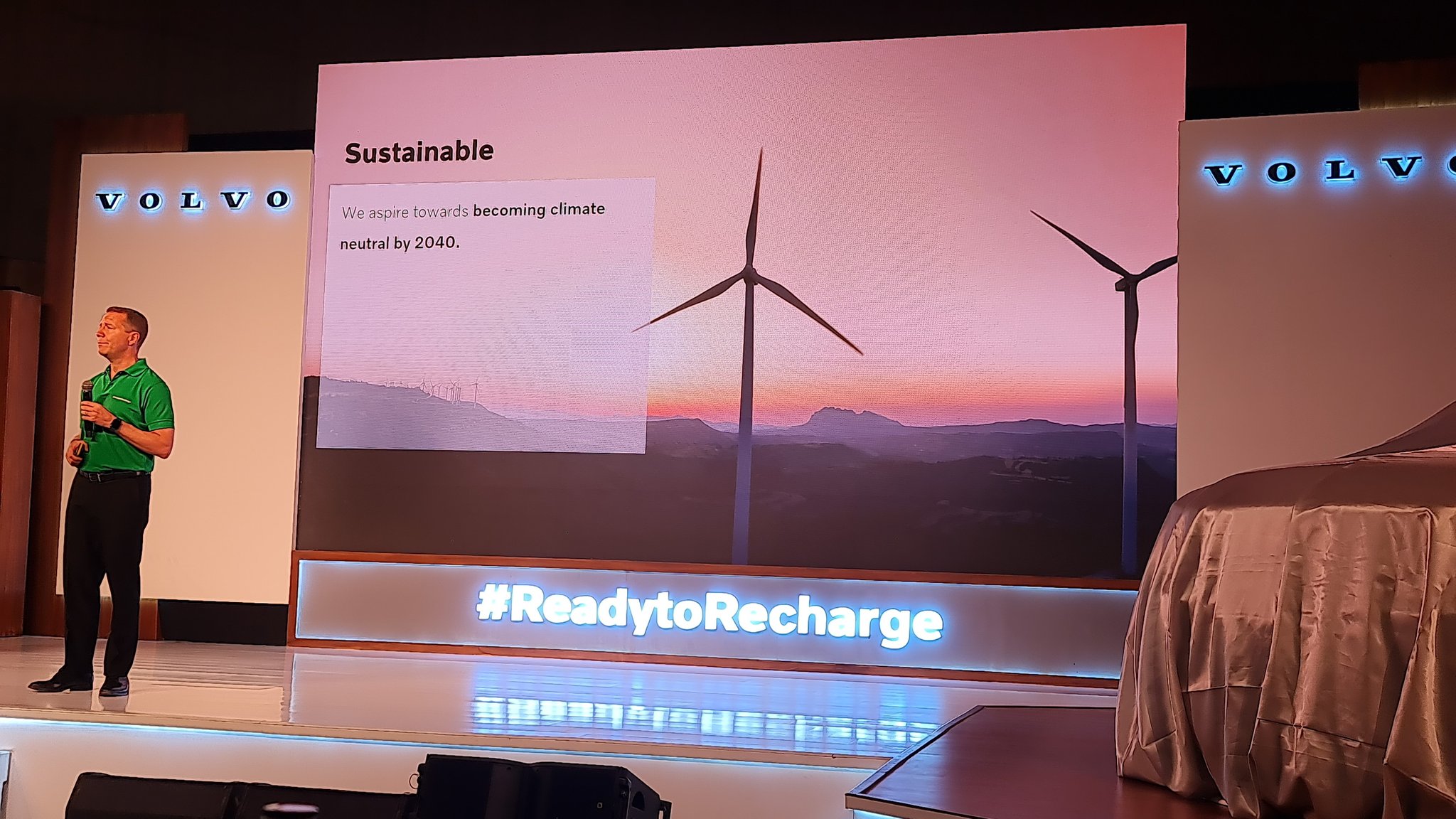 Charles Frump, the former MD of Volvo India takes to the stage to introduce Volvo India's plan for India.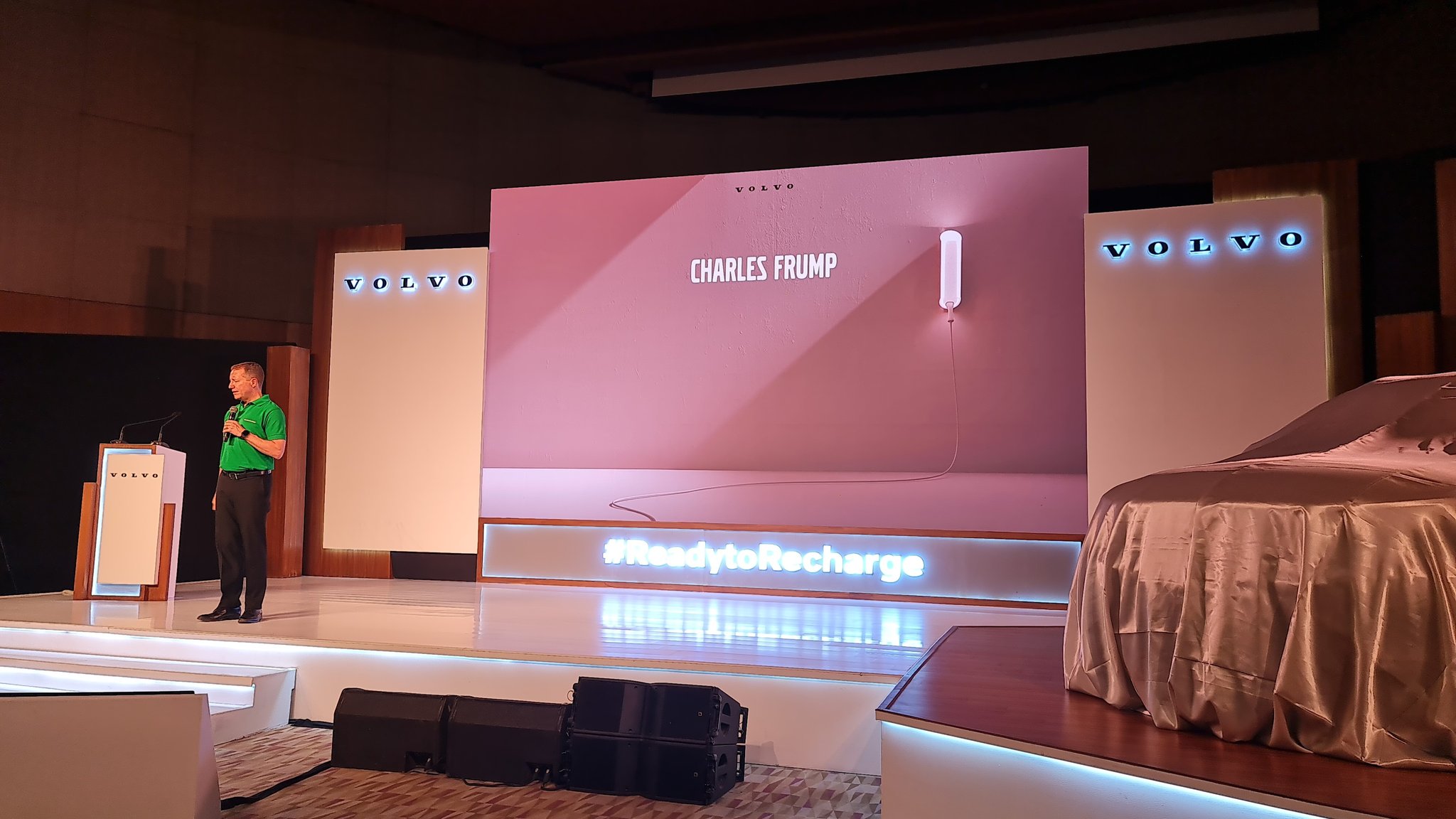 At the @volvocarsin launch of the XC40 Recharge, their first EV for the Indian Market.