Hero MotoSports become first Indian team to win Dakar stage!
Hero MotoSports' rider Joaquim Rodrigues cinched his first ever victory in Stage 3 of Dakar 2022, and with it puts Hero MotoSports in the history books as the first Indian team/manufacturer to win a stage in the gruelling Dakar rally, further moving him up to 17th overall in the RallyGP standings. The team's other rider, Aaron Maré, completed the stage in 18th place, holding onto his 10th spot in the standings. 
Speaking on his victory, JRod said, "It's my first stage victory on the Dakar and it's historical for the team. I'm really, really happy. I was riding well and so fast that I even said to myself, 'Paulo is riding with me here'. I think he and I won here today". This is the Portuguese rider's sixth Dakar outing, with any competitor's worst fears coming in the form of the loss of fellow teammate and brother-in-law Paulo Goncalves at Dakar 2020. 
Wolgang Fischer, team manager, commented, "J-Rod was there with Santosh when we began the project, which has obviously experienced highs and lows. Returning last year with the construction of a new bike following Paulo's death was not easy. We took part in as many races as possible and organised as much testing and training as we could in order to be ready for the Dakar, but we ran into bad luck in the weeks leading up to the race with injuries to Sebastian Buhler and Franco Caimí. In the end, we are here with Aaron Mare and only have two riders, but Joaquim has won for him and for Hero. It is a very emotional moment for us."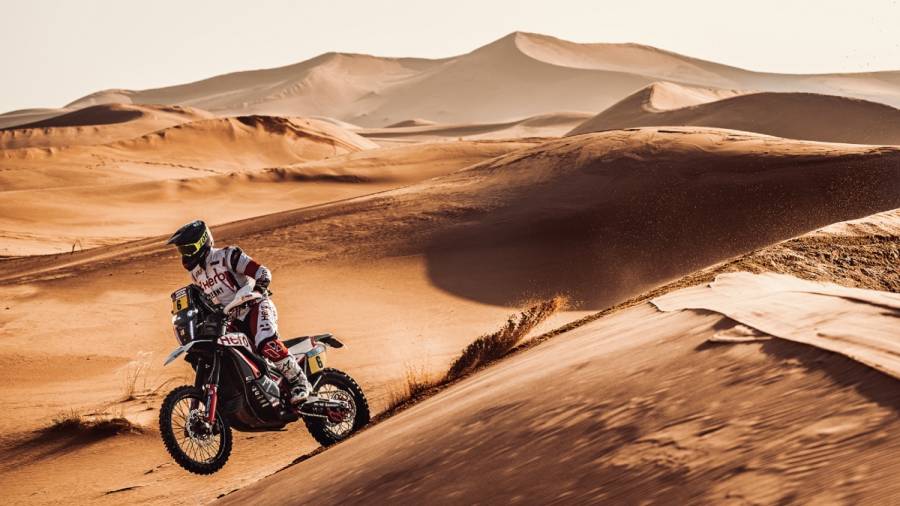 Timings from the previous stage saw JRod come in strong with a sixth place finish, while Maré finished 10th. The third stage saw competitors traverse the 255km special around Al Qaisumah, with the stage shortened by approximately 100km due to heavy rains that had soaked parts of the route in the Al Artawiyah region. The terrain, mostly sand, had been weighed down by the rain making the going easier in parts, but there was a 30km section classified as Level 2 difficulty to make sure no one had it easy. 
Also read,