Hero MotoSports off to a flying start in Dakar 2022 with top 10 finish
Hero MotoSports kicked off its sixth consecutive Dakar outing with good performances from both its riders, new and seasoned alike. Dakar 2022, the 44th running of the world's toughest motorsport event, held in Saudi Arabia for the third year, did things a little differently this time around. 
For starters, the Dakar is now the beginning of the newly announced FIA and FIM World Rally-raid Championship, or the #W2RC, which includes the Abu Dhabi Desert Challenge, Rally Kazakhstan, Andalucia Rally and Rally du Maroc. Competitors in the motorcycle category are now grouped further into RallyGP (the premier class), Rally2, Rally3 and Originals, the latter being a carry-forward category. Hero MotoSports' riders are competing in RallyGP, as part of the top 27 riders in the championship.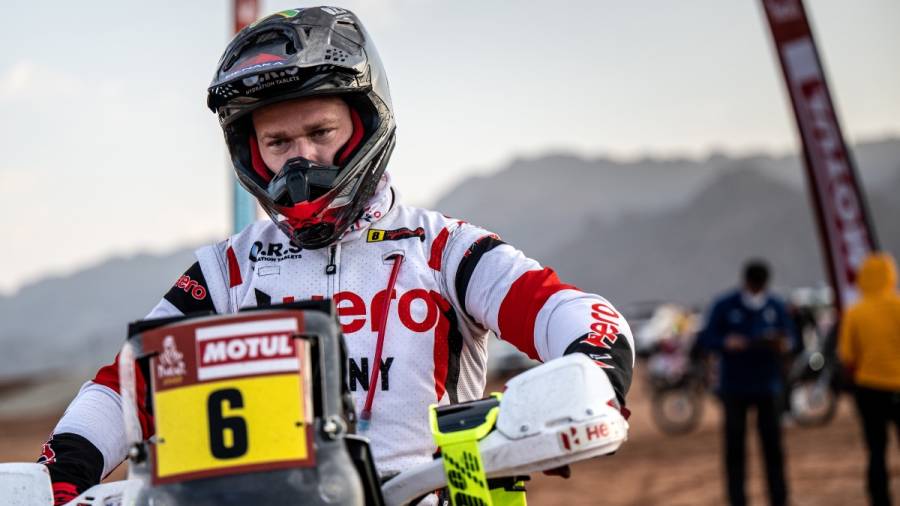 The 19km qualifying stage to determine starting positions for the rally went from being named the Prologue to Stage 1A, with veteran team rider Joaquim Rodrigues finishing in 11th despite arm pump issues along the way, and replacement rider Aaron Maré in 16th. CS Santosh, India's first Dakar rider, on the long road to a full recovery from a severe crash at last year's Dakar, isn't taking part this year.
For Stage 1B, or the official first stage of Dakar 2022, competitors looped around the start point of Ha'il for a total of 333km of special with plenty of navigational challenges thrown in. Maré finished the stage in 11th, with JRod coming in 22nd despite leading in the early stages due to navigational errors. Stage 2, with 339km of special and a long liaison, will include chains of dunes to really test competitors to their limits. 
Also read,