Ferrari creates one-off 458 MM Speciale
Ferrari has unveiled a one-off supercar called the 458 MM Speciale during its testing at the Fiorano Circuit. As most of you might have guessed from the name itself, the 458 MM Speciale is based on the 458 Speciale, Ferrari's track weapon variant of the 458. The one-off was commissioned by an Englishman, and to say he's well-to-do is certainly an understatement.
Ferrari is known to make outlandish one-off cars for its clients who are willing to shell out millions of dollars – starting with the famous P4/5 made for James Glickenhaus, all the way to Eric Clapton's SP12 EC. The 458 MM Speciale has been completely redesigned from the exterior, carrying styling cues from the 488 GTB, so much so that it almost looks like a hybrid of the 458 and 488. The wraparound windshield paired with the lip spoiler and the side scoops give the 458 MM Speciale a Ford GT-esque side profile. It's finished in Bianco Italia (a shade of white for those not well versed in Italian) with Italian tricolor stripes along the middle.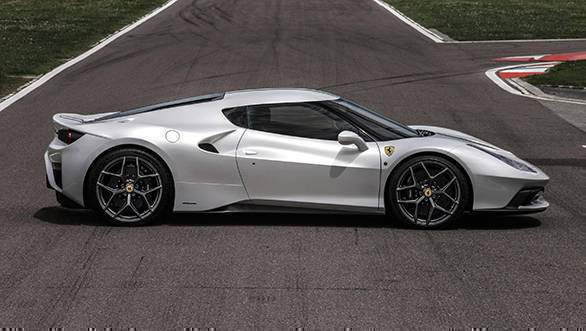 With the underpinnings of a 458 Speciale, it's safe to say that the 458 MM Speciale is no slouch on the circuit (not to say that any of the other Ferraris are). A 4.5-litre naturally aspirated V8 producing 605PS and 540Nm of torque is a proven screamer that revs all the way to 9,000rpm, while carbon-ceramic brakes ensure it stops as fast as it goes.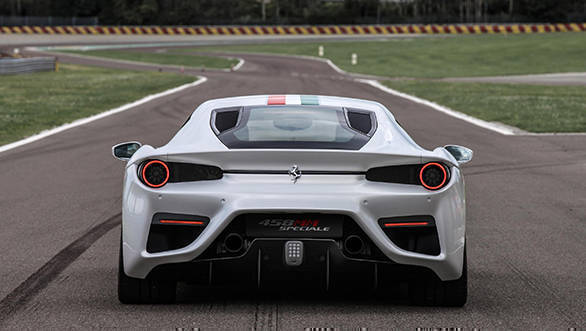 This goes to show what Ferrari can do for you if you're swimming in green.