Electric car sales grow over 2.5x in FY22
Electrification of the Indian auto industry now seems to be well and truly on its way. In the last financial year ending March 2022, 4,29,217 EVs were sold in India against 1,34,821 the year before as per FADA's retail sales data. Most of this 218 per cent growth has come from the two-wheeler segment, which grew exponentially from 41,046 to 2,31,338 units, a 463.61 per cent rise. But the electric four-wheeler segment hasn't been a slow starter by any measure. There were a sizeable 17,802 electric cars sold in India, a 257.18 per cent rise from the 4,984 sold in FY21.
Tata Motors dominant EV maker
In the electric four-wheeler segment, Tata Motors is by far the biggest player. The carmaker sold 15,198 units in FY22, making for a 85.37 per cent market share. This has grown from 70.69 per cent last year when it sold 3,523 units. MG Motor India is a distant second, and the only other significant EV maker in the country, the carmaker almost doubled its EV sales in the past year from 1,115 to 2,045 units but Tata Motors' dominance over this segment has caused it to lose market share from 22.37 per cent to 11.49 per cent. While the MG ZS EV is the only model to have been refreshed in the electric segment so far, Tata Motors seems to have got the price vs range equation just right with the Tata Nexon EV and Tigor EV.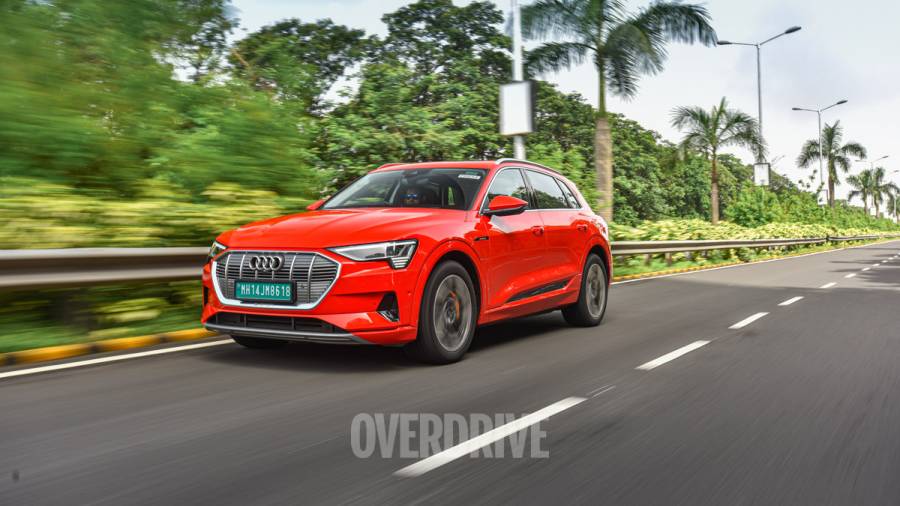 The largest luxury EV maker in India is Audi which sold 74 units in the past year. The I-Pace has also been well-received with Jaguar Land Rover selling 44 units while Mercedes-Benz India sold 30 units of the EQC. BMW and Porsche sold 9 units each after their EV debut late last year.
EV expansion in the next five years
The next five years could well be the most crucial for the growth of electric vehicles as the most viable alternative to ICEs in India. The country's two largest carmakers, Maruti Suzuki and Hyundai, will come to market with EVs in the popular price ranges, backed by partners Toyota and Kia. MG Motor India is also set to join this race, and also has plans to significantly expand its EV business through external investments. Late in the year, Mahindra too will reveal its line of electric SUVs that should compete in this price bracket. As for Tata Motors, the market leader has a strong plan in place to defend its lead. The company has promised 10 new EVs in the next five years, and recently previewed the Tata Curvv Concept, an electric-first coupe-SUV that showcased its new EV architecture.
Also read,
Hyundai to launch 6 EVs in India by 2028, Ioniq 5 launch confirmed
First Maruti Suzuki EV to launch before 2025, priced below Rs 10 lakh
Tata Motors to launch 10 new EVs by 2025
MG Motor India looking to sell 30,000 EVs in India in 2023
Price (Ex-Delhi)
Starts Rs 22 Lakhs
Price (Ex-Delhi)
Starts Rs 6.95 Lakhs
Price (Ex-Delhi)
Starts Rs 13.99 Lakhs