Dodge Charger EV Concept unveiled as future of the muscle car industry
The Charger Daytona SRT concept, Dodge's first electric muscle vehicle, was unveiled this week at a ceremony held at the company's headquarters in Pontiac, Michigan. The two-door coupe is intended to serve as a prototype for the company's first electric vehicle, which is scheduled to enter production in 2024.
The all-electric muscle car's powerplant is known as Banshee, and it is named by its illustrious high-performance nameplates like the Hellcat, Redeye, and HEMI. Dodge hasn't disclosed the EV's power output, but it will be built on a brand-new 800-volt architecture.
All-wheel drive will be standard on the Charger Daytona SRT Concept, which Dodge claims will enable the EV to perform better than the Hellcat and increase its all-weather capabilities.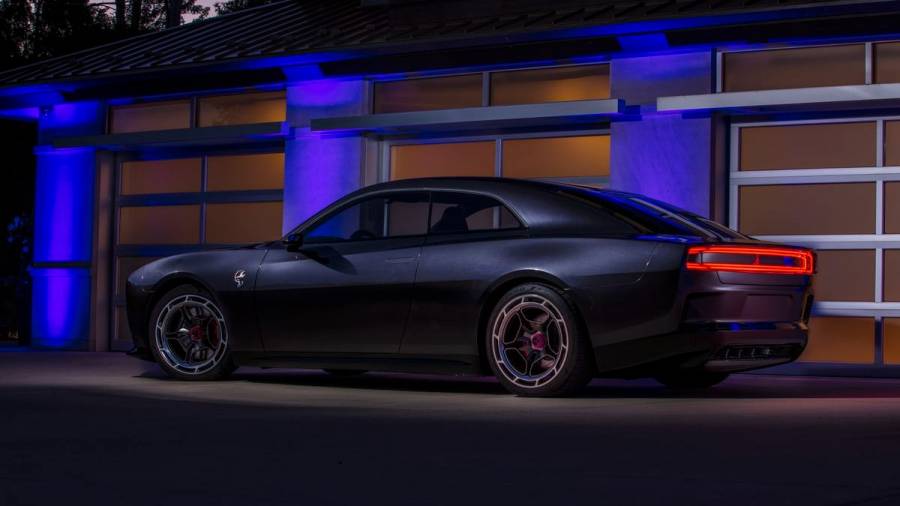 Dodge did disclose that the idea is powered by Dodge's 800-volt Banshee propulsion system, which, if it enters production as anticipated, should let the EV charge at rates of up to 350kW at a DC fast charging station. Additionally, the Dodge Charger EV will function effectively in all situations thanks to all-wheel drive.
Dodge has combined the Daytona SRT Concept with an eRupt multi-speed gearbox, drawing inspiration from the Audi e-Tron GT and Porsche Taycan. The Dodge concept will have paddle shifters positioned on the steering wheel, which will undoubtedly make driving much more engaging.
The EV concept retains the Charger's iconic clean vertical front grille with brawny wheel arches complemented by 21-inch diamond-cut alloy wheels. Sticking to its minimalist design philosophy, the Charger Daytona EV gets neatly tucked in flush door handles.
The 12.3-inch infotainment system is slanted over ten degrees towards the driver, as is to be expected, and the cockpit is designed with the driver in mind. The Charger Daytona EV has a curved 16-inch instrument cluster and an 8 by 3-inch head-up display (HUD).