BMW show-off a 31-inch, 8K in car display for rear passengers at CES
At this year's Consumer Electronics Show, BMW unveiled Theatre Screen, a new in-car technology. A 31-inch, 8K display that BMW claims can be integrated into the roof of premium vehicles and lowered to turn the rear seats into a "private movie lounge."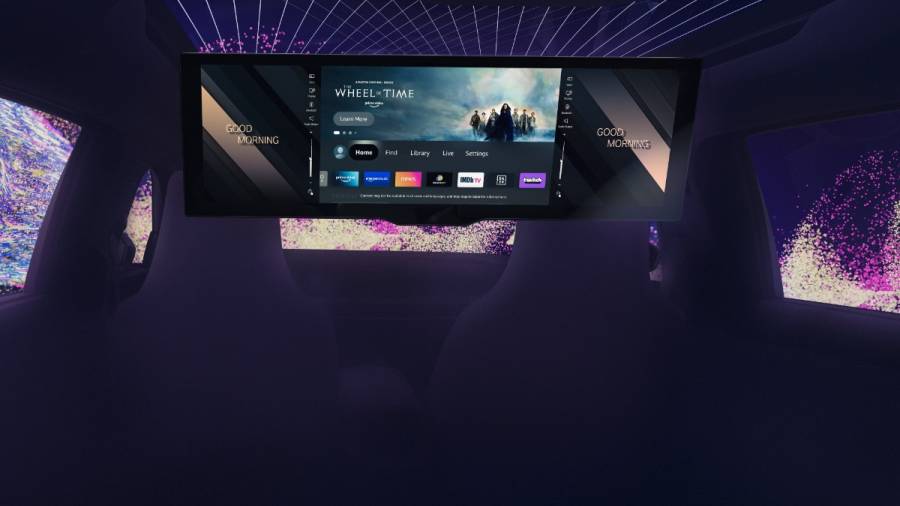 The screen itself has an 8K resolution of around 8000 x 2000 pixels and supports 16:9, 21:9, and 32:9 aspect ratios. It's a Fire TV device, which means it can use most contemporary video streaming services and other Fire TV applications to stream through the car's own 5G connection, much like other Fire OS soundbars, sticks, and televisions. It's a touchscreen display, with small touchpad controls integrated into the car's back doors.
My Mode Theatre is a new setting introduced by the Theatre Screen. The screen lowers from the roof when the automobile is in this mode, accompanied by a music cue composed by legendary composer Hans Zimmer. My Mode Theatre additionally lowers the blinds in the side and rear windows and dims the ambient illumination in the back. The screen is operated by touchpads on the back doors, and it works in combination with the Bowers & Wilkins surround sound system.
Frank Weber, Member of the Board of Management of BMW AG Development: "We develop immersive, digital experiences for sheer driving pleasure. In Theatre Mode, the rear of the interior is transformed into a private cinema lounge. With the 31 inch display, 5G connectivity, 8K resolution, surround sound and individual streaming program, an unprecedented experience is created that sets new standards for in-car entertainment."
BMW has yet to say when the technology will be offered to the public or how much it will cost.
Also Read:
BMW unveil the iX M60 with colour-changing technology
BMW India mark its biggest sales rise in a decade with a total sale of 8,876 cars and 5,191 bikes