BMW India mark its biggest sales rise in a decade with a total sale of 8,876 cars and 5,191 bikes
In 2021, BMW Group India delivered 8,876 cars (BMW and MINI) and 5,191 motorbikes, marking the biggest rise in a decade.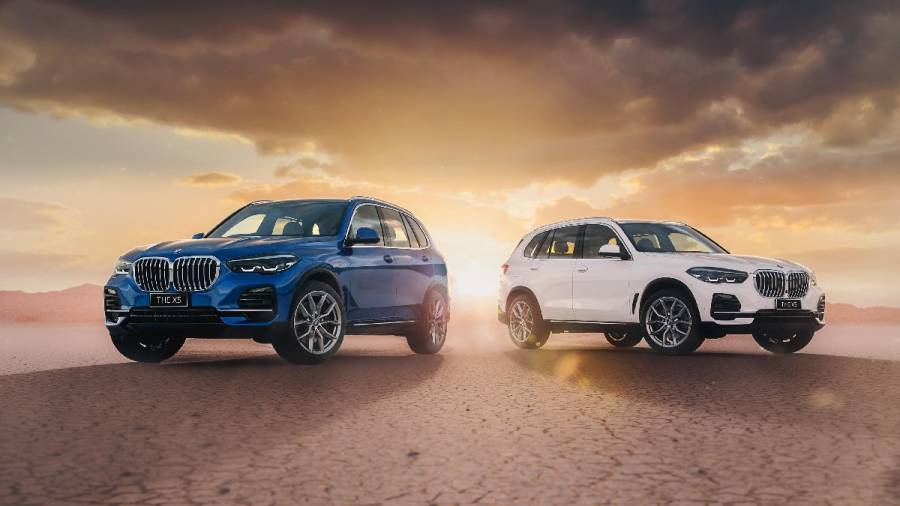 In comparison to 2020, BMW India had a 35 percent increase, the greatest in a decade. The domestically made Sports Activity Vehicle (SAV) line, which includes the BMW X1, BMW X3 and BMW X5, contributed over 40 percent to BMW India's total revenue. New models that were in high demand, such as the BMW M 340i xDrive, BMW X7 and BMW 3 Series Gran Limousine, were either entirely sold out or had extended wait times of several months.
BMW Group India finished 2021 on a high note, with the fastest growth rate in a decade. However, sales are still lower than the 9k units sold in 2019. Prior to the limits imposed by the Covid-19 pandemic, luxury automobile sales were already on the fall.
With the thrilling all-new MINI line, MINI India successfully held on to its position as the most popular car in the premium small market. In comparison to 2020, MINI performed exceptionally well, with yearly growth of 25 percent. The MINI Countryman, which is locally produced, had a sales share of more than 50 percent. The popular MINI Convertible and the famous MINI Hatch both contributed 18 percent.
BMW Motorrad India had a fantastic year, with the best sales of any luxury motorbike brand in India. BMW Motorrad grew by 102.5 percent as compared to 2020. The BMW G 310 R and BMW G 310 GS combined for a market share of more than 90 percent. BMW S 1000 RR, BMW R 1250 GS / GSA, BMW F 900 R / XR and BMW R 18 were also popular among Indian motorcycle aficionados. The BMW C 400 GT scooter, which was released in the previous quarter, was likewise in high demand.
Vikram Pawah, President, BMW Group India said, "BMW Group India has remained strong and resilient with all its three brands – BMW, MINI and BMW Motorrad - posting stellar growth. Greater flexibility and farsighted planning in business processes ensured that we overcame unpredictable market situations and increased our market share. An attractive product portfolio especially designed keeping in mind the requirements of Indian customers and an unwavering emphasis on customer service has significantly propelled brand loyalty and drawn many new customers into our fold."
Also Read:
BMW India sell out the first batch of the iX SUV
BMW India to launch the i4 electric sedan in March 2022
Price (Ex-Delhi)
Starts Rs 41.7 Lakhs
Price (Ex-Delhi)
Starts Rs 35.9 Lakhs
Price (Ex-Delhi)
Starts Rs 59.9 Lakhs
Price (Ex-Delhi)
Starts Rs 74.9 Lakhs
Price (Ex-Delhi)
Starts Rs 92.5 Lakhs
Price (Ex-Delhi)
Starts Rs 9,95,000
Price (Ex-Delhi)
Starts Rs 9,90,000
Price (Ex-Delhi)
Starts Rs 2,85,000
Price (Ex-Delhi)
Starts Rs 2,45,000
Price (Ex-Delhi)
Starts Rs 15,95,000
Price (Ex-Delhi)
Starts Rs 18,90,000
Price (Ex-Delhi)
Starts Rs 17,90,000
Price (Ex-Delhi)
Starts Rs 18,50,000