BMW Group see a massive 8.4 percent increase in vehicles sales for 2021
The BMW brand delivered an all-time high of 2,213,795 vehicles in 2021, up 9.1 percent from the previous year, and more than twice its global sales of fully-electric vehicles, the firm announced on Wednesday. The BMW Group delivered 2,521,525 automobiles (BMW, Rolls Royce, MINI this year, rising 8.4 percent from 2020.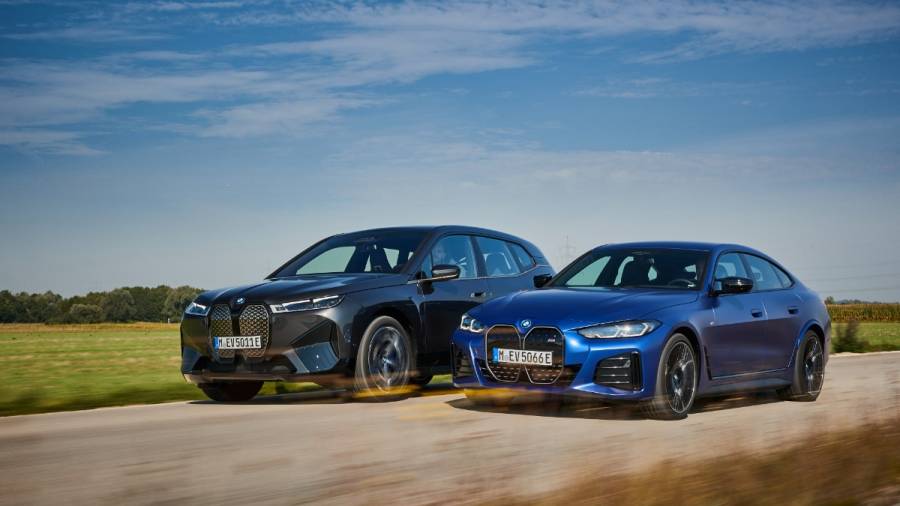 Without a substantial increase in EV sales, BMW's highest-ever sales numbers would not have been conceivable. The number of solely electric automobiles sold increased by 133.2 percent to 103,855. With 37,939 BMW iX3 vehicles sold in 2021, about one out of every ten BMW X3 vehicles supplied to customers was completely electric. During the same time period, one in every three customers who purchased a MINI 3 door model chose the fully-electric variant with a total of 34,851 units of the MINI 3 sold.
The M division also contributed significantly to BMW's core brand's record-breaking sales rise in 2021, with a surge of 13.4 percent to 163,542 performance vehicles. Naturally, the newer M3 and M4 models, as well as the X5 M and X6 M, were quite popular.
MINI delivered 3.3 percent more cars to consumers in 2021, bringing the total to 302,144. Around 17 percent of them were hybrids or electric vehicles. In fact, the Cooper S E detected 34,851 new residences in the last year, representing a massive increase of 98.2 percent.
Rolls-Royce, the ultra-luxury brand located in Goodwood, had its highest year ever as well, selling 5,586 cars, up 48.7 percent from 2020. In 2021, BMW Motorrad sold a total of 194,261 units, a significant rise of 14.8 percent.
Pieter Nota, member of the Board of Management of BMW AG responsible for Customer, Brands, Sales said, "Despite supply bottlenecks and the continuing coronavirus pandemic: We achieved a strong sales performance in 2021, thanks to a powerful operational performance and stellar product line-up. Our brands reported numerous all-time best sales results around the globe – spearheaded by the BMW brand, which is number one in the global premium segment. With more than 100,000 fully-electric vehicles sold last year, ramping up electromobility was our clear focus".
Also Read:
BMW unveil the iX M60 with colour-changing technology
BMW show-off a 31-inch, 8K in car display for rear passengers at CES
Price (Ex-Delhi)
Starts Rs 1.16 Crore
Price (Ex-Delhi)
Starts Rs 59.9 Lakhs