Audi India introduces Audi Club Rewards for its customers
Audi India today unveiled Audi Club Rewards, a unique rewards program for Indian consumers. Audi Club Rewards provides privileged access, first-to-segment benefits and custom experiences. All current owners (including Audi Approved: plus owners) and upcoming Audi India customers are eligible for Audi Club Rewards.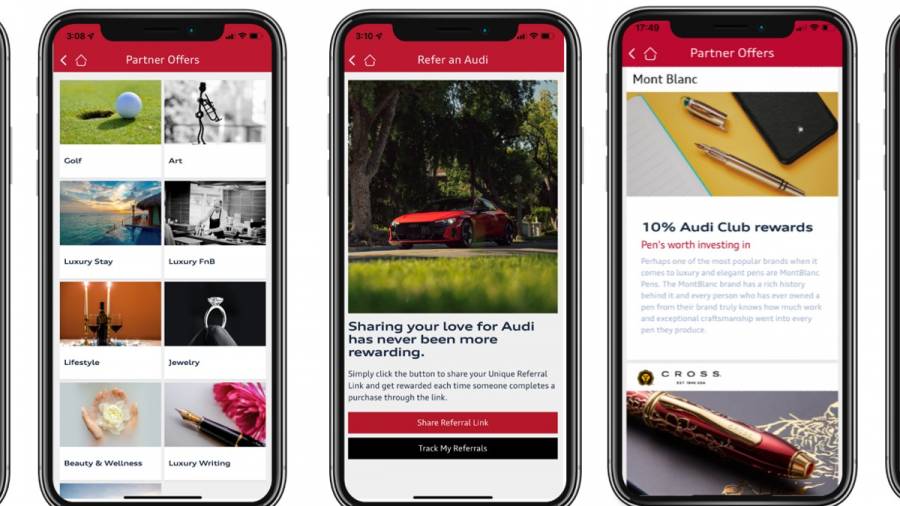 Audi promises that its clients may enjoy a variety of opulent benefits and experiences through Audi Club Rewards. All members of the Audi Club Rewards program, including current owners, new vehicle owners and used car purchasers through Audi Approved: plus, are entitled to privileges, welcome reward points, and special partner coupons as soon as they sign up.
Customers can earn Audi reward points whenever they purchase a product, this includes goods, accessories and car-related items like service plans and extended warranty, receive service from an authorized service facility or showroom, shop online at the Audi Shop, trade-in or upgrade an existing Audi, buy partner goods and services from "myAudi Connect," and do a lot more.
Purchases made through the "myAudi Connect" program will earn rewards in the form of Audi Club Rewards, including golfing, luxury hospitality & travel, gifts, accessories, multi-brand shopping, and more. On online transactions with the partner brands above, customers can earn points equal to up to 15% of the purchase value in the form of Audi Club Rewards. By introducing a friend using the "myAudi Connect" application, customers may expedite their profits. The reference system is entirely digital and hassle-free, with referral links created with a single click and sent with the referee by email, text message, WhatsApp, Instagram, or any other messaging app of their choosing.
Audi Concierge-led customized experiences, exclusive vacations, luxury shopping, and more allow customers to indulge in unrivalled luxury. This can entail taking a luxurious trip on a cruise or on a private aircraft or staying at a prestigious hospitality partner resort.
Balbir Singh Dhillon, Head of Audi India, said, "Today, we are taking forward our human-centric strategy with the launch of a segment-first, loyalty program for our customers – Audi Club Rewards. Audi Club Rewards offers unique experiences, partner privileges, reward points and much more. At Audi India, we are expanding beyond products, to become a lifestyle service provider. We are enhancing the ownership experience for our customers and with Audi Club Rewards' segment-first privileges, we are setting benchmarks in the luxury automobile segment. We are confident that our customers can look forward to rewarding luxury experiences."
Also Read:
Indian-German start-up, Numan to give Audi e-tron batteries a second life by powering rickshaws
2022 Audi A8 L to be launched on July 12
Price (Ex-Delhi)
Starts Rs 99.99 Lakhs