Aston Martin unveils the DBS Superleggera Volante, its fastest convertible yet
Aston Martin has shown the DBS Superleggera Volante. This is the brand's flagship GT's convertible version and with its 340 kmph top-speed is the fastest convertible ever made by the Gaydon brand.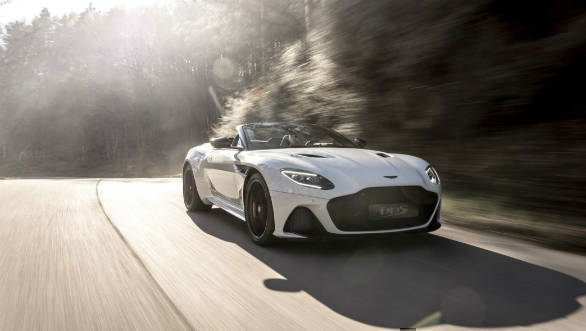 The Volante shares most of its styling with the coupe and is similarly gorgeous. The tight but soft flowing lines are all present and accounted for. The design is heavily influenced by aerodynamics and like the Superleggera coupe gets functional bits like the larger airdam and splitter upfront. Also fitted is the deeper side intakes and the air outlet behind the front wheels. The double diffuser has been kept as well while the Aeroblade II boot-lip has been tweaked to manage air -flow around the car better.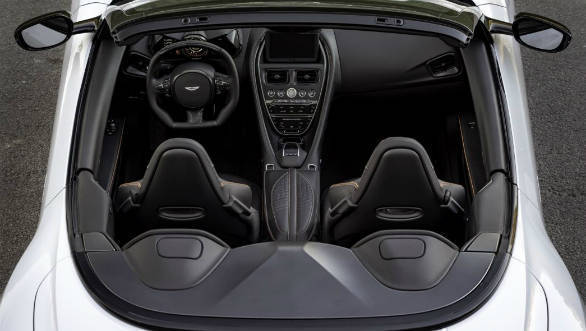 The interior is carried forward from the coupe and is similarly laid out in swathes of metal, leather and carbon. Numerous customisation options are available. The fabric roof system has been designed to keep the car's flowing shape. It is has eight layers of insulation materials and acoustically enhancing materials. The roof operation takes 14 seconds to open and 16 seconds to close and can be operated from inside or from the remote key. Enhancing the overall effect are eight distinct colours the roof is available in,  including Bordeaux Red, Atlantic Blue and Titan Grey. Further a choice of six Rokona headliners has been provided.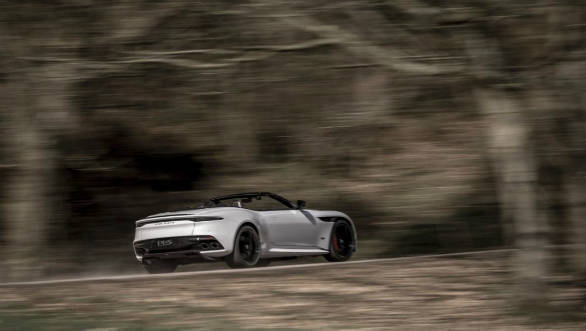 All of this sits on a extruded bonded aluminium body structure with composite panels and a carbon bonnet. The all-alloy quad overhead cam, 48-valve 5.2-litre bi-turbo V12 makes 725PS and 900Nm. This gets the DBS Superleggera Volante from 0 to 100km/h in 3.6s. A carbon propshaft connects this to a 8-speed ZF automatic mounted on the rear axle. The wheels are 21 inchers as standard.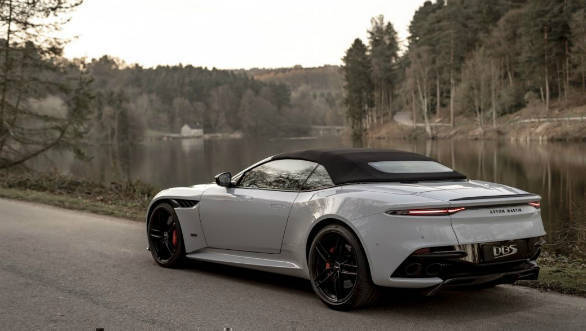 The Aston Martin DBS Superleggera is one of the prettiest cars you can buy. This is complemented by the fact that it is one of the fastest grand tourers you can buy. The Volante adds more even style and occasion to its already strong package.