Ashok Leyland MD, Vinod Dasari, takes over as new SIAM president
The Society of Indian Automobile Manufacturers (SIAM) has just elected Vinod Dasari as its president. This is his second term as SIAM's president after his term in 2013.
Vinod Dasari is the managing director of Ashok Leyland as well as the director on the board of the company. He holds an MBA degree from The Kellogg School of Management as well as a Masters In Engineering Management degree from the McCormick School of Engineering. Both the institutions are part of the Northwestern University in the USA.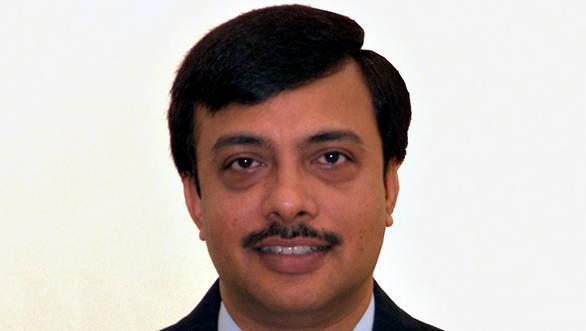 Speaking on his appointment, Vinod Dasari said,"It is an honour to be appointed the president of Society of Indian Automobile Manufacturers (SIAM). I shall continue to work towards the betterment of the industry and ensure that it fulfills its responsibilities towards the nation."
Vinod Dasari's appointment was announced at SIAM's annual general meeting in New Delhi. At the meeting, Arvind Saxena, president and managing director, General Motors India was elected as the new vice president. Kenichi Ayukawa, managing director and CEO, Maruti Suzuki India was appointed as the new treasurer.
SIAM and the Auto Components Manufacturers Association (ACMA) also presented Brij Mohan Lall Munjal, founder director and chairman emeritus of Hero MotoCorp with the Lifetime Achievement Honour. The award was received by his son, Pawan Munjal, chairman, managing director and CEO of Hero MotoCorp.
Mr. Vinod Dasari appointed the new President of SIAM
Mumbai, September 3, 2015: Mr. Vinod Dasari, Managing Director, Ashok Leyland is elected President of Society of Indian Automobile Manufacturers (SIAM), the apex Industry body representing leading vehicle and vehicular engine manufacturers in India. Mr. Arvind Saxena, President and Managing Director, General Motors India is elected as the new Vice – President. Mr. Kenichi Ayukawa, Managing Director & CEO, Maruti Suzuki India is appointed the new Treasurer of SIAM. The election was held during the Executive Committee Meeting after the Annual General Meeting of SIAM. "It is an honour to be appointed the President of Society of Indian Automobile Manufacturers (SIAM). I shall continue to work towards the betterment of the industry and ensure that it fulfills its responsibilities towards the nation." Said Mr. Dasari while commenting on his new role. On the occasion of the Annual General meeting of SIAM the automotive fraternity came together and SIAM and ACMA felicitated Shri Brij Mohan Lall Munjal, founder Director and Chairman Emeritus of Hero MotoCorp with the Lifetime Achievement Honour. The honour was handed over to his son, Shri Pawan Munjal, Chairman, Managing Director & CEO of Hero MotoCorp by the Hon'ble Finance Minister of India, Mr. Arun Jaitley in the absence of Shri Brij Mohan Lall Munjal who could not attend the function to personally accept the honour. Shri Arun Jaitley, commenting on Shri Brij Mohan Lall Munjal's personality said, "There are some awards which add to the stature of the recipient and there are some recipients who add to the stature of the award. Shri Munjal is one such recipient who will add to the stature of the award." Regards, Raheel