2017 Geneva Motor Show: Volvo to showcase new-gen XC60
With the ongoing countdown for the 2017 Geneva Motor Show, speculations of the expected car launches have been trending on the internet. The latest being that of the new-gen Volvo XC60. The company's youngest SUV, the XC60 will be one of the important products standing in the Volvo stall.
The new-gen Volvo XC60, like the all-new XC90, S90 and the V90 will be based on the lighter and more efficient but a compact version of the Scalable Product Architecture). The new-gen Volvo XC60 will take styling inspiration from its elder siblings and will also sport the futuristic Thor hammer LED lights along with the chrome grille. Considering that fact that the present form of Volvo XC60 has been these since 2008, it did need a design makeover. Not that we are complaining the way the Volvo XC60 looks at present but the new design language seen on the new-age Volvo's have simply taken it to a whole new level. Expect the vertically stacked taillights to feature on this one as well.
Will Volvo go as premium with the cabin of the new-gen Volvo XC60 as well? The current crop of new Volvos have been receiving impressive response for the understated yet modern design language. We believe Volvo could carry a similar design along with features list in the new-gen XC60 as well. And this will be one of the strongest points in favor of the SUV especially when it competes with the likes of the BMW X3, Mercedes-Benz GLC and Audi Q5.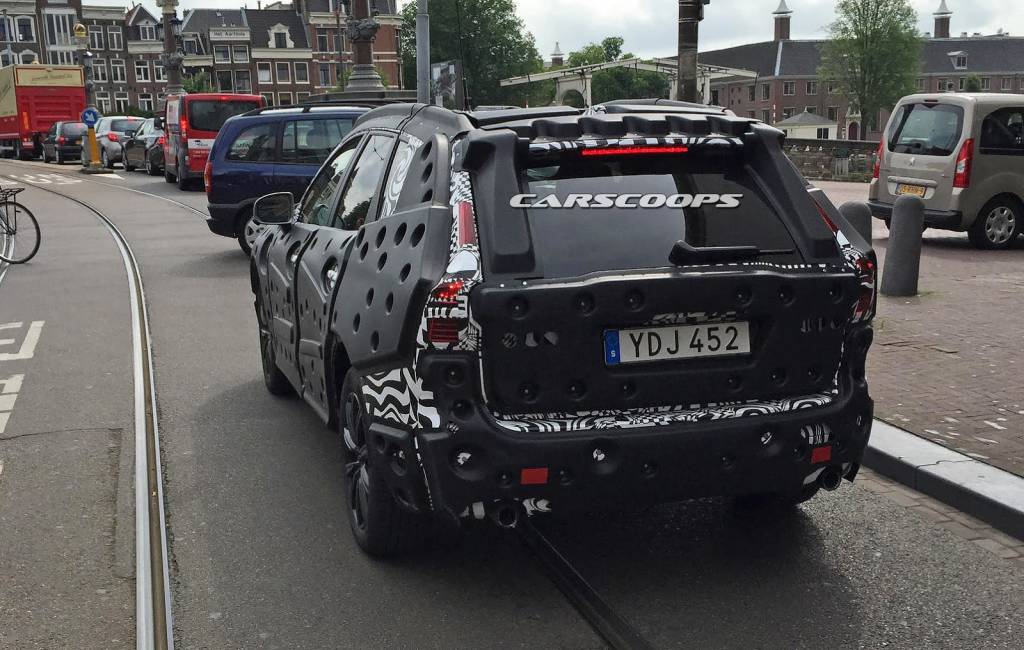 In addition to the existing powertrain options, Volvo might also introduce new turbocharged engines in the Volvo XC60. It is also being said that Volvo will bring in a T8 plug-in hybrid variant, with similar tech as the XC90 T8, and will generate an impressive 400PS of power.
The new-gen Volvo XC60 is expected to join the company's portfolio by early 2018. Volvo is expected to bring the SUV through the CBU route.
Image source: Carscoops.com
Read more stories on the 2017 Geneva Motor Show here
Price (Ex-Delhi)
Starts Rs 61.9 Lakhs
Price (Ex-Delhi)
Starts Rs 58.93 Lakhs
Price (Ex-Delhi)
Starts Rs 59.9 Lakhs
Price (Ex-Delhi)
Starts Rs 57.36 Lakhs