17th International Jawa Day concluded in Bengaluru - Yezdi Road King re-assembled in 4 hours and 3 custom-made Jawas showcased
17th International Jawa Day concluded Bengaluru India with over 700 Jawa owners (old as well as new) attending the event at St Joseph's Indian High School grounds, opp UB City, Bengaluru.
The event which kicked off at 7.30 am saw enthusiastic participation from yesteryear champion motorcyclists like CK Chinnappa, Somendar Singh (veteran racer from Mysore), Dr Ravi Prakash, President of FHVI, Ravi Thirumalai, who was a Jawa company racer, octogenarian biker R Chakravarty, auto journalist Adil Jal Darukhanawala and riders from Hell's Angels.
The event had re-assembling of the Yezdi Roadking which was done in under four hours by the members of BJYMC (Bangalore Jawa Yezdi Motorcycle Club).
Roshan Kamat, core committee member, BJYMC said "It's really amazing to see youngsters picking up the new Jawa and enthusiastically attending the Jawa Day. We had envisioned this event to become a celebration along with the family members of the owners. We feel proud to have achieved it this year to a certain extent."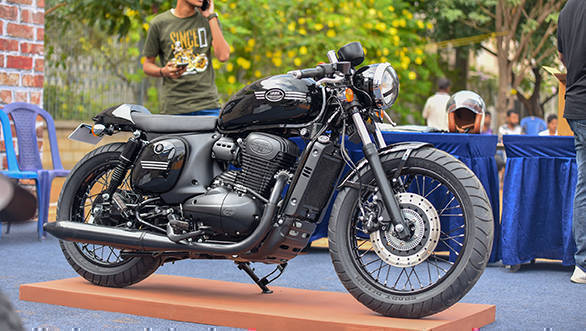 The even had 15 Jawa's and Yezdis from the 1930s to 1990s on display. The motorcycles on display included imported Jawa 350cc Twin, 50cc Jawa Jet, 125cc CZ, Jawa Perak, Cezeta scooter. Also, three custom made Jawa motorcycles were on display too.
Also Read,
2019 Jawa dual-channel ABS – deliveries to commence soon
Rs 1.49 crore handed over by Jawa motorcycles to Armed Forces Flag Day Fund
Also Watch,