BMW 2 Series Gran Coupe first drive review
BMW's 2 Series Gran Coupe has one simple goal, and that's to exponentially increase the company's customer base. Unlike previous cars, the 2 Series Gran Coupe is not a reward for those looking for pure driving pleasure. With a smaller, more efficient and more affordable BMW, the company wants to play to a wider gallery, to introduce them to the brand before they plunge deeper into BMW's waters. Globally that's a smart play, BMW knows that their audience in the USA and Europe is looking for more compact, efficient and cost-effective products and the 2 Series intends to provide them with all that without compromising its inherent BMW-ness! That goal however raises a few questions. Is there enough BMW in a car the size of the 2 Series Gran Coupe? Previously affordable but dynamic products from the BMW stables haven't done exceedingly well, so what makes the 2 Series Gran Coupe different? Will a small, affordable BMW be accepted in India? It's going to be a tough sell, but there are merits to it. Here's why.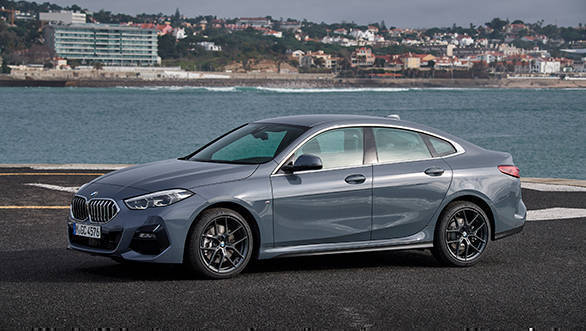 Under the hood is a 4-cylinder engine, it's not a first. In fact, the 2 Series engines are said to be some of the most powerful 4-cylinder petrol and diesel engines in the entire BMW portfolio. Two of those versions will be available in India, those are the 220d and the 220i. Max power for the former is rated at 190PS and it makes 400Nm of torque. This specification comes courtesy of two turbochargers of varying sizes that work in two stages each. There's a low-pressure stage with the variable geometry turbine and a high pressure stage integrated fully into the exhaust manifold. This makes the engine punchy. You ideally want to stay in Sport mode, it gives you a great big kick in the butt when you want it to and is still comfortable to potter around town at low RPM. Comfort mode on the other hand feels quite pedestrian and Eco Pro, well…it's there to make a statement.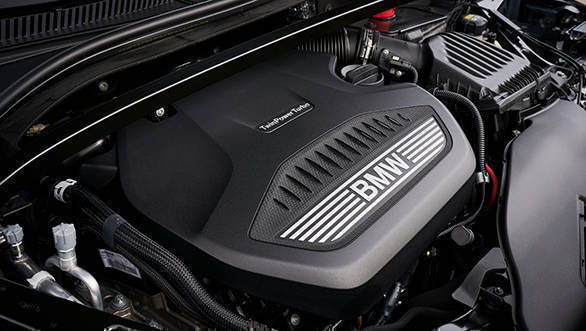 The engine is coupled to an 8-speed automatic transmission and if I could use a word to describe something as mechanical as a gearbox, I'd use 'scintillating'. Eighth gear, 2,000rpm, 120kmph cruise, you step on the throttle and I've never seen a car drop four gears as quickly as it did to squeeze the juice out of those four chambers. It's also one of the most emission friendly diesel engines that BMW has made so far with a diesel particulate filter, selective catalyst reduction and a NOx adsorption catalyst enabling it to meet Euro 6d-TEMP emission regulations.
The other engine that will be making its debut in India in the 2 Series will be the 220i, however, BMW has neither revealed specification details of this engine, nor did we get to drive it in Lisbon. On to the suspension and chassis bits then. There is some clever bit of engineering and technology injected in this area. For instance, the 2 Series Gran Coupe has a near-actuator wheel slip limitation tech (ARB) that was first employed in the BMW i3s. It reduces torque steer which front-wheel drive cars are prone to, as well as brings more stability and traction management when you go out and try to be an idiot!
And yes, the 2 Series is a FWD sedan as its architecture is based on the same platform as the 1 Series. Nonetheless you can feel the torque steer kick in for just an instant before it's kicked entirely out of the equation by the system. Even in corners, tight ones or those at high speeds on the motorways, the 2 Series has the same sense of confidence displayed by its older and larger siblings. What it does not have is that sense of fluidity and precision that you get in the 3 Series for instance. The 2 Series dynamics are sweet, but at the back of your mind you get the sense that this is just not top dollar stuff as compared to say what you get in the 3 Series. That isn't a bad thing, it's just not a very BMW thing any longer.
The 2 Series has fantastic ride quality but to get the best out of it, you need to configure this individually. The car we drove had the adaptive suspension package with variable damper control, one of two additional choices to the standard set-up that may be available at the time of launch. The other being the M Sport suspension package that has firmer ride with the ground clearance lowered by 10mm. The best mode I found the car to drive in was Comfort which is genuinely comforting without losing much of the firmness you'd need even if you were pushing the car hard. Sport mode firms up the suspension a bit more but I really did not find any need to go there. The adaptive and M Sport suspension also has an anti-roll bar mounting with higher preload dialled in.
There are a few other things that don't feel as BMW-ish as well. The interiors are a mix of elements, some of which you instantly identify as top-grade BMW bits and some which could have been better executed. The LED highlighters on the door pads, and the dashboard that are another interpretation of mod lighting are funky but a bit out of place in a BMW. It would certainly appeal to a large audience, several Indians would definitely love the effect, I just thought it was a bit garish. What I did like is the large screen, though it could have been more intuitive, it is simple and quick to use. We also tried out the personal assistant feature which now comes as part of the connected suite of features in a BMW. It worked sporadically, sometimes latching on to what I wanted to say, most times though it just refused to understand what I wanted. It took several attempts at trying to get the system to work properly, eventually I had a small sliver of success. I don't think this had anything to do with my Indian accent. Incidentally you use the same greeting to activate the intelligent personal assistant as what is used by MG Motor, that's the 'Hey', followed by the brand name.
At 4.5 metres in length, the 2 Series Gran Coupe isn't a small compact car, it is just a few millimetres short of the 3 Series. However, space inside the cabin could have been better optimised. The rear cabin room is a bit of a compromise, and it may not be the most comfortable over long distances, because the front seat is placed too low for you to push your feet deep under it and the under-thigh seat area does not offer much support. Neither will it be comfortable for three to sit abreast as it does not have a flat floor, nor is it wide enough door to door. This is ideally a car for single individuals, or a couple with one child and that is exactly whom BMW is targeting. The dashboard layout fixated around the driver's seat makes it a snug, focussed area. It's clearly a statement of the driver being in control and we couldn't agree more with how BMW continues to develop this particular space.
The 2 Series comes close to being a proper BMW, it's just not there yet. I'd give better marks to the Octavia or the Jetta, both of which would also be, I presume, priced better when the 2 Series Gran Coupe is launched in India. And the Octavia will be coming with the RS badge affixed pretty soon, and that's a proper quick sedan. There are a few good elements to the 2 Series, but several that I found lacking as well. The doors of the 2 Series Gran Coupe for one, don't close with that sense of finality and German build that is second nature to cars higher up the order in the BMW fleet. Would I recommend it to someone looking at being introduced to the BMW brand? I'm not entirely sure. It would matter on how well BMW prices this car. BMW India is going to introduce the 220i and the 220d, when they should have straight off brought the M235i X-Drive. 304PS, much nicer looking and significantly better to drive, this would have been the perfect introduction for a first-timer to the BMW brand.
Price (Ex-Delhi)
Starts Rs 37.9 Lakhs