Year-end discounts: Why it's worth considering buying a new car at the end of the year
Common wisdom dictates holding off on a new car purchase at the end of the year. Strictly speaking, five years down the line, a car manufactured and registered in 2019 would stand to hold less of its value than a car manufactured/registered in 2020. But common wisdom would also say that enticing enough discounts could easily outweigh the potential difference in resale value, considering it is money saved up front after all - especially considering that when it comes to resale value it's the condition and service record of a car that matters most, with a year's difference in age of the car often only amounting to a few tens of thousands of rupees.
Complicating things somewhat this year is the upcoming change in regulations, with BSVI compliance becoming a necessity come April 2020. But with some manufacturers already rolling out BSVI compliant engines in their newer vehicles, it's highly vehicle dependent. And most dealerships, we spoke to, say that most buyers don't seem to be too worried about how BSVI compliance, or lack thereof, will affect the resale value of their vehicles. Again, most manufacturers authorise their dealerships to offer these year-end discounts to help move stock of cars manufactured in 2019, but surprisingly, these dealership discounts (not considering exchange bonuses) also extend to cars that regularly feature in the top bestselling lists in India. Unsurprisingly, cars like the Kia Seltos and MG Hector aren't offered with any discounts yet, given that both are brand new models, and have waiting periods going up to a few months.
Hyundai
The country's second largest manufacturer is offering discounts across its range for customers taking delivery in December, spanning its newer BSVI compliant models like the Grand i10 Nios and the Venue, as well as its bestsellers like the Elite i20 and Creta which don't offer BSVI compliant engines yet.
Hyundai Creta – Rs 1 lakh off across all variants, except the 1.4-litre diesel.
Hyundai Elite i20 – Up to Rs 80,000 off on Sportz and above variants, up to Rs 70,000 off on Era and Magna.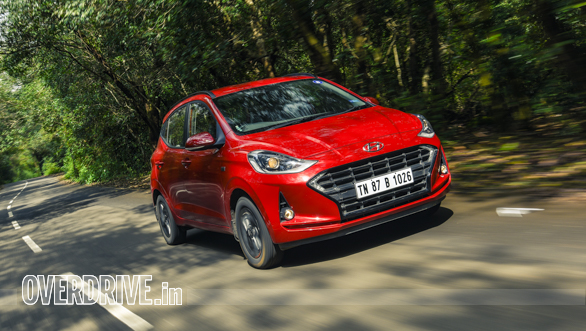 Hyundai Grand i10 Nios – Up to Rs 30,000 off.
Hyundai Venue – Up to Rs 40,000 off on top-end automatic variant only.
Maruti Suzuki
Even though Maruti Suzuki currently tops the bestseller list in India, with a majority holdout in the top 10 selling cars in 2019, discounts make its way to this line-up. Notably, Maruti Suzuki has updated most of its line-up to be BSVI compliant already, but it's dealer dependent (covering both Nexa and Arena showrooms) at this point, as to which models you're offered, and most dealerships sweeten the deal by offering the five-year extended warranty on the BSIV diesel cars.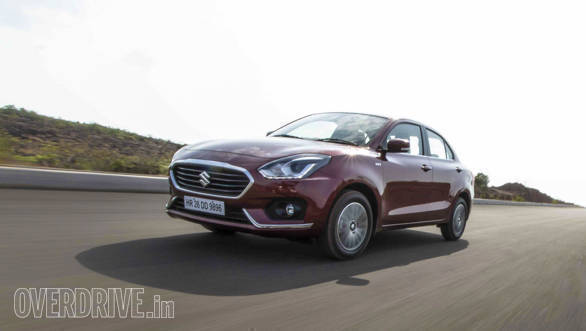 Maruti Suzuki Dzire – Up to Rs 20,000 off on BSVI compliant petrol variants, up to Rs 30,000 off on diesel variants.
Maruti Suzuki Swift – Up to Rs 20,000 off on BSVI compliant petrol variants, up to Rs 25,000 off on diesel variants.
Maruti Suzuki Vitara Brezza – Up to Rs 30,000 off.
Maruti Suzuki Baleno – Up to Rs 15,000 off on BSVI compliant petrol variants, up to Rs 20,000 off on diesel variants.
Maruti Suzuki Celerio – Up to Rs 25,000 off.
Maruti Suzuki Alto K10 – Up to Rs 25,000 off.
Renault
Deals on Renault cars range from benefits like free extended warranties/insurance to massive discounts on models like the Captur. The Kwid has seen healthy sales in the past and the refreshed Kwid (with a BSVI compliant petrol) should help invigorate year-end sales for the French.
Renault Kwid – Up to Rs 10,000 off on pre-facelift models, extended warranty free on refreshed Kwid.
Renault Duster – Up to Rs 1 lakh off on pre-facelift models, free insurance on refreshed Duster.
Renault Captur – Up to Rs 3 lakh off.
Price (Ex-Delhi)
Starts Rs 9.99 Lakhs
Price (Ex-Delhi)
Starts Rs 5.5 Lakhs
Price (Ex-Delhi)
Starts Rs 4.98 Lakhs
Price (Ex-Delhi)
Starts Rs 7.53 Lakhs
Price (Ex-Delhi)
Starts Rs 9.95 Lakhs
Price (Ex-Delhi)
Starts Rs 6.35 Lakhs
Price (Ex-Delhi)
Starts Rs 4.99 Lakhs
Price (Ex-Delhi)
Starts Rs 6.09 Lakhs
Price (Ex-Delhi)
Starts Rs 5.73 Lakhs
Price (Ex-Delhi)
Starts Rs 12.9 Lakhs
Price (Ex-Delhi)
Starts Rs 9.5 Lakhs
Price (Ex-Delhi)
Starts Rs 8.49 Lakhs
Price (Ex-Delhi)
Starts Rs 4.5 Lakhs