Vyrus Alyen revealed and it houses a Ducati engine
Vyrus is a motorcycle manufacturer based out of Rimini, Italy and it has unveiled the new Alyen. The bike looks futuristic and commands a dominating street presence. It features a frame made of magnesium with a self-supporting composite body and a 11-litre fuel tank. The carbon fibre panels on the body adds to the unique styling of the bike.
It houses a 1,285cc L-twin Ducati superquadro engine paired to a 6-speed gearbox that makes a power 207PS, we have seen this engine on the Ducati 1299 Panigale as well.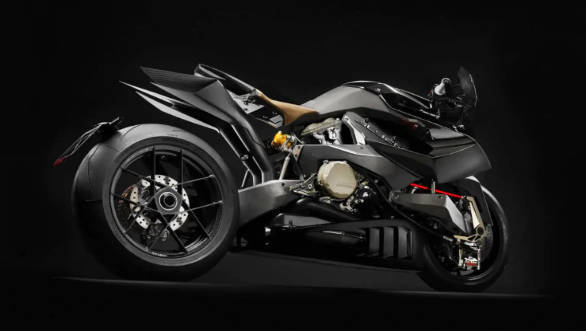 The Alyen rides on a hub centred steering set-up with two front swingarms that hold the front wheel. It is connected to the handlebar by a series of levers and linkages that act according to the rider's input, the Bimota Tesi H2 also has the same feature and it was unveiled last year.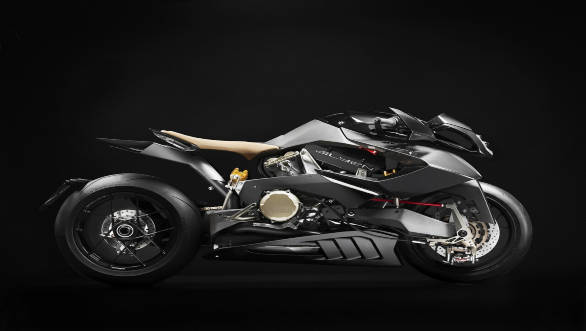 The hub steering setup prevents any front suspension dive which allows the rider to trail brake at a corner. This is also because the impact of the brakes have a negligible effect on the suspension. The same design can also be seen on other bikes from Vyrus, like the 984 C3 2V, 987 C3 4V, 985 C3 4V and the 986 M2.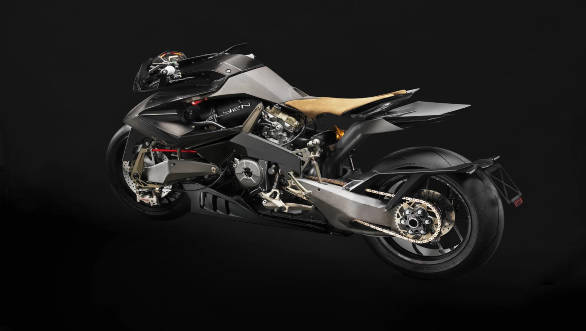 Vyrus revealed the specs of the Alyen, but the price has not been announced yet. And by the looks of it, only a handful of people will be fortunate enough to afford it.