Volvo Power Pulse tech, debuted in the S90, aims to kill diesel turbo lag
Volvo has released a video along with the unveil of the new S90 sedan that heralds a new technology for turbo diesels. Called Power Pulse, the system is designed to get rid of one of the biggest drawbacks of a turbo diesel engine - lag. The video is quite self explanatory and the theory behind the system is surprisingly simple.
Turbo lag in basic terms is when the driver puts his foot down for a sudden burst of acceleration but doesn't get the desired performance immediately as the turbo takes some time to spool up. Volvo's system is designed to reduce the time it takes for the turbo to start spinning and shove more air into the engine for better combustion and more power.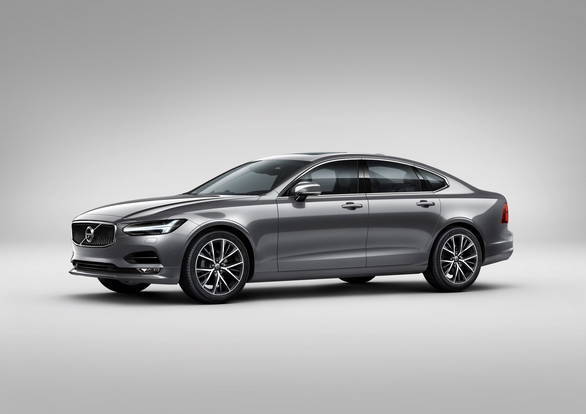 Debuting in the new S90, Power Pulse aims to offer instant responses from a turbo diesel engine
Essentially, Volvo's engineers have attached an electrically driven air compressor and a pressurised air storage tank to the 2.0-litre four-cylinder diesel. Fresh air is drawn in via the air filter and stored in the pressurised tank. Under hard acceleration, a valve releases air from the tank and directs it to the exhaust manifold where it spools up the turbo. Volvo says the system is quick enough to generate the sensation of instant response and that the initial acceleration time of its engine betters those of larger 3.0-litre V6 diesel engines from the competition. The pressurised tank is constantly topped up with fresh air, ensuring the system is always ready to boost.
If you think about it, Volvo just made a turbo for a turbo!
Also see:
Volvo unveils the new S90, expected to come to India in 2016
Image gallery: India-bound Volvo S90
.
Price (Ex-Delhi)
Starts Rs 61.9 Lakhs