Volkswagen Motorsport India announces wild card entry for the 2017 Ameo Cup season
Volkswagen Motorsport India has announced a special wild card entry for experienced Indian racers to participate in the 2017 season of the Ameo Cup. The drivers will have to compete in a special, three-race weekend, that'll be held from January 27 to January 29, 2016. The races will be held during the opening round of the 2017 MRF MMSC FMSCI National Racing Championship, at the Buddh International Circuit in Greater Noida.
They will compete in the outgoing Vento Cup racecars on a grid comprising of 16 cars. Those interested can enter by sending an e-mail to extern.siddharth.railkar@volkswagen.co.in . Seats are available on a first come first serve basis only. The participation fees is Rs 2.5 lakh . Drivers will also have to pay a refundable safety deposit of Rs 1 lakh.
The race weekend will comprise free practice sessions, qualifying and three races. Drivers will be awarded points based on the position they finish each race in. The top eight drivers in each race stand to score points, with the winner securing a maximum of 10 points.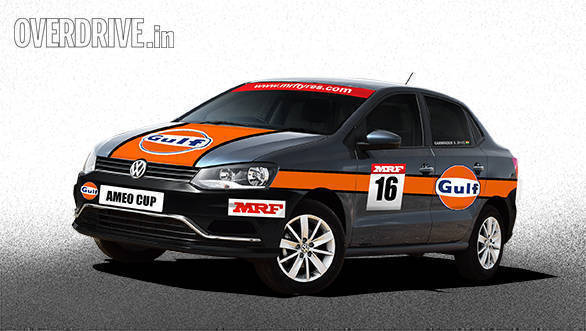 Artist's rendition of the 2017 Volkswagen Cup car
The driver with the maximum number of points at the end of the weekend will get a sponsored entry (participation fees of Rs 8.5 lakh) in the 2017 Ameo Cup season. But that's not all, the driver that finishes second will get a 40 per cent sponsorship (Rs 3.4 lakh) for the Ameo Cup while the third placed driver will get a 20 per cent sponsorship (Rs 1.7 lakh).
The top three in this Vento Cup race weekend will join 15 other drivers that have already been shortlisted during a Driver Selection program that was held earlier in Pune.
Sirish Vissa, head, Volkswagen Motorsport India said that this unique opportunity is for those racers who could not make it to the selection round in Pune.
Price (Ex-Delhi)
Starts Rs 5.96 Lakhs