Volkswagen ID.X Performance Concept is based on the ID.7 sedan
The Volkswagen ID.X Performance concept car is the latest addition to Volkswagen's ID electric vehicle lineup. The ID.X Performance is based on the new ID.7 electric sedan and has race-car aerodynamics as well as much more powerful electric motors. The ID.X Performance concept, which was shown at the ID. Treffen auto show in Locarno, Switzerland, reaffirms VW's commitment to electric performance and provides a preview of what may come to market in the future.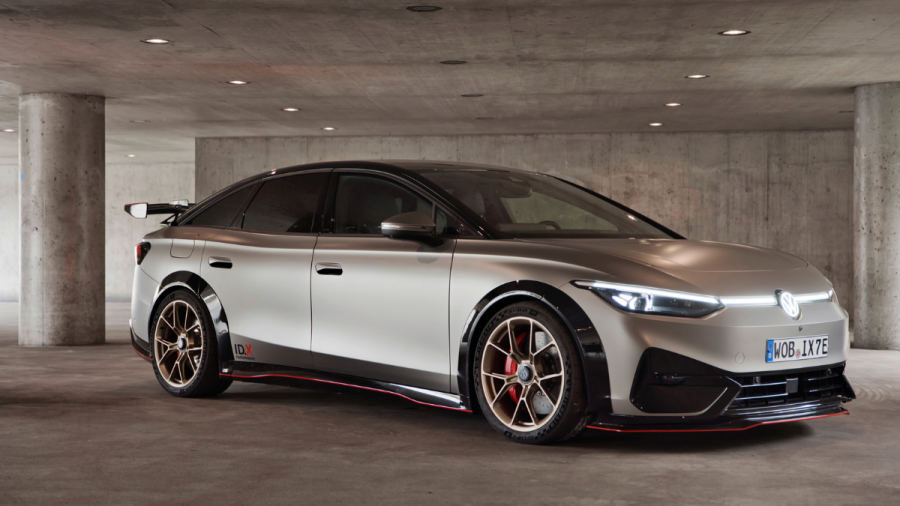 Volkswagen ID.X Performance: Design
The ID.X Performance is a concept automobile aiming to show off what Volkswagen's MEB platform is capable of. The front end of the ID.X Performance has been given a stunning makeover. A black grille at the base of the bumper is one of the design features. In addition to the striking red accent that graces the whole vehicle, the carbon fibre diffuser provides a touch of sporty sophistication.
The toe has been enlarged by 80mm, while the sports suspension with extremely firm springs has been lowered by 60mm. This, in conjunction with the drive unit, contributes significantly to performance, making the car handling even more nimble.
Aside from that, it receives a set of 20-inch gold-painted alloy wheels wrapped in sporty Michelin tyres. A carbon wing at the back provides the necessary downforce. The high-performance electric limousine's sleek appeal is enhanced with tinted tail light clusters.
Volkswagen ID.X Performance: Powertrain and Features
The ID.X Performance's dual-motor engine produces 558PS from a front asynchronous motor and a rear permanently excited synchronous motor - a design that provides a momentary overboost function for a short-term boost in power. While not verified, rumours indicate that the showroom ID.7 GTX will combine the 285PS rear motor with the 109PS front electric motor from the ID.4 and ID.5 GTX, for a total of 394PS.
The driving torque is regulated by a Vehicle Dynamics Manager, which also supervises the operation of the ID.X Performance's rear axle differential lock. The function is controlled by a separate display in the centre console with a 17-centimetre screen diagonal.
The carbon-fibre bucket seats are also designed by Porsche, however, Volkswagen has chosen not to reveal any shots of them, save a look through the car's rear window in the outside images.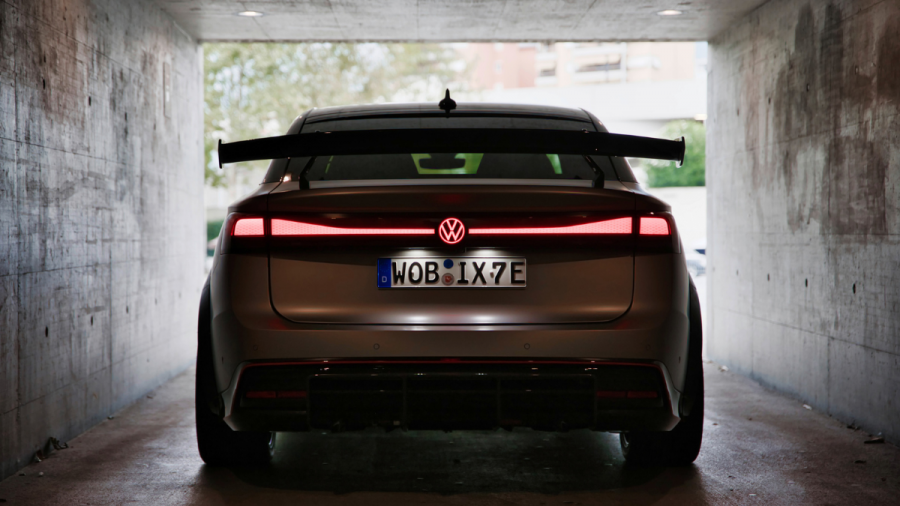 The Volkswagen ID.X Performance concept made its public premiere over the weekend at a Volkswagen ID owners' event, taking its moniker from the ID.X concept unveiled in 2022, which was a high-performance version of the smaller VW ID.3 electric hatch.
Also Read:
New Volkswagen ID. GTI concept breaks cover
All-new India-bound Volkswagen Tiguan spied without camouflage
Price (Ex-Delhi)
Starts Rs 31.99 Lakhs