Volkswagen emissions scandal: It's official now - VW India to issue recalls
A month after 'dieselgate' coming to light and Volkswagen India telling us that they have sent the EA 189 engine-d cars to ARAI for evaluation, official word has arrived from Volkswagen about the entire situation. In a press release sent out by the German carmaker, the company claims that it "believes" that its cars "are not equipped with a 'defeat device'" that would help it pass emission tests. A very ambiguous claim, since there is no outright denial of a defeat device being present. VW has said that all the cars that were sent to ARAI for testing have come back having been cleared as Bharat Stage IV compliant. This includes all cars with the EA 189 engine from the Audi, Volkswagen and Skoda stables.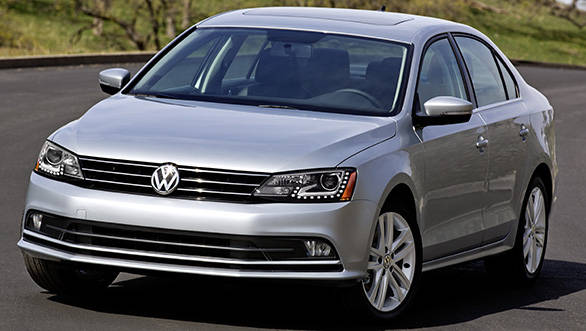 Volkswagen also announced that in order to make sure that all its cars are running the latest hardware and software, there will be a voluntary recall of all cars sold running the EA 189 engines. Mind you, this is not a mandatory recall. Nevertheless, VW officials have said that the cars with the 2.0-litre engines will get a software update while 1.5-litre and 1.6-litre units will also get an additional 'flow transformer' in the air mass sensor. Measures for the 1.2-litre engines will be announced later.
This is the same software update that is able to delete the bit of code that would send the engine into limp mode when emission diagnostics were being run. Meanwhile, the flow transformer is a simple chicken-mesh style filter that will help reduce the turbulence, which in turn will improve the accuracy of the air mass sensor. This will ideally lead to better combustion and hence, reduced emissions.
The amusing bit is that while VW Europe has already admitted to the presence of a defeat device in the cars, VW India claims there never was a device to begin with. Of course, it goes without saying that European emission norms are much more stringent than ours, so all they could have meant is that the defeat device didn't matter for Indian emission norms in any case. Nevertheless, it begs the question – why spend so much money and recall cars and apply the same updates as the recalled European cars if nothing was wrong in the first place?
We spoke to a representative from VW India and he told us that the recall was to make sure that the Indian cars were running the same level of technical updates that Volkswagen cars elsewhere in the world are. Whatever be the case, one of either of the following is true - either Indian emissions norms are too lax (which they are, since BS IV is only equivalent to Euro IV) or VW is not telling us the entire story. Either of the scenarios isn't good for the Indian customer.
If you have an EA 189 engine running in your car, expect a call from Volkswagen anytime starting from the first quarter of 2016, when the recall is scheduled to begin. On the bright side, the cars that are being recalled in Europe have been having this fix installed in approximately an hour, so even if your car is being recalled, you will most likely not have to wait for too long for it to be returned.
Volkswagen Group India announces a voluntary recall for updating all cars with EA 189 engines in the Indian market
· Approximately 323,700* cars of Volkswagen, SKODA and Audi in India are equipped with EA 189 diesel engines · All owners with respective vehicles will be informed after the required solutions are approved by the competent authorities · Technical measures will be implemented at no cost to the customers · All vehicles in the customers' hands are technically safe and roadworthy Pune/Mumbai, December 01, 2015: Volkswagen Group India has presented its observations, findings and outlines of possible solutions on the EA 189 diesel engines to the Government of India – Ministry of Heavy Industries and ARAI (Automotive Research Association of India). The recall will encompass cars from the Volkswagen, Audi and SKODA model range which carry the software that requires to be updated. The Volkswagen Group India will first present the technical released solution to Ministry of Heavy Industries and ARAI. Once approved from the competent authorities, the respective brands of the Volkswagen Group in India will carry out necessary actions in a step-wise manner. The existing installed software does not affect the handling, technical safety or roadworthiness of the cars. As per the records of Volkswagen Group India, from 2008 till end of November 2015, approximately 198,500 cars from Volkswagen, 88,700 cars from ŠKODA and 36,500 cars from Audi across various models sold in India have been equipped with the EA 189 engines which include 1.2-litre, 1.5-litre, 1.6-litre and 2.0-litre diesel engines. All the owners of vehicles with EA 189 engines will be informed by Volkswagen Group India through the respective brands about the technical measures that will be implemented in their cars. All necessary technical measures will be implemented in the vehicles at no cost to the customers. Volkswagen Group India remains fully committed to the Indian market and will not deviate from its future planned investments, product plans and launches. All brands of Volkswagen Group in India will work strongly towards regaining the customer confidence and trust.
Price (Ex-Delhi)
Starts Rs 14.78 Lakhs