Volkswagen bumped off the top 10 car manufacturer list
Amidst Volkswagen's continually falling stock after the Dieselgate scandal, the German auto giant is no longer a part of the top 10 car companies based on brand value. Taking its place is Tesla Motors, whose stock has been rising continuously for the past few years and which is now valued at $4.4 billion (about Rs 29,400 crore). Tesla has been doing particularly well in the recent past, primarily due to the reveal of the Model 3 which has already received 3,73,000 bookings.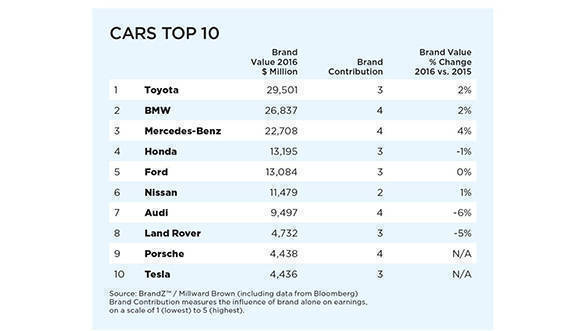 BrandZ published its annual top 100 most valuable brands, with Tesla knocking off Volkswagen from the top 10 in the car category. The BrandZ report is an annual paper published by the Millward Brown. The company claims that its reports are based on data from more than 30 lakh consumers worldwide. The listing is based on the value of the brand as a whole, rather than the company's actual net worth.
While Volkswagen is no longer a part of the list, sister company Audi still sits at rank 7, but sustained a 6 per cent blow to its value due to its association with Volkswagen.