Video worth watching: Valentino Rossi - The Doctor Series Episode 4
The fourth episode of The Doctor Series is now online, and it delves into Valentino Rossi's persona as The Doctor.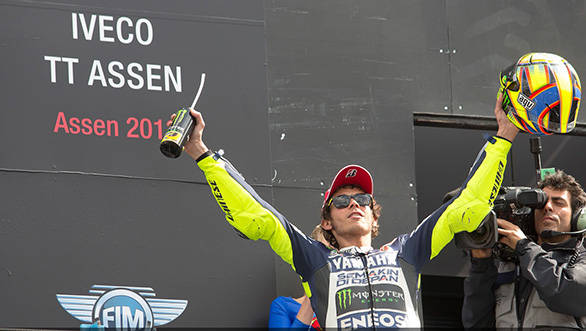 This episode of the series takes you through to Rossi's home town of Tavullia and speaks to the members of the motorcycle club that was founded there out of a passion for all things two wheeled. That Rossi hailed from that very town was the icing on the cake for the other members of the club.
There is more insight about Rossi the person that becomes evident when people who have known him his whole life say that over the course of twenty years, nothing has changed. The public persona, is Vale, the boy they all knew and loved. Rossi simply is himself.
The episode also takes you through the attention to detail that Valentino put into all the elements that go into him being The Doctor. From the name itself, that appears to be somewhat of a mystery. To the emblems and logos and little tributes paid to his childhood icons and beloved pets.
What makes Valentino Rossi so special? The episode tries to answer just that. Here's the link: