Video worth watching: Assembling the Ducati Multistrada 1200
The Ducati Multistrada 1200 is one of those bikes that bear an apt name. The bike caters to multiple requirements, be it sport touring, corner carving, horizon chasing or simply cruising down the road. It is also pretty capable off-roader, so you wouldn't go wrong thinking versatility is the Multistrada's middle name.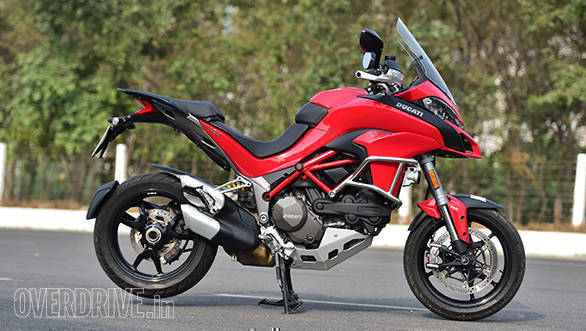 We tested the Multistrada 1200 S recently and were impressed with its sharp handling, performance and awesome mile-munching ability.
So here is a video that shows how the Ducati Multistrada is manufactured. It's amazing to watch the large adventure motorcycle taking shape as the camera follows the various production stages. From assembly of the Testastretta DVT engine to merging the frame and the body panels, watch how the whole motorcycle is pieced together.
After all, it's not often that you get a chance to witness what's going on behind the walls of the Ducati factory in Bologna, Italy.