Ford v. Ferrari movie trailer out now and it looks terrific!
Do we love motorsport movies, or do we love motorsport movies?! The trailer for one of the most anticipated motorsport movies - James Mangold's Ford v. Ferrari, is finally out. The movie chronicles the famous rivalry between the two auto manufacturers, and their quest for supremacy in motorsport and the 24 Hours of Le Mans.
The biographical drama features Christian Bale as Ken Miles and Matt Damon as Carroll Shelby. Additionally, the star cast also includes Tracy Letts as Henry Ford II, Jon Bernthal as Lee Iacocca and Remo Girone as Enzo Ferrari. The movie will be released globally on November 15, 2019.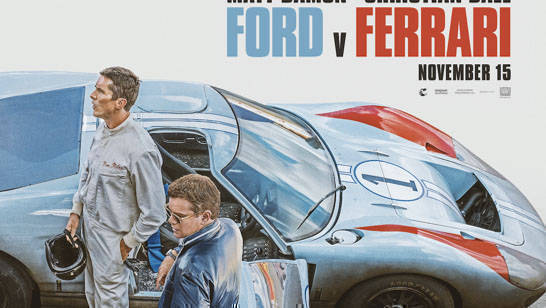 'Ford v Ferrari' covers true events that took place in 1966, documenting how Caroll Shelby and Ken Miles teamed up to build a car that could beat the Ferrari team. The movie showcases how these two protagonists were supported by Henry Ford II as well as Lee Iacocca to build an all-new Ford GT40 that would end Ferrari's domination at Le Mans.
We've already seen the trailer and we can tell you that it looks very, very promising! Go on then, watch it now!