UM Motorcycles plans to open 36 dealerships in India by end of 2017
UM Motorcycles entered India with three motorcycles - the Renegade Sport S, Renegade Commando and Renegade Classic. The American motorcycle manufacturer formed a joint venture with Lohia Auto with an investment of around Rs 100 crores. The company has setup a manufacturing facility in Kashipur, Uttarakhand. And now we have learnt that UM Motorcycles plans to open 36 new dealerships across India that makes it a total of 50 in 2017.
Last year, the company inaugurated dealerships at various cities in India that include Mumbai, Lucknow, Indore and Kochi. The company recently opened a new dealership in Guwahati which happens to be the company's first dealership in North East India. The dealership is spread over a total of 750 sq. ft and will complete sales and service support to the UM Motorcycle customers. The company also announced that the newly introduced 24x7 roadside assistance will also be available for all customers in Guwahati.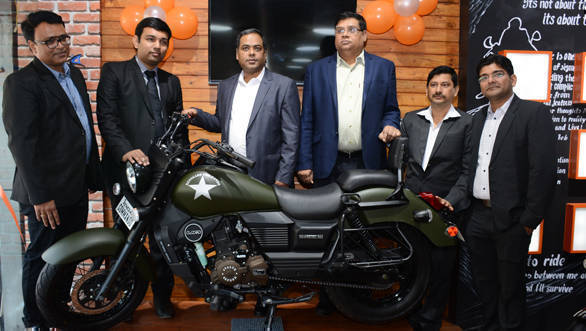 Commenting of the launch, Rajeev Mishra, CEO – UM Lohia Two Wheelers Pvt. Ltd , said, "The North-Eastern market contributes to as much as 35 per cent of the total two-wheeler segment in India, hence it was imperative that we expand our footprint in this region"
The new dealership will presently have the Renegade Commando and the Renegade Sports S models on display. The Commando is priced at Rs 1.74 lakh while the Sport S is available at Rs 1.68 lakh, prices ex-Guwahati. We have already ridden the UM Renegade Sport S and you can read Shumi's first impressions here.
We have now learnt that UM Motorcycles will also officially launch the Renegade Classic Sport in April this year. The company had already revealed the Renegade Classic Sport price of Rs 1.69 lakh, ex-Delhi at the 2016 Auto Expo. The Classic Sport uses the same 25PS/21.8Nm 279cc motor that powers the entire UM Motorcycles portfolio.